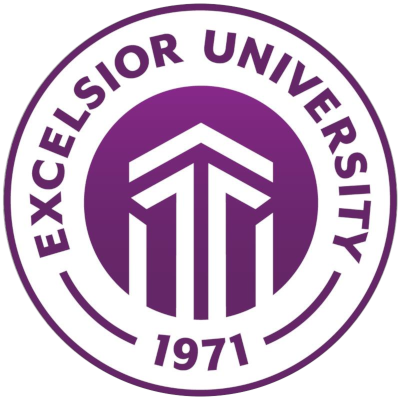 52nd Annual Commencement
Friday, July 14, 2023
MVP Arena, Albany NY. Ceremony begins at 2PM
Commencement FAQs
Browse our list of answers to your most common Commencement questions and concerns. Don't see your question?
contact the Commencement Office at commencement@excelsior.edu or (518) 608-8181 for more information and visit our main Commencement page for all the event details.
Frequently Asked Questions
An Excelsior graduating class is made up of graduates whose degrees were conferred in July of the previous year through June of the current year. This group is invited to the annual Commencement in July. In addition, graduates from prior years who have not yet participated in an in-person ceremony may attend one ceremony per earned degree.
If your degree will not be conferred until after June, you may request to march before degree conferral and, if you meet specific criteria, you will be approved to register to participate in the ceremony. Please contact your advisor if you have any questions or to make this request before June 1, 2023. 
Please note:
Refer to the graduate processing parameters for specific details regarding conferral dates.
You may also check your graduation status when you log in to MyExcelsior.
If you are taking your last course during the Spring 15-week or Spring II terms, your degree will be conferred on July 21, 2023, and you must contact your advisor before June 1, 2023, to request to march before conferral.
If you have a question regarding eligibility or you are having trouble registering to attend, please contact your advisor or email advising@excelsior.edu.
No, balloons are not allowed in the MVP Arena at Commencement given the high ceiling and lighting.
MVP Arena
51 South Pearl Street
Albany, NY 12207
Visit the Arena website for detailed directions and parking instructions.
The MVP Parking Garage may not be able to accommodate all event attendees. However, other parking options are near the MVP Arena.
Yes, military graduates are allowed to wear uniforms, but must wear a cap and gown during the ceremony.
No. However, Excelsior will continue to monitor CDC, NYS and local guidelines and provide requirements just prior to the event if necessary.
Yes, online registration is required. The registration period begins in mid-March and the deadline was June 16, 2023. There is no fee to register.
Separate from registration, all graduates are required to purchase an academic regalia package (cap and gown) from Oak Hall to wear at the ceremony. The regalia package is $75 plus shipping. Regalia will be shipped directly to graduates and must be brought to Commencement.
Yes, honors is recognized on diplomas and transcripts for undergraduates.
Please refer to our academic honors policy for more information.
Also, gold academic honor cords are provided at check-in to undergraduate graduates who participate in the in-person Commencement ceremony. Honors is also announced as undergraduate graduates cross the stage and noted in the Commencement program. Excelsior does not recognize honors for graduate level/master's degrees.
Note: If you are approved to participate in Commencement before your degree is conferred, you are not eligible for honors as your GPA is not final. Honors will be recognized on your diploma and transcript

Yes, red, white and blue cords are provided at check-in to graduates who participate in the in-person Commencement ceremony.

Excelsior does not sell academic regalia; Excelsior has an ordering web site with Oak Hall. Once a student is approved for degree conferral their degree information is shared with Oak Hall so they may place an order for their specific cap and gown package. Regalia is required to attend the in-person ceremony, but students are allowed to purchase regalia if they are not attending too. The regalia site is open during Commencement registration.

Regalia is required and the deadline to place your order was June 16, 2023. Regalia will be shipped directly to graduates and must be brought to the ceremony to participate.

There will be sign-language interpreters at the ceremony for those with hearing impairments.
Typically, the ceremony is approximately two hours long. It begins at 2:00 p.m. and ends at 4:00 p.m.
Tickets are not limited or required to attend the ceremony. Graduates are encouraged to invite family and friends to enjoy the celebration.
No. Commencement is held at the MVP Arena.
If your degree will not be conferred until after June, you may request to march before degree conferral and, if you meet specific criteria, you will be approved to register to participate in the ceremony. Please contact your advisor if you have any questions or to make this request before June 1, 2023.
Yes. The ceremony will also be livestreamed for graduates who are watching and celebrating from a distance. Access the livestream at excelsior.edu/commencement. Commencement will be shown on YouTube livestream. Guests can engage live and comment if they are logged in to their YouTube account. The video will be available after the event for additional viewing.
To cancel your registration, email commencement@excelsior.edu
Here is Oak Hall's return policy regarding refunds for regalia: "You may return your souvenir regalia unopened within 30 days and we will gladly refund you the purchase price less shipping. All returned items must be unopened and in their original packaging."
Contact Oak Hall's customer service department with any questions at 540-378-7001 or customercare@oakhalli.com
Graduates accept publicity consent for the event in the online registration process. Here is the full statement.
"I understand that by attending Excelsior University's Commencement ceremonies, my guests and I may be videotaped, photographed and/or recorded. I give permission for Excelsior University to photograph and record us and use these likenesses and sound in University-related publications and productions, in whatever format. Excelsior University may edit and repackage these physical likenesses and sound as recorded this day into any existing format or one devised in the future. This is a blanket release for Excelsior University and anyone else it may work with in order to broadcast, promote, or distribute the images and sound recorded on at its Commencement ceremonies or any projects that grow out of it."
The associate and bachelor's degree gowns are black, knee length and have long sleeves; the master's gown is also black, and made with a long, closed sleeve with an arc of a circle appearing near the bottom, and a slit for the arm. The black Oxford or mortarboard-style cap is worn for all degrees.
The most distinctive feature of academic dress is the hood. It varies in size depending on whether the wearer has an associate, bachelor's, or master's degree. The hoods for all degrees are lined in silk with the academic colors of the institution conferring the degree; for Excelsior, that means purple and white. The trim on all hoods except the associate degree hood is velvet and the color indicates the degree granted: white for arts and letters; drab for business areas; yellow gold for science; apricot for nursing; and peacock blue for public administration.
In addition, eligible graduates may wear cords that indicate membership in an honor society, military affiliation (red, white, and blue), achievement of academic honors (gold) and/or contributing member of the Excelsior University Alumni Association (purple).
No, the Graduation Fee and Commencement registration are separate. All undergraduate students are required to pay the Graduation Fee for the final review and processing of student records for degree conferral and issuance of diploma. Registration is required to participate in the in-person Commencement ceremony and there is no fee to register. However, participating graduates must purchase an academic regalia package (cap, gown, hood and tassel) from Oak Hall to attend.
To learn about local hotel options, visit Discover Albany (www.albany.org/hotels/downtown). Downtown area hotels are located near the event venues. Some are within walking distance, but not all.
No, regalia will not be for sale at Commencement. Graduates must bring their regalia to the ceremony to participate. It is required.
Yes, after you register online you will receive a confirmation email immediately. If you do not receive your confirmation, please contact the Commencement Office.
Commencement@excelsior.edu
518-608-8181
Yes, the Class of 2023 will receive an invitation, both print and email.
Island Photography will take professional photos as graduates cross the stage during the ceremony. If you are attending Commencement, click here to register your contact information. Color proofs and ordering information will be sent after the ceremony with no obligation to purchase. Graduates will also be asked to register their information using a QR code the day of the ceremony.

If you have any questions please visit Island Photography's website or contact their customer service team via email at custserv@islandphoto.com or phone at 800-869-0908.
Limited concessions will be open at the MVP Arena for our event.