2019–2020 graduates at a Glance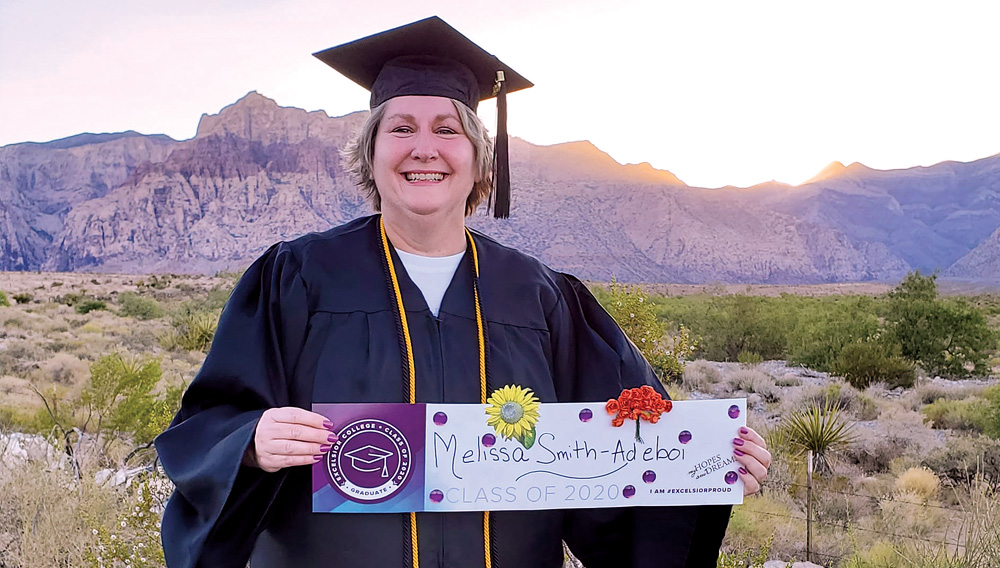 32
32 Thirty-two percent of graduates reported being a member of a minority group.
28%
Twenty-eight percent of graduates are members of the U.S. military.
1,037
Out of 4,997 total graduates, 1,037 of them are from New York State; 123 are from the state's Capital Region, the home of Excelsior College.
100
Excelsior's Class of 2020 includes 100 students from outside the United States, the most being from Canada (20), followed by Ecuador (19).
1
This year's Commencement was held on July 10, 2020, and marked the first virtual Commencement in the College's nearly 50-year history. Excelsior produced a video which aired at 3 p.m. and included words of encouragement to the Class of 2020 from then President James N. Baldwin, Provost John Caron, faculty members, and fellow class members.
42
Graduates of the Class of 2020 earned 42 dual bachelor's-master's degrees in business, health sciences, nursing, and technology programs. The most dual degrees were awarded in nursing, with six BS in Nursing to MS in Nursing Education, seven BS in Nursing to MS in Nursing Informatics, and eight BS in Nursing to MS in Nursing Leadership and Administration of Health Care Systems.