Career Boost
Veteran Albert Samano applies credits from prior Navy training to earn a degree and launch a successful career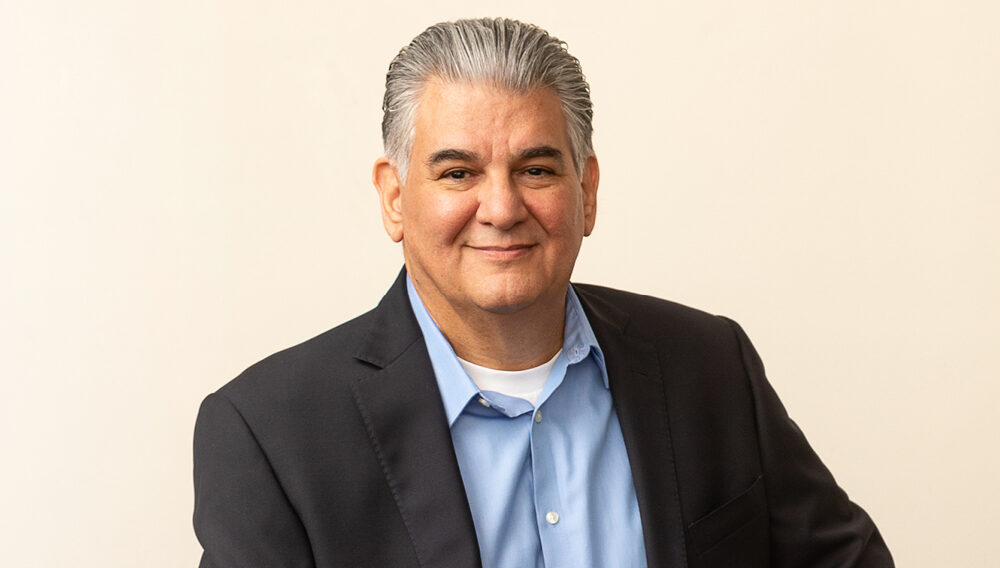 For some servicemembers, earning a degree can be difficult but thinking ahead to a career after the military can be even more daunting. There are many questions to answer: What will I do? How will I get a job? How far will my education take me? For Albert Samano, of Round Rock, Texas, those questions found answers when he came across Excelsior University, and his experience with the online institution helped set him on a path for success in his civilian career.
At 17 years old, Samano entered the Navy's nuclear power program to become a nuclear reactor operator with the intention of obtaining military and educational training. "I was always big on education and have always loved learning about all sorts of topics," he says, and indicates his interest in learning drove him to select the nuclear power program.
While in the Navy, Samano completed many different service schools and training courses, but it wasn't until he was nearing the end of his service in the early 1980s that he wanted to find a way to earn his degree. He took courses at Idaho State University and earned an associate degree, which he says, "really lit a fire under me to get my bachelor's." However, the brick-and-mortar way of earning a degree wasn't right for him. That's when he found Excelsior, then known as Regents College.
"I quickly realized that Regents was very much attuned to the life of the veteran, the experiences of the veteran, the training, etc. And so, it became very clear to me that the best possible way for me to take advantage of the training that I had received in the Navy was to convert that into an undergraduate degree through Regents," Samano remembers. So, as he neared the end of his time in the Navy, he took CLEP and DANTES exams at every opportunity, with the specific intent of amassing credits toward a bachelor's degree.
When he left the Navy in 1984, Samano put earning his degree on hold, due to the work demands of being a manager at a commercial nuclear power plant, as well as subsequently founding his first consulting firm, Samanco Inc. It wasn't until 2000 that he was able to take a bit of time off and add a few classes from Santa Fe Community College and Excelsior exams to his roster of credits. Excelsior's credit acceptance policy and ability to aggregate credit from various sources made a difference for Samano. "It is truly the best, how you can just take all your training and education experiences and put it all together at Excelsior. And it's just, it's perfect," he says. Samano earned a Bachelor of Science in Liberal Arts in July 2000 and is grateful for the support he found at Excelsior. "I'm very, very grateful that Regents and Excelsior existed," says Samano. "Without Excelsior, I would not have my degree today." With his new degree, Samano started a new company called Fortress Incorporated, a security and emergency preparedness consulting firm based in Austin, Texas, and Boston, Massachusetts.
Earning his degree and having experience in the nuclear field has demonstrated to clients that Samano is well-versed in solving challenges in the nuclear, transportation, and public health fields. "My degree provided some of the other skills that that I didn't get in the Navy, such as critical thinking and writing. I took several writing courses—technical writing courses—that I needed for developing plans, protocols, procedures, as well as reports and things of that nature. So, my degree helped to complete and round out the technical training that I had received in the military," says Samano.
Samano is confident that Excelsior provided an opportunity to complete his degree and helped his career and future; so much so that he encourages others to consider attending the school. As a consultant, he sits on the emergency management council at the Massachusetts Maritime Academy (MMA) and has taught classes to the cadets at MMA. He says, "You know, a lot of kids come out of the Navy and they don't know that they can easily convert their training into credit hours, and convert those credit hours into an associate degree or a bachelor's degree… If they were only aware of the programs available at Excelsior, they would have the means to accomplish their educational goals. And so, and I've said this to many people…go to Excelsior, they are the best distance learning institution to help you achieve your educational goals."