Career Spotlight: Forensic Science Technician
Everything You Need to Know About Becoming a Forensic Science Technician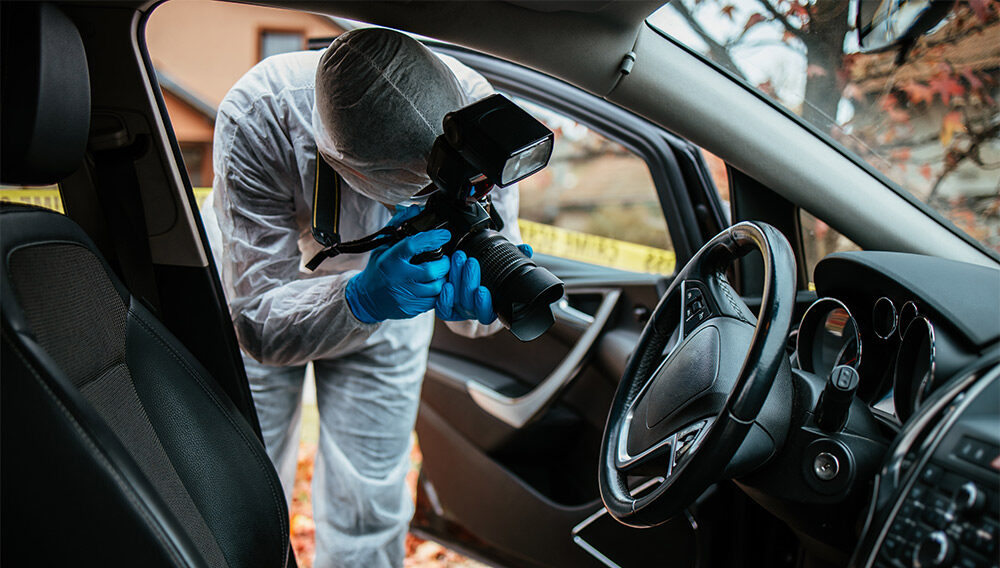 Mystery novels excite you and true crime TV has always been your guilty pleasure. You are the problem solver of your friend group, and nothing haunts you. Does this sound like you? Then a forensic science technician job might be for you. As a forensic science technician, you will be able to combine your hobbies and passions with your career. Learn what it takes to become a forensic science technician and see if this career path fits you.
What Is a Forensic Science Technician?
As a forensic science technician, you will aid criminal investigations by collecting and analyzing evidence. Depending on your role, you can work in a laboratory setting or on crime scenes.
According to the Bureau of Labor Statistics, some duties of a forensic science technician include:
– Determine what evidence should be collected and how
– Take photographs and make sketches of the crime scene and evidence
– Record observations, including location, or position of evidence
– Collect and preserve evidence, such as weapons, fingerprints, and bodily fluids
– Perform chemical, biological, and microscopic analyses of evidence taken from crime scenes
In addition, forensic science technicians consult with experts in specialized fields, such as toxicology and odontology. As a technician, you can specialize in certain techniques or sciences, or you can perform all the duties listed above as a generalist.
How Do You Become a Forensic Science Technician
Forensic science technicians typically need at least a bachelor's degree in natural sciences, forensic science, biology, or chemistry. Some programs may specialize in specific areas such as pathology, DNA, or toxicology. When enrolled in a natural sciences program, students should take classes related to forensic science to better prepare themselves for a technician position. According to the American Academy of Forensic Sciences, many candidates for a forensic science technician position will have a bachelor's degree in natural sciences, followed by a master's degree in forensic science.
Not only is at least a bachelor's degree required, but all technician positions require on-the-job training; do not worry, you will not just be thrown into a crime scene and expect to know what to do!
Top Qualities of a Forensic Science Technician
Not everyone can become a forensic science technician. It takes a lot of skill and a certain type of person to work with criminal activity.
Check out the top qualities employers look for in candidates:
• Communication skills: As a technician, you will draft reports and testify in court. You work with many other experts in the field, including law enforcement officials, scientists, and other specialists.
• Detail-oriented: You must be able to notice minor changes at a crime scene or in a lab to truly analyze and collect evidence.
• Problem-solving skills: Your whole job is focused on solving the problem at hand. You will use scientific tests and methods to help officials solve crimes.
• Math and science skills: This is where your degree in natural sciences will come in handy! You will need an understanding of statistics and other sciences to analyze evidence.
Job Outlook for Forensic Science Technicians
According to the BLS, employment in this field is expected to grow by 14 percent by 2029; this is much faster than the average for all occupations. The median annual wage is $60,590. Most forensic science technicians work for the local or federal government; however, there are other jobs in medical and testing laboratories as well. State and local governments are expected to hire more technicians as their caseloads increase. As science and technology expand, more information is expected to be available in a timelier manner. As a result, technicians will become even more valuable than before, which means an increase in open positions. Do not wait to follow your dreams; become a forensic science technician today. Chat with an Excelsior College admissions counselor to get started.