Career Spotlight: Customer Service Associate
What Is a Customer Service Associate and Is it the Right Career for You?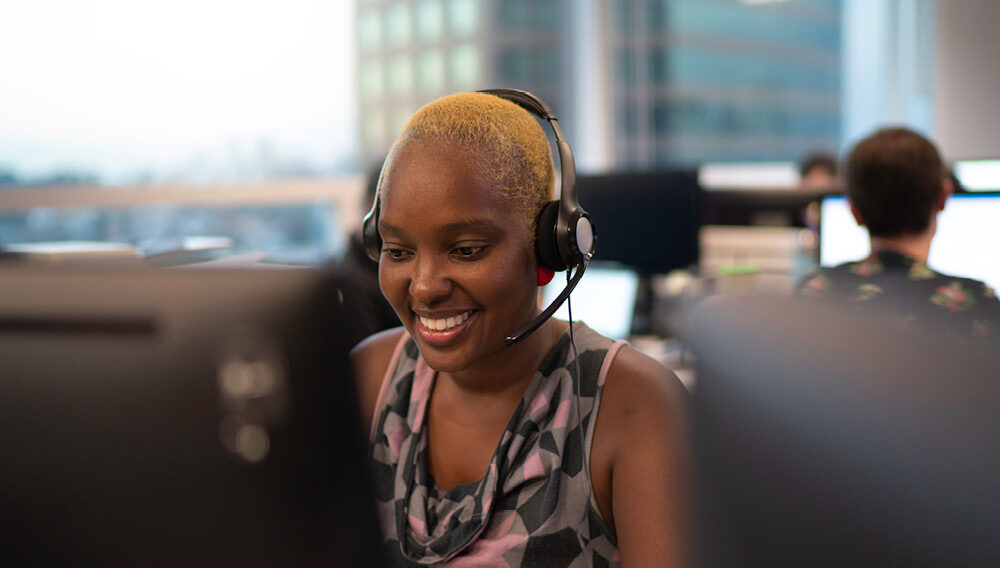 Have you ever had a question about the bill you received in the mail? Did a child's Christmas toy just not work as promised? Maybe your DIY cabinet didn't come with the necessary directions. In any case, you need to talk to someone about rectifying these problems. You call the 1-800 number provided and the voice on the other end helps you get what you need. The person helping you is a customer service associate, also known as a customer service representative.
Customer service associates are responsible for interacting with customers and helping them with questions or concerns regarding a company's products or services. They listen to customer concerns and problems, recommend products or services, and offer to help in any other ways the customer might need.
The best customer service associates are good communicators who like to talk with others. They're patient, empathetic, good problem solvers, and can easily put themselves in their customer's position. Does that sound like you? Keep reading to learn more about this rewarding career.
Customer Service Associate Duties and Responsibilities
Customer service associates work in many industries, from small nonprofits to large corporations. They are part of the customer service department, and their primary job is to help solve customer issues.
Here are some specific duties a customer service associate may do:
Communicating with customers in-person, through email or chat, over the phone, or on social media
Listening to customers' concerns and handling complaints and returns
Escalating unresolved issues to the appropriate internal teams
Reviewing customer accounts and transactions
Keeping records of customer interactions, processing customer accounts, and filing documents
Monitoring customer satisfaction levels
Giving detailed explanations of services or products
Working with a team to figure out how to address customer complaints
Receiving orders, calculating charges, and processing payments
Building sustainable relationships and trust with customers
Providing accurate information by using the right methods and tools
Following communication procedures, guidelines, and policies
Customer Service Associate Skills and Qualifications
Customer service associates use many skills to provide the best assistance to customers. Here are some skills and qualifications that every customer service associate should possess:
Good written and verbal communication abilities
Patience, empathy, and professionalism
Good problem-solving capabilities
Proven customer support experience
Attention to detail
Basic computer skills, including data entry
Effective time management
Ability to work in a team setting
In-depth understanding of a company's products or services
Customer Service Associate Education Requirements
Employers hire customer service associates who have at least a high school diploma or GED, but many prefer those who have an associate or bachelor's degree as these degrees provide a candidate with advanced computer and communication skills and industry knowledge. Excelsior University's Associate in Applied Science in Administrative and Management Studies gives you the knowledge and skills needed for business support roles like customer service associate. Students can obtain practical training and experience using the most common office software applications, including Microsoft Office programs.
According to the Bureau of Labor Statistics (BLS), the median pay of a customer service associate is $36,920. The BLS projects about 361,700 openings each year, on average, over the decade.