Career Spotlight: Director of Digital Marketing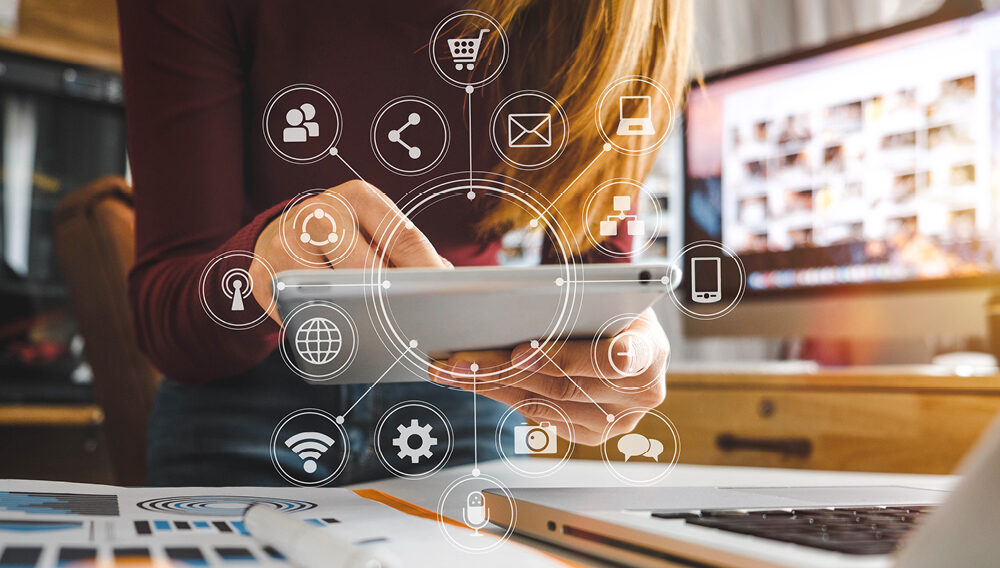 Digital marketing is more than just advertising online. It's a discipline that demands new strategies to reach, engage, and influence. Consumers behave differently online, and interactions with your potential customers are different than they would be in traditional channels like television, radio, and print. Digital marketing, with its data-driven focus, gives you the opportunity to speak to and interact with your market in increasingly targeted and personal ways.
Digital marketing encompasses SEO, content marketing, direct marking, display advertising, and more. Just think about the range of digital devices and services you use every day. Now think about all the ways those can be used to reach you. Maybe a little scary but also more than a little exciting, especially if you're a digital marketer.
Director of Digital Marketing Job Description
The main duties of a director of digital marketing are to develop, implement, and manage digital marketing campaigns. This includes improving brand awareness, building customer engagement, and increasing website traffic. Digital marketing directors use a variety of tactics and tools, including paid media, analytics, and SEO, to develop effective social media and online marketing.
Digital marketing directors constantly monitor budgets and campaign analytics to strategically improve and adjust their tactics for maximum success.
Digital Marketing Director Responsibilities
Some other common responsibilities of a digital marketing director can include:
Developing an overarching digital marketing strategy
Planning campaigns based on a company's goals
Managing online brand presenceTracking, managing, and reporting marketing campaign dataLeading a team of vendors and internal digital marketing professionalsOptimizing the digital ecosystem through SEO, SEM, and SMOStaying up to date on the latest marketing trends and advancementsDirector of Digital Marketing Salary
A director of digital marketing is a higher-level position that carries a lot of responsibility for a company's bottom line and commands the higher-level salary to prove it. Salary.com estimates that the average digital marketing director's salary ranges between $159,119 and $206,323 but varies depending on location and the company size.
How Do I Become a Director of Digital Marketing?
A director of digital marketing is always focused on increasing brand awareness and driving profit growth. To do so, they rely on left brain-style skills like organization and analytics, and reading and writing, as well as talents typically thought of as right-brained such as visual processing, creativity, and intuition. With savvy people skills, the right education, and a strong portfolio of experience, becoming a digital marketing director is a goal worth working toward.
Experience Required for a Director of Digital Marketing
People typically develop into the role of a digital marketing manager after moving up through the ranks of lower-level marketing positions where they develop their skills and experience. In addition to having built a progressive career in marketing, you should also have at least five years of managerial experience on your resume to show future employers that you're confident in leading a team.
You should have knowledge and experience in general business administration and marketing best practices as well as extensive experience with the "digital" part of the job title, including SEO, pay per click (PPC) advertising, web design, analytics, and social media software.
It's also a plus to have some industry-specific marketing experience for the director of digital marketing position you're trying to attain.
Education Requirements for a Director of Digital Marketing
Nearly all director-level positions in marketing require at least a bachelor's degree in business, communications, or related area.
Advancing your education and earning an MBA is one of the best things you can do for your marketing career. Correlating to raise in salary and job responsibilities, most employers prefer MBA graduates for advanced marketing positions like a director of digital marketing. In addition to multiplying your career options, an MBA is invaluable for building your network, expanding your worldview, and helping you develop the leadership, analytical, and strategic skills that will serve you well in any career.