Career Spotlight: District Attorney Investigator
In-Depth Career Guide for District Attorney Investigators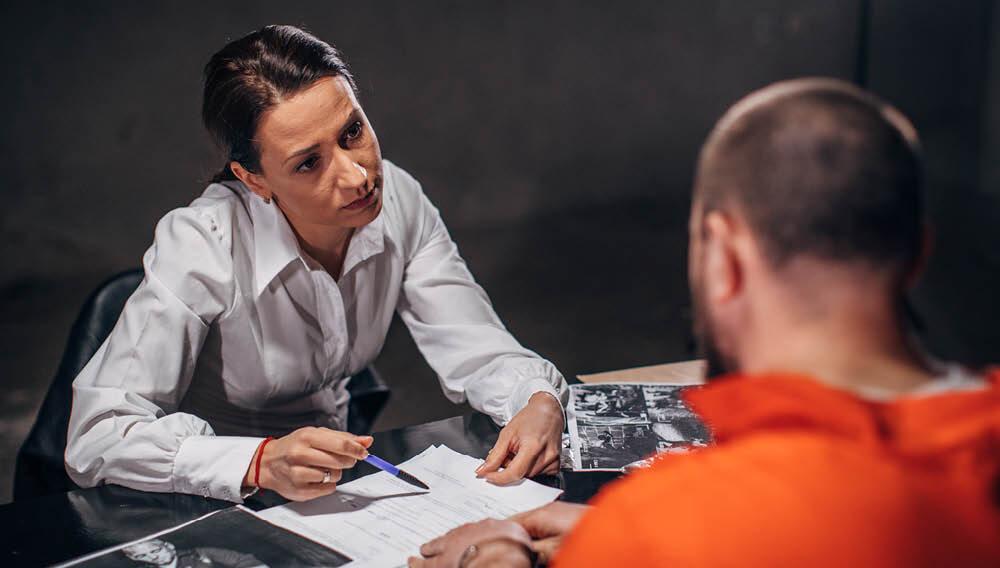 District attorney investigators play an important role in the criminal justice field. They investigate criminal complaints and help bring cases to court. If you're passionate about truth and justice, a career as a district attorney might fit in with your criminal justice goals.
What Is a District Attorney Investigator?
District attorney investigators represent the district attorney's office of a particular county or judicial district in a state. They are detail-oriented, independent, and resilient law officers responsible for conducting criminal investigations for misdemeanor and felony cases as well as for preparing those cases for hearings and trials. They are responsible for interviewing witnesses and suspects, preparing search and arrest warrants, preparing testimonies for court, and overall, having an excellent working knowledge of local, state, and federal laws.
What Does a District Attorney Investigator Do?/h3>
A district attorney investigator's specific duties vary depending on their location and the district attorney's office for which they work. Generally, they share many of the same duties and responsibilities. Let's take a look at some of them:
Investigating cases assigned by the district attorney
Serving subpoenas and summonses
Executing search and arrest warrants
Obtaining and documenting evidence and arranging forensic testing
Investigating crime scenes and gathering evidence
Interviewing witnesses and others involved in cases
Collaborating with prosecutors in preparation for trial
Appearing in court and delivering testimony
Preparing photographs, sketches, and other materials for court
Representing the district attorney's office in meetings
Collaborating with local, state, and federal law enforcement agencies
Reviewing and analyzing data to identify patterns in criminal activities
Ensuring compliance with federal and state laws
How to Become a District Attorney Investigator
Just as the job duties vary for district attorney investigators, so do the job requirements. The qualifications to become a district attorney investigator vary depending on the state, county, and position. Usually the steps to become this kind of investigator include obtaining higher education, up-to-date police training, a valid driver's license, anywhere from two to more than five years of previous law enforcement experience, and knowledge of current laws and regulations.
Education Requirements for District Attorney Investigators
The minimum higher education requirements necessary to become a district attorney investigator is a bachelor's degree in law enforcement, criminology, criminal justice, or a related field. A master's degree can put you in an even better position to potential employers. Excelsior University's Master of Science in Criminal Justice
program can help you advance your criminal justice career by developing expertise for the administration of criminal justice, homeland security, and emergency management agencies in the United States. You can learn how to address legal and ethical dilemmas in the workplace, analyze crime statistics, and discover how to develop effective crime-fighting strategies based on your findings. You will study the police, courts, corrections, and the history of criminology as you conduct criminal justice research projects and write data-based reports that can be used to create new or improved public policies.
District Attorney Investigator Salary
According to Payscale.com, the average annual salary for a district attorney investigator is $65,817, but the salary can range from $54,663 to $82,458. This range is due to various factors, including but limited to level of education, skills, years of experience, and location.
If becoming a district attorney investigator aligns with your career goals, consider discussing pursuing a master's degree in criminal justice with a Excelsior admissions counselor.