Career Spotlight: Nurse Researcher
Is a Nurse Researcher the Right Career for You?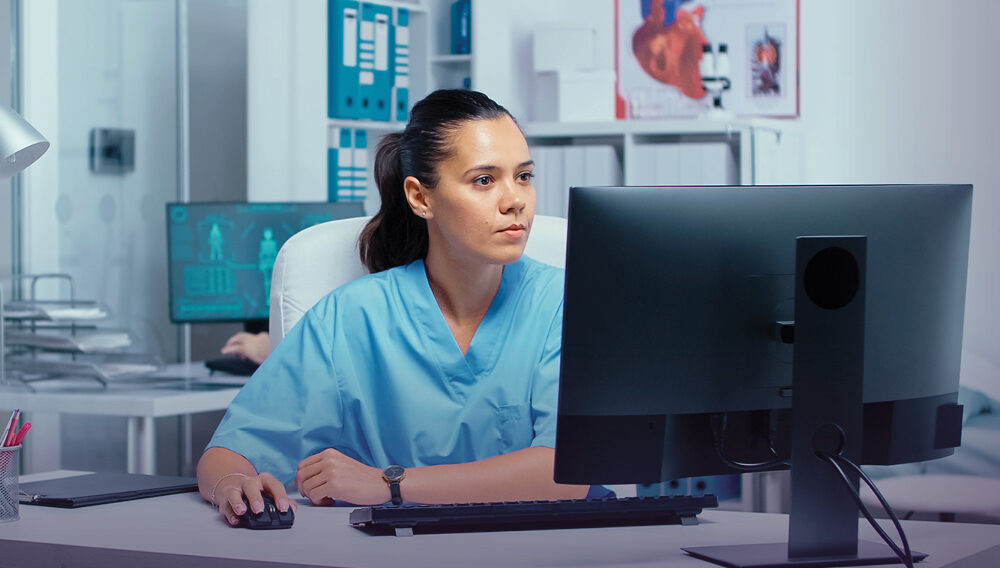 Thanks to medical research, doctors can deliver health care services more effectively and efficiently; patients' quality of life can often be improved; patients' safety can be increased; and specialized care such as prenatal and cancer care can be greatly advanced. Oftentimes, the professionals who conduct this research are nurse researchers.
Nurse researchers are scientists who study various aspects of health care to search for ways to improve health outcomes and answer certain medical questions. If you are looking to combine your interests in nursing and research, this might be an appropriate career choice for you.
What Is a Nurse Researcher?
You can find nurse researchers in nearly any health care institution, including primary care facilities, insurance companies, biotechnology laboratories, hospital inpatient units, private clinics, pharmaceutical companies, and academic research centers, among others. These researchers work in fields such as pharmacy, nutrition, medicine, engineering, and more.
Nurse researchers research, design, and conduct scientific studies as well as collect and analyze their findings. Sometimes they enroll research participants and patients into clinical trials to gather research. They may also work on research teams with pharmacists, physicians, and health care providers.
What Does a Nurse Researcher Do?3>
Depending on what field they are in and where they work, nurse researchers may have different duties. They may conduct individual studies or work as part of a larger research team. Usually, their roles and responsibilities include the following:
Design and implement research studies
Collect data from patients, such as medical histories
Conduct tests or specialized exams
Monitor patient vital signs and symptoms
Administer medications
Observe treatment or procedures to collect and analyze data
Write grant applications to secure funding for studies
Educate patients on what to expect during research
Ensure compliance with regulatory organizations
Nurse researchers also often present their research at conferences and meetings, as well as publish their findings in medical, scientific, and nursing journals.
Nurse Researcher Salary
According to Salary.com, the average nurse researcher makes $89,938 as of October 2022, but the salary range usually falls between $80,343 and $99,535. Salary varies greatly depending on education, certifications, longevity, and research field.
The U.S. Bureau of Labor Statistics projects a 19 percent growth rate for nurse researcher positions between 2012 and 2022, which is faster than average for other careers.
How to Become a Nurse Researcher
To become a nurse researcher, there are a few steps you need to take. The first is to become a nurse by earning an associate degree in nursing and passing the NCLEX-RN exam. Once you become a nurse, you should pursue a bachelor's degree and then a master's degree with a focus on research and writing. It's highly recommended that you find a program that includes courses in statistics and advanced research methodology.
In addition to a master's degree and an active RN license, you may consider obtaining certifications. They are not always required, but some employers prefer candidates who have earned the Certified Clinical Research Professional credential, the Clinical Research Associate certification, the Clinical Research Coordinator certification, or the Association of Clinical Research Professionals—Certified Professionals credential.
Skills Needed to Become a Nurse Researcher
Aside from education and certifications, there are skills and attributes you should possess to become a nurse researcher. At the top of this list is the ability to analyze data, but there are other critical skills as well. These include:
Independence
Decision-making skills
Adaptability
Assertiveness
Flexibility
Negotiating skills
Communication skills
Creativity
Education Needed to Become a Nurse Researcher
As mentioned, you need the right education to become a nurse researcher. First, you need to become a nurse, then you need to gain higher education.
Excelsior University's Associate in Science in Nursing program and Associate in Applied Science in Nursing program help students build their knowledge of nursing theory through educational experiences and then demonstrate their RN-level competency in a clinical setting. In the Bachelor of Science in Nursing program, students build on prior learning and gain knowledge that will prepare them for graduate study and the pursuit of lifelong learning, which is essential for practice in the nursing profession. Finally, Excelsior's Master of Science in Nursing Informatics program prepares students to know how to use data and information to respond to health care problems, improve client care and organizational operations, and make and communicate information-based decisions in a variety of health organizations. This master's program is an appropriate choice if you're looking to pursue a career as a nurse researcher.