Preparing for and Pursuing Careers in the Cannabis Industry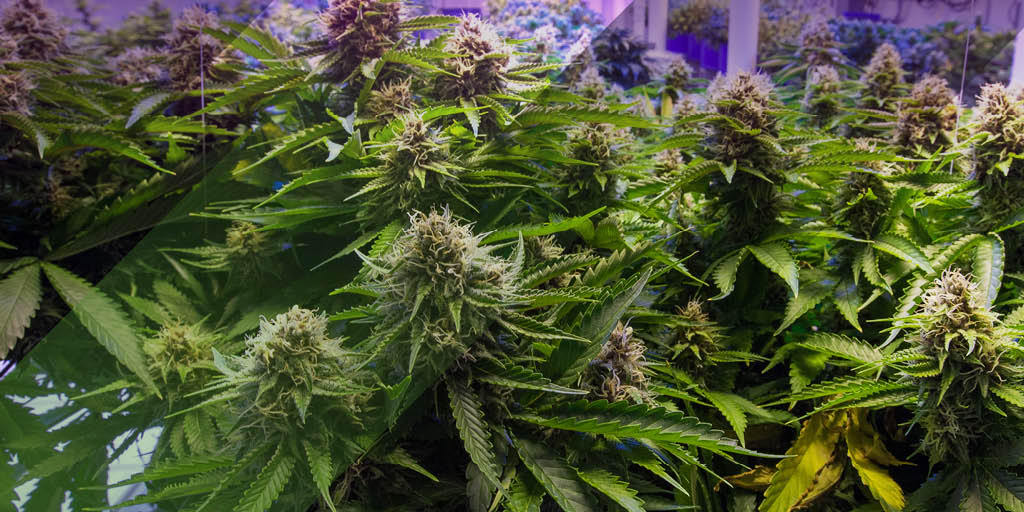 As states around the country open and expand their cannabis markets, the types of jobs that licensed businesses need to fill have diversified. Accordingly, these businesses have had to expand their search parameters to include the many qualified candidates who come to them from outside the cannabis industry. As a result, job seekers have had to change their typical job search strategies to look for and apply to these kinds of jobs.
According to Candice Miles, senior recruiting manager at coNectar Recruiting, a recruiting, staffing, and payroll agency focused on providing growth solutions to the cannabis and hemp industries, while the cannabis industry is still in its infancy, sales will be a huge area for jobs, from outside sales representatives all the way up to senior leadership.  Then, as companies start to grow, they will hire human resources, compliance, finance, and accounting staff. "Oftentimes, what I think might be at the forefront of what you should put into a company doesn't come until after the sales start coming in," says Miles. "The employee count starts growing and they realize, 'Now we need HR, now we need our finance department.'"
The timing for adding these roles can also vary based on the size of the company. Regardless of timing and company size, Miles foresees compliance as another area where qualified candidates will be in high demand. As companies and markets mature, she says, there will still be a huge need for sales reps, similar to as in the alcohol industry. Since a big part of both industries is getting products on shelves, a strong sales team will always be important. Beyond that, a company will need to hire for the other types of "classic" roles in a corporate office. According to Miles, "there's a big need in marketing, on the social media side and in branding and content creation, which is tricky for cannabis because there are so many regulations as to how it can be advertised, where, and what can be said."
One area many cannabis job seekers may not have considered, and one in which Miles foresees growth over the next five years, is laboratories. "You see different products on the shelves— those came from research and development in the lab. But also, they are just exploring what can be done with cannabis on the medicinal side and beyond, and the more legalization changes, the more opportunities there are to explore what cannabis can do. Cannabis labs are huge, and they're hiring, too." Testing labs, in-house product development and quality assurance labs, and research facilities need support at all levels, from entry-level lab techs to lab analysts, chemists, scientists, and lab directors.
So how can professionals prepare for and pursue these careers? Miles encourages anyone interested in the cannabis industry to do as much research as possible. A career-switcher looking to enter the industry should identify their background and then look for bridges to the industry from there. This can be done by learning as much about cannabis as possible while leveraging relatable experiences. Career-switcher candidates should target companies that are open to applicants with diverse backgrounds, as well as positions that benefit from having an outsider. For example, many cannabis companies look outside the industry for finance and accounting professionals for both their experience and their accountability.
As a cannabis recruiter, Miles has reviewed countless resumes for job-seekers, and even provides samples for candidates who are struggling to land a position. She says that while it is always dependent on the job you're looking for, there are a few things candidates can do to improve their resumes. "If you're applying for a job within cannabis and you have cannabis experience, you definitely want to make that very easy to see on your resume.". If an applicant is new to the industry, they should make sure their resume matches the job by looking for applicable key words that could be included in their resume. For example, if an open job description includes "cannabis product inventory" and the candidate has done "inventory" in an unrelated field, they should make sure this experience is clearly presented on their resume so it stands out for those reviewing resumes.
Finally, Miles reminds job seekers that networking is a crucial tool for professionals trying to enter the cannabis industry. "Networking, when you're looking for any employment, is huge, and even in working with a recruiter, we can help be that warm introduction." Ultimately, Miles says that if you have the passion for working in the cannabis industry, you should pursue it.
Are you passionate or curious about a career in the cannabis industry? Excelsior College is preparing professional-level students for these roles by offering a 9-credit graduate certificate in cannabis control. Learn more on our website.