What to Consider When Choosing a Graduate Degree Program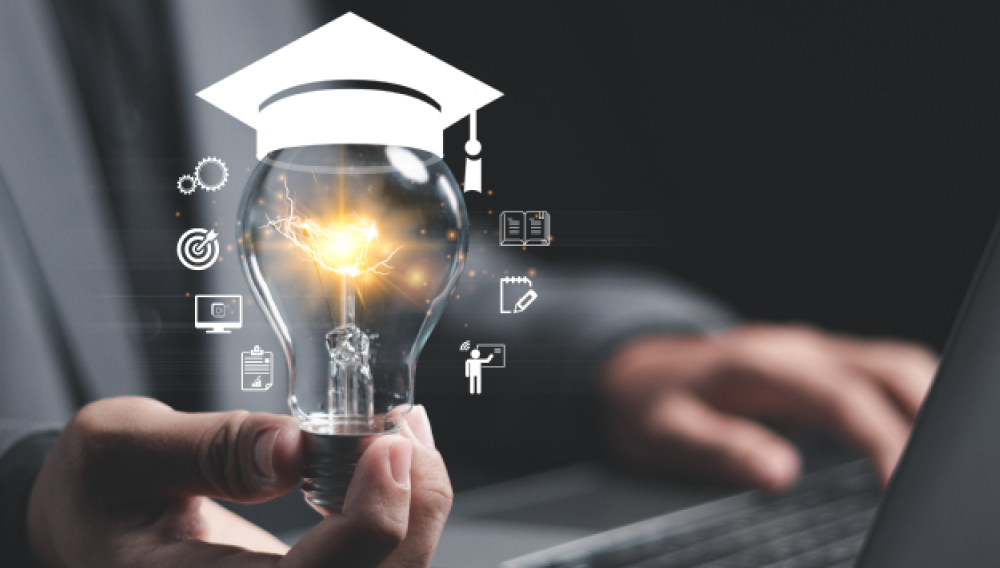 Are you aspiring to climb further up the career ladder? If so, pursuing a graduate degree may be a wise choice. Whether you've recently obtained an undergraduate degree or have been away from academia for many years, it's never too late to pursue an advanced degree. The key is knowing where to start when choosing a graduate school and how to prepare for your program.
Why Go to Graduate School?
No matter what industry you find yourself in (or aspire to be in), graduate school can help you achieve your professional goals. Today's job market is increasingly competitive, with many employers looking for applicants who have a minimum of a bachelor's degree. By having a master's degree or certificate under your belt, you can set yourself apart from other job applicants and improve your prospects.
Likewise, going to graduate school is an excellent way to home in on your specific interests, allowing you to study a specialized area of your field while forging professional connections in the process.
It's also worth mentioning that the average worker with a graduate degree makes 22 percent more than individuals with a bachelor's degree alone.
When to Apply for Grad School
The best time to apply for a graduate program depends on several factors, including the program deadline for your chosen school and your current position. However, it's generally best to apply to graduate school earlier than later. Doing so is a great way to demonstrate your eagerness and commitment while setting yourself apart from other applicants. Try to give yourself at least a year to gather everything you need to apply for grad school, such as:
Academic transcripts
Letters of recommendation
Formal applications
Essays or other application materials
Application fees
Entrance exam scores
Tips for How to Choose a Grad School
No matter where your interests lie, you have many options when it comes to graduate degrees and programs. The sheer number of options available can seem overwhelming, but the good news is that there are some tips that will help you find a good fit.
Identify Your Interests and Goals
Start by considering your unique interests, strengths, and career goals. This will help you narrow down the type of graduate program that may be right for you, whether it's a full-fledged degree or a certificate. From there, you can start exploring programs that will help you pursue those interests and goals.
Explore Program Availability
Not all programs have the same availability. Some may only have a handful of start dates per year, while others may have classes that start as frequently as every month. Make sure you understand the availability of your program (along with any application deadlines) so that you can plan accordingly.
Speak with Advisors
Academic advisors can be extremely helpful, especially when it comes to planning your program of study and making sure your chosen classes align with your goals. Don't skip out on meeting with an advisor; you can gain some valuable insights from these professionals.
Research Financial Aid Options
According to the Education Data Initiative, the average cost of a master's degree in 2023 is just over $65,000. While many factors affect the cost of a graduate degree or certificate, taking advantage of financial aid opportunities can help you minimize your own out-of-pocket tuition costs and make your schooling more affordable. Be sure to research not just scholarships but grants, fellowships, and even work-study or graduate assistantship opportunities as well.
Ensure the School Is Accredited
Make sure that any school you apply to is accredited, meaning it has voluntarily undergone a rigorous process to ensure that its curriculum and programs meet certain quality standards. Ideally, you'll want to apply to a graduate school that has been accredited and its individual programs have been accredited by a reputable industry authority.
Connect with Current Grad Students and Alumni
You can learn a lot about a potential school by getting in touch with some of its current students and alumni. Try to find students and alumni from your program of study. From there, you can gain insight from their experiences and determine whether the school or program is a good fit for you.
Consider the Flexibility of the Program
If you already have other obligations (such as a family or a job), then choosing a school that offers a flexible program is essential. Will you need a program that's fully online or that offers a hybrid option? What about evening or weekend classes? Verify that the school you select offers the program flexibility you'll need.
How to Prepare for Grad School
Once you have a better idea of which graduate school and program is right for you, there are some steps you can take to prepare yourself for success.
Know the Prerequisites You Need
Start by understanding the prerequisites you may need to get into your chosen program and which ones you'll need to complete as part of your program. Your academic advisor can fill you in on this information, but it should also be readily available in the program catalog.
Maintain a Competitive GPA
A competitive GPA in a previous undergraduate program can set you apart from other applicants, increasing your chances of admittance to your program of choice. Once you're in your program, maintaining a high GPA can open the doors of opportunity for special accolades, scholarships, internships, and more.
Take Required Standardized Tests
Some graduate programs require you to submit standardized test scores for entrance exams, such as the Graduate Records Examination (GRE). Take time to familiarize yourself with any required standardized tests and prepare yourself to achieve the highest score possible. The same applies for any standardized tests that you may need to take as part of your degree or certificate program.
Build Strong Recommendations
Making the right connections during your graduate program can help you expand your career prospects as you near graduation, so take advantage of networking opportunities offered through your school. This may include attending career fairs, speaking with visiting lecturers, and making an appearance at other industry events.
Gain Relevant Experience
Some graduate programs incorporate real-world work experience to help you build your resume and prepare you for the realities of working in the field. From internships and graduate assistantships to work-study programs and everything in between, avail yourself of these opportunities to gain relevant work experience.
How Many Grad Schools Should I Apply to?
There is no "magic number" of grad schools that you should apply to. However, because spaces may be limited and competition can be fierce, it's generally advisable for any aspiring grad student to apply to a few different schools. This way, you won't be putting all your proverbial eggs in one basket.
Look at it this way. If you only apply to one school and you don't get accepted into your chosen program, it may be too late to apply to other schools and begin classes when you intended. Instead, you may have to wait until the next semester, which could set your plans back several months. By applying to a few different schools, you can increase your chances of keeping your plan on track.
Earn Your Graduate Degree from Excelsior University
As you can see, there's a lot to keep in mind when it comes to choosing the right graduate program and preparing for the demands of graduate school. Ultimately, one of the most important components influencing your success is the quality of the program you select and the support offered by your school.
At Excelsior University, we're proud to offer a range of online graduate programs (including both master's degrees and graduate certificates) to help you achieve your career goals. From an MBA and nursing programs to leadership certificates and everything in between, our career-focused programs are here to support your advancement. Get in touch today to learn more about our graduate programs or to begin your application!