Course Feature: NS 110 Science in Today's World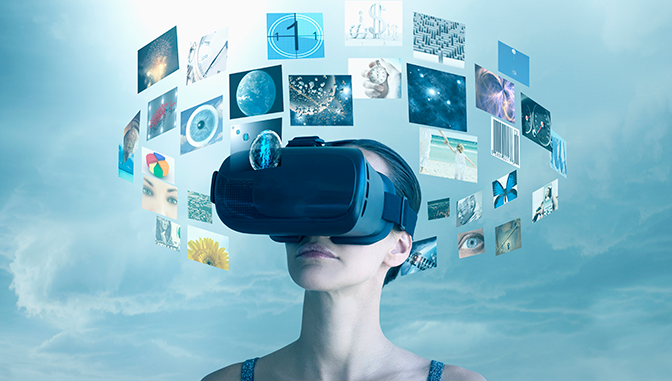 NS 110 Science in Today's World gives students an overview of current and emerging trends in science and technology so that they will be able to make informed decisions. The course introduces the scientific method and terminology used in reporting scientific results and prepares students to read accounts about scientific, technological, and medical advances in the media and teaches them how to assess the scientific conclusions presented.
Dale Emeagwali, faculty program director for biology and natural science, says NS 110 is specifically designed to cover "hot topics" of current interest to everyone, and is frequently adapted to keep up to date on science trends in the news and on social media. The course also uses online educational resources (freely accessible, openly licensed text, media, and other digital assets) in place of a textbook, which is an added benefit to students looking to save some money.
According to Emeagwali, specific course topics include: genetically modified foods (How do these alterations to the DNA of our food crops affect us and the environment? Should the U.S. follow other countries in labeling foods that contain GMOs?); the human microbiome (How can our gut microbes impact our health and well-being? This includes an examination of the probiotic craze.); fresh water (Our water safety and purity is something we need to understand and monitor. Discussion points examine the pros and cons around bottled or tap water.); and climate change (What does the scientific research show and how can we, as individuals, be more aware of our carbon footprint?).
Science in Today's World is designed to meet the general education requirement for the natural sciences and should appeal to students who may be reluctant or fearful to take a science course. "This course is meant to be a welcoming and non-threatening learning environment where anyone can succeed with the help and guidance of the supportive instructors," says Emeagwali. She also notes "the real goal of the course is to help students become wise consumers…about scientific discoveries that impact their daily lives. The students can carry the skills in analytical and critical thinking they learn here into their future studies and many aspects of their lives."
Students have appreciated the non-threatening learning environment and informative atmosphere of the course. Comments include: "I would highly recommend this course. The course was well constructed and enhanced my understanding of science in today's world.", "There are some things I learned here that I never thought of in life, which has helped to respect both nature and life and appreciate the things around me." and "It's a good class and introduces some good resources many students may not be using; for example, TED talks."
Faculty are equally as impressed with teaching NS 110. Stan Forrestor says, "I love teaching this NS 110. The breadth of the topics and the ever-changing nature of science and the issues that society faces create a course in which I can engage with students on many levels." Amy Richmond says, "I love that this course helps students think critically about everyday scientific issues…Learning to think deeply about topics is a skill that will help students not only in their education but also in their day-to-day life." Feliz Rizvanov, who has been teaching the course since it was first offered, has this to say: "I have been teaching the NS 110 course since its very inception… In this course, I did find my fulfillment: I do what I love and I love what I do."
To learn about the ever-changing nature of science, consider signing up for NS 110 Science in Today's World for next semester.