5 Reasons to Consider a Cybersecurity Degree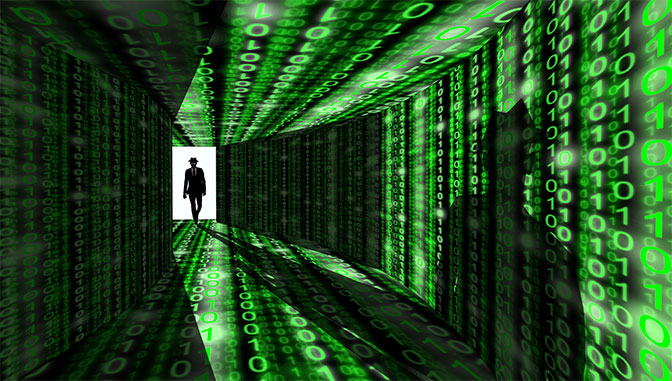 Cybersecurity is one of the fastest-growing career fields in the country. With computer system security becoming more complex as attacks become more sophisticated, experts with a cybersecurity degree are needed to fill these critical jobs.
Earning a Bachelor of Science in Cybersecurity prepares you for this field. That's especially true of degree programs, such as the one offered through Excelsior College, that are aligned with academic requirements for cybersecurity set up by the National Security Agency (NSA) and Department of Homeland Security (DHS).
So why is pursuing a cybersecurity degree worthwhile? Here are five reasons.
A Shortfall of Experts
Amelia Estwick, manager of the graduate program in cybersecurity at Excelsior College, notes that information security advocacy group ISACA projects a shortfall of 2 million cybersecurity professionals by 2019.
"For those pursuing a cybersecurity degree, this statistic not only paints a very positive light on job growth for cybersecurity professionals but also illustrates the importance that cybersecurity skills have in our digital society," she said.
Nationwide, the U.S. Bureau of Labor Statistics (BLS) projects a 28 percent increase in cybersecurity jobs, which it lists under information security analyst.
Strong Salary Potential
The BLS reports that taking into account all cybersecurity professionals from across the country, the mean annual salary in May 2018 was $102,470. In New York, that salary number is $122,000, the highest in the nation.
New York also employs the fourth highest number of cybersecurity experts. The New York metropolitan area is the second highest metropolitan area in the country for the number of cybersecurity jobs, behind only Washington D.C.
A Need in Every Industry
Healthcare operations need cybersecurity experts to ensure the security of electronic healthcare records. Transportation companies need secure supplying chain digital systems. Financial firms need a lockdown on systems that contain sensitive financial information. And every business in every industry has personnel records that need to be secure. In all cases, a cybersecurity professional is needed. Earning a cybersecurity degree opens the door to working in almost any industry.
It's a Challenging Career
Those who wish to break into computer systems — whether they are individual hackers or members of an enemy state — continue to get more sophisticated in how they approach breaking into a system. Workers with a degree in cybersecurity are on the front lines of this battle, from protecting department store transaction records to helping maintain security for elections. That's why analytical thinking and problem-solving are both important traits for cybersecurity experts.
Working with Cutting-Edge Technology
To solve complex digital system problems, you need the best in technology. On any given day, a cybersecurity professional may learn new security protocols, technologies, and potential threats.
Earning a cybersecurity degree online puts graduates on the path to a well-paid job in a fast-growing industry. For those with interest in using technology to protect people from cybercriminals, there has never been a better time to enter the profession.