Enter a Fast-Growing Industry – How to Get a Cybersecurity Job in Government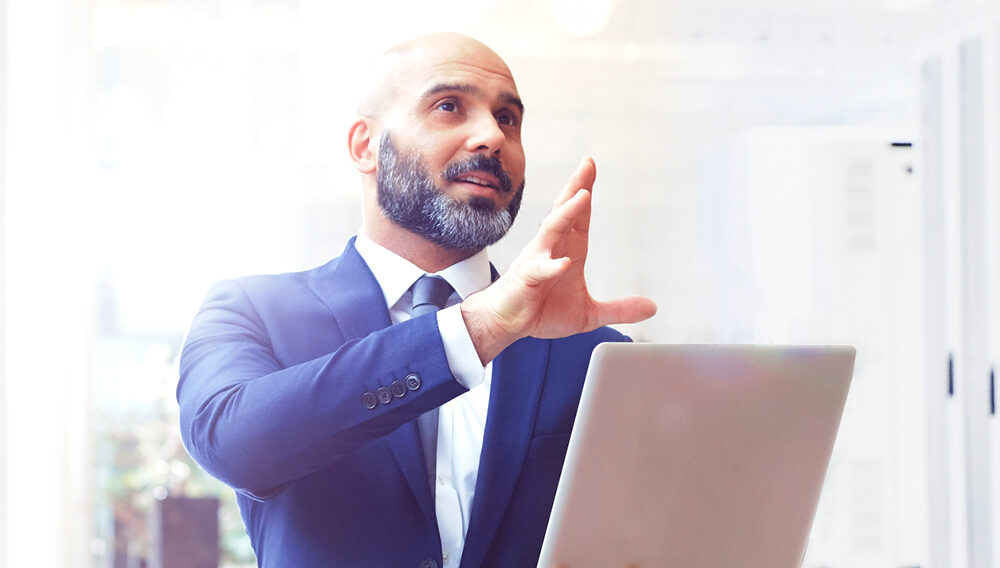 About Cybersecurity
The cybersecurity field is growing fast. Each day, there is a new article or news story about a cyber hack, breach, or other cybersecurity-related problem. Since these issues are on the rise, so is the need for experts in the industry. The constant threat of cyber hacks affects every business and every industry. Cybersecurity professionals are needed across the workforce, including in government. Do you enjoy solving problems, looking at data, and want to support your city, state, or federal government? A job in cybersecurity will let you do all of this.
What is cybersecurity? Cybersecurity is the practice of protecting networks, systems, and programs from digital threats. Threats and attacks are usually aimed at accessing, changing, or destroying sensitive information, taking money from users, or interrupting business processes.
Why a Cybersecurity Job and Why Now
According to the Bureau of Labor Statistics (BLS), employment in cybersecurity is projected to grow 31 percent from 2019 to 2029. This is faster than the average for all occupations. As cyberattacks grow in frequency, experts in the field are needed to create innovative ways to prevent hackers from stealing information or creating network problems. IT (information technology) security-related jobs produce higher salary expectations than other information technology jobs. This is because there is a huge skills gap in the cybersecurity field – meaning there are more positions available than there are skilled workers.
If this interests you, a cybersecurity job in government is a great path to take. Cybersecurity a rewarding and challenging field, and a job in the government sector comes with good benefits and advantages not found in other businesses. In addition, a bonus of working in cybersecurity is that most cyber jobs can be done from home.
Fastest Growing Cybersecurity Jobs in Government
Below are the top three fastest-growing cybersecurity jobs in government:
• Information Security Analyst
Information security analysts plan and execute security measures to protect an organization's computer networks and systems. If a cyberattack does occur at an organization, analysts lead the response and recovery plan. Qualified candidates will have at least a bachelor's degree in information technology, computer science, or cybersecurity. Become an information security analyst for CISA (Cybersecurity and Infrastructure Security Agency), and you will be working at the forefront of the cybersecurity challenges facing our nation.
The median annual salary for information security analysts is $103,590.
• Information Technology Security Engineer
An IT security engineer (also known as a cybersecurity engineer) identifies threats and vulnerabilities within a system and then develops solutions to defend against all types of cybercrime. They are a critical team member for creating security policies and procedures. Qualified candidates will have a bachelor's and a master's in cybersecurity.
The median annual salary for an IT security engineer is $125,000.
• Forensic Computer Analyst
Forensic computer analysts investigate the causes of data breaches and cyberattacks when they happen, and work with government agencies to protect against them before they occur. Most forensic computer analysts work in government, law enforcement, or private firms. A big part of their role is to testify in court and relate the evidence found during investigations. Qualified candidates will hold at least a bachelor's degree in cybersecurity, computer science, or information technology; however, a master's degree is becoming more preferred for this role.
The median annual salary for forensic computer analysts is $99,730.
Education for a Cybersecurity Job
Most jobs in this field require at least a bachelor's degree in cybersecurity, information technology, or computer science. However, for some roles, and if you are looking to advance in your career, a master's degree in any of these fields may be required. On average, master's degree holders earn $1 million more over a lifetime than those with only a bachelor's degree.
At Excelsior College, you can complete your bachelor's in cybersecurity or information technology, as well as complete a master's degree in cybersecurity. These programs prepare you to protect an organization's cyber assets by teaching you techniques to prevent, detect, and recover from cyber incidents. Get started on your cybersecurity degree today!