How to Become a Charge Nurse
Step-by-Step Guide to Becoming a Charge Nurse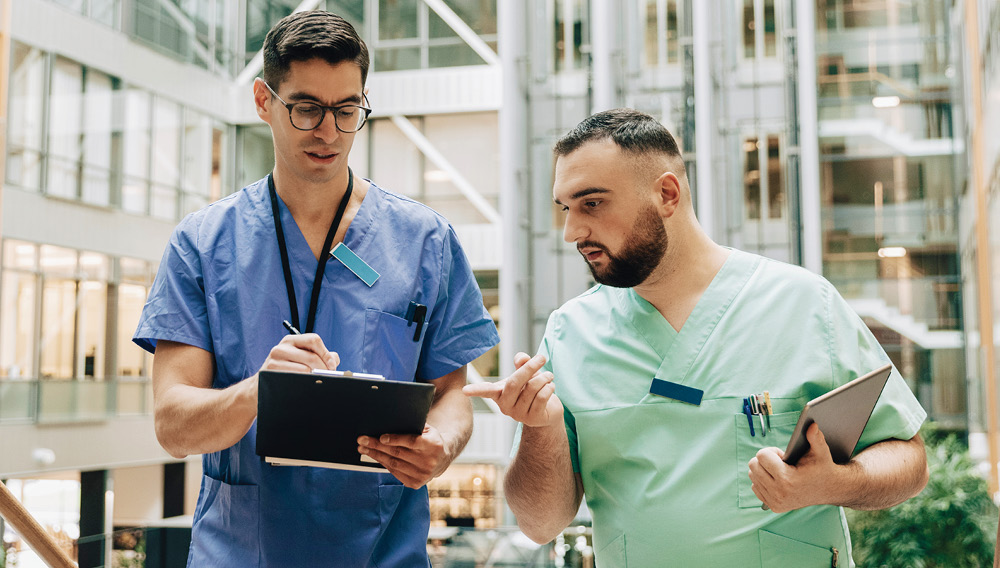 While working in a hospital or doctor's office, nurses need someone to oversee them—a charge nurse. If you like the idea of being a supervisor and being a nurse, the role of a charge nurse could be for you. This role is beneficial in many ways.
For one, it provides variety. You not only get to work with a unique range of patients every day, but you also work with a team of nurses with their own unique skill sets. You'll also be making a difference in other people's lives. You will help patients get better, and you can also help lead other nurses to become the best professionals they can be. Furthermore, you may be able to improve your job satisfaction by increasing your responsibilities and leadership opportunities.
If you're interested in becoming a charge nurse, read more about this career and see if it's the right choice for you.
What Is a Charge Nurse?
A charge nurse works in hospitals, doctor's offices, nursing homes, urgent care centers, rehabilitation centers, and other facilities, leading a nursing unit during a specific period of time. They make sure everything runs smoothly and efficiently. According to Payscale, charge nurses make an annual salary of $65, 800.
While the roles might seem the same, charge nurses are different than nurse managers. The biggest difference is that charge nurses work directly with patients and other nurses while nurse managers focus more on administrative duties and communicate with doctors, administrators, and other medical professionals.
Charge Nurse Roles and Responsibilities
A typical day of a charge nurse is never the same, but some of the most common tasks they perform include:
Supervising other nurses and unit staff
Creating staffing schedules
Assigning nurses to patients or tasks
Overseeing the transition from one shift to another
Ensuring staff adheres to workplace rules
Training new hires
Overseeing safety compliance
Handling admissions and discharges
Monitoring supplies and ordering new ones
Caring for patients
Providing guidance and advice
Evaluating nurses' performance
Ensuring medical equipment is functioning properly
Maintaining awareness of institution policies and procedures
What You Need to Do to Become a Charge Nurse
Becoming a charge nurse takes the following steps:
Earn your nursing license. You must become a registered nurse to become a charge nurse. After earning your nursing degree, you would need to pass the National Council Licensure Examination for registered nurses (NCLEX-RN).
Get higher education. If you earned your associate degree in nursing and would like to become a charge nurse, your next step is earning a bachelor's degree in nursing. Charge nurses should have at least a Bachelor of Science in Nursing. Excelsior's Bachelor of Science in Nursing program will help you build on your prior learning and gain knowledge that will prepare you for graduate study and the pursuit of lifelong learning, which is essential for practice in the nursing profession. The nursing component focuses on knowledge and professional competencies expected of graduates of bachelor's programs. It emphasizes the integration of nursing and related arts and sciences knowledge in complex situations related to nursing care of individuals, families, aggregates, and communities.
Gain relevant experience. It's important for you to gain on-the-job experience as an RN to show you have the proper skills in nursing. This will show potential employers that you have earned the knowledge and techniques every nurse needs. Nurses should spend about five years on the job before applying for a charge nurse position./li>
If you think you have what it takes to become a charge nurse, start pursuing your higher education with Excelsior today.