How to Write a Cover Letter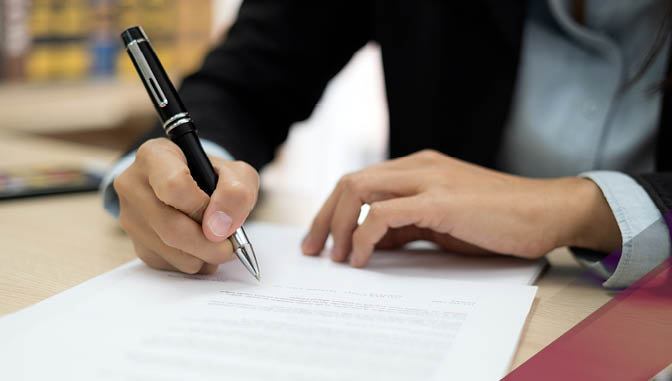 With a well-crafted cover letter, you can introduce yourself in a memorable, personal way on a job application. Some hiring managers consider it to be the most important part of your job application. It is a great opportunity to tell prospective employers who you are, showcase why they should hire you, and stand out above all other candidates.
Following are some things you should and should not include in your cover letter.
What Is Cover Letter?
 Your resume lays out the facts to potential employers, but your cover letter conveys your personality. The Society for Human Resources surveyed organizations on resumes, cover letters, and interviews and found the top three things that must be included in a cover letter are: how a candidate's work experience meets job requirements, how a candidate's skills meet job requirements, and why a candidate wants to work at the organization.
What to Include in Your Cover Letter
 Successful cover letters include these sections:
Contact Information: Your details, plus those of the target company.
Salutation: Address your cover letter like a professional. While it is fine to use "Dear Sir/Madam" or "To Whom It May Concern" when addressing the recruiter, taking the time to find out to whom you are addressing your letter makes a much stronger impression.
The "Intro" Paragraph: Your cover letter introduction should grab the reader's attention. Consider introducing yourself with a snappy first sentence that highlights your excitement about the company, your passion for the work you do, or your past accomplishments. Check out examples of how to start your cover letterin an engaging, attention-grabbing way.
The "Body" Paragraphs: A good cover letter has body paragraphs that showcase your abilities & how you fit into the company's future.
Call-to-Action: The best cover letter CTA lets the hiring manager know when you're available to interview, and that you will follow up if necessary.
The Sign-off: A cover letter closing should consist of "Sincerely," "Regards," or "Best Regards," and your name.
How to Craft Your Cover Letter
 When writing your letter, you should write like yourself, but you should also pick the appropriate voice and tone for the company you're applying to. For instance, the tone of a letter for a legal consulting firm will likely differ from a graphic design firm. Be sure to also add some word variation to help you stand out against other applicants. Instead of describing yourself as creative, try imaginative. Instead of saying you're determined, say you're tenacious. These word variations show that you can think beyond what the average applicant can.
Things to Remember
Keep it short. In general, don't go over a page for resumes or cover letters. In one survey, more than two-thirds of employers said they prefer a cover letter around 250 words. Check out these tips for cutting down your cover letterto a page or less.
Dishonesty on your cover letter isn't in your best interest. Don't imply or indicate you have a skill that you don't actually have. It might come back to bite you.
Don't apologize. When you don't meet all the job requirements, you may be tempted to say something like, "Despite my limited experience as a manager…" Instead of drawing attention to your weaknesses, emphasize the strengths and transferable skills you do have.
Consider testimonials. Sometimes feedback from former co-workers, managers, or clients can go a long way in illustrating your passion or skills. Just don't go overboard.
Don't be afraid to brag. Do you have a hard time writing about yourself? Try this tip: What would your favorite boss, your best friend, or your mentor say about you? Write the letter from their point of view.
Finish strong. Your closing paragraph is your last chance to emphasize how you'd be a great fit for the position. You can use the end of your letter to add other important details, too. Check out some examples of closing lines you want to avoid at cover letter closing lines.
Edit and proof. Remember to edit your cover letter and have a friend take a look. Use the Hemingway app to see how it sounds out loud and edit accordingly. Ask a friend if your letter sells you as the right person for the job. If it doesn't, you might have more work to do.
Remember that a cover letter is your chance to impress the potential employer and let them know you're excited to be part of their company. It's your opportunity to tell about you! For more helpful tips about writing cover letters, visit https://www.glassdoor.com, https://resumegenius.com, and https://www.careeronestop.org. Also, be sure to visit Excelsior's Career Center at https://career.excelsior.edu/ for more advice on job searching, resume writing, interview tips, military and veteran transition, and more.