Jennifer Gentry Leads Her Organization to Its Fourth Magnet Recognition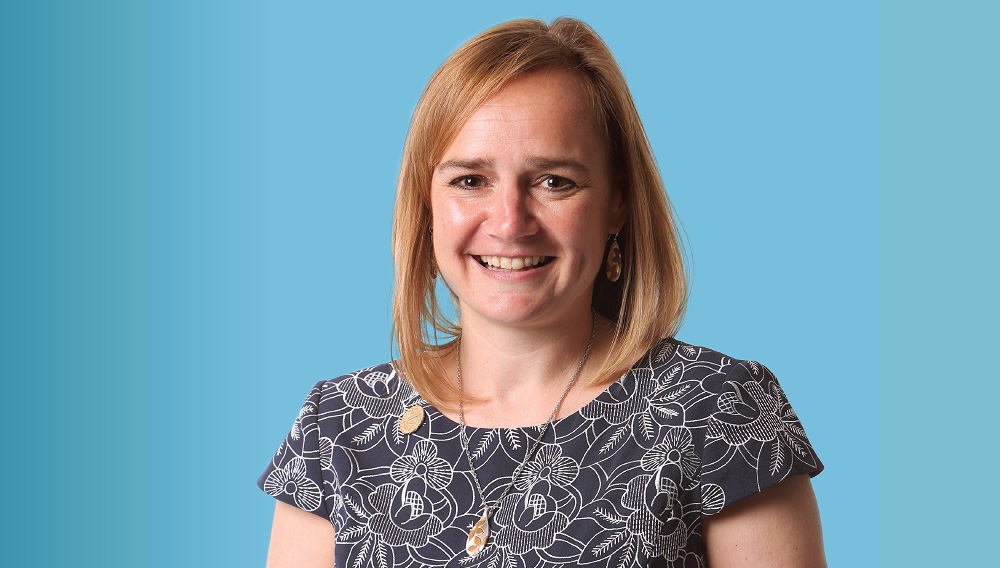 Jennifer Gentry recently sent an email to Excelsior College that started like this: "Today marks the greatest achievement of my professional career."
Gentry, who earned three nursing degrees from Excelsior, is the chief nursing executive at Providence Portland Medical Center in Portland, Oregon. She was writing to share that she had led the organization to its fourth consecutive magnet recognition, the gold standard of nursing excellence.
Current job:
Chief nursing executive
Responsibilities:
Nursing strategic plans, quality outcomes, and caregiver wellness
Giving Back to Excelsior:
Alumni Leadership Council (2014–2017), Trustee (since January 2020)
The Magnet Recognition Program was developed by the American Nurses Credentialing Center (ANCC) to recognize health care organizations that provide nursing excellence. Organizations seeking magnet status must submit qualitative and quantitative evidence of patient care and outcomes in a written document that addresses dozens of standards. If a sufficiently high score on the written document is achieved, the next step is a site visit for a thorough assessment.
Gentry had joined Providence Portland Medical Center in October 2017, at a time when it was critical to strengthen the nursing infrastructure in preparation for submitting the magnet application. In her experience as a chief nurse, Gentry had not led an organization through the magnet recognition process, and she relied on her well-honed leadership and communication skills to ensure the hospital made the needed improvements to meet benchmarks for magnet recognition. "It really takes a lot of vision and hospital-wide coordination across many different departments," she says.
"I focused on transparency and making sure the team understood the why behind what they were doing"
–Jennifer Gentry
Drawing from her more than 20 years of nursing experience, she also empowered her team. "I focused on transparency and making sure the team understood the why behind what they were doing," says Gentry. She knew she did not have all the answers; she made sure that processes were in place and she was clear about the vision for what they were trying to accomplish. The nursing team weighed in on what worked for them as they improved internal procedures and practices in preparation of completing their magnet document. "My education proved as relevant today as it was when I went through the program," Gentry wrote in her email.
Ultimately, the organization had 90 days to complete its written document and more than 80 standards to write in that time. Gentry quickly made the decisions needed to put the organization on track. She spearheaded the rebuilding of shared governance, a professional practice model, and a nursing leadership model. After a highly coordinated effort, the magnet designation document was completed and submitted on time.
The challenges continued, however. The site visit was scheduled for March 2020, but Providence Portland Medical Center saw its first patient with COVID-19 in late February and experienced an increase in patients with the virus five days before the visit. As a result, the site visit was moved to June. The teams used the time to prepare and train on their professional practice model, which they applied to patient care situations by focusing on patient care and their own safety.
The three-day site visit with four appraisers occurred in a most creative way: by putting an iPad on a stand that was head height, dressing it with scrubs and a nametag, and escorting the surveyors through their visit.
"We were among the first hospitals to do a virtual site visit," says Gentry. The site visit went smoothly, and the final report included no opportunities for improvement.