Martin Luther King Jr. Day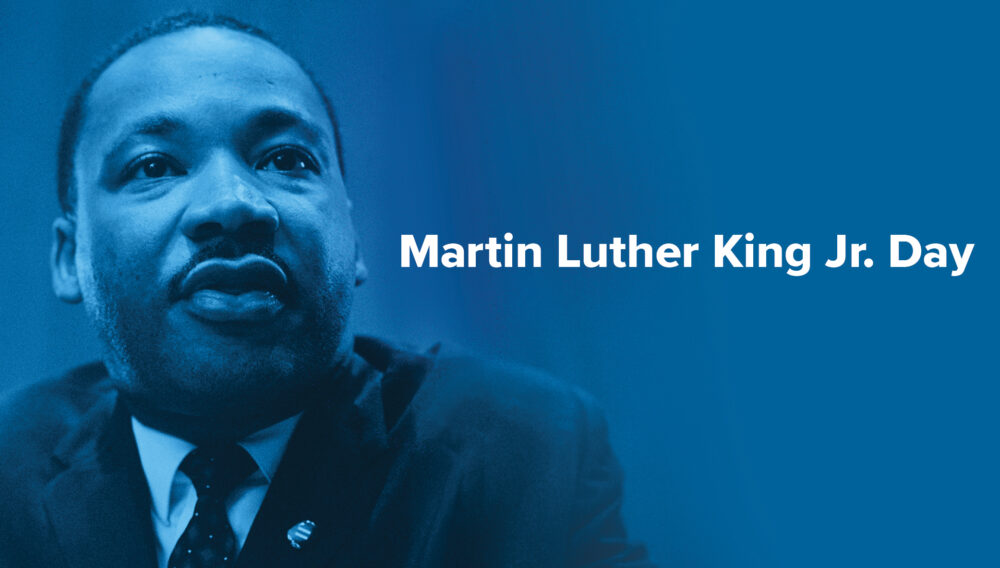 Who was Dr. King and why do we commemorate him?
Although it took many decades, in 1983, President Ronald Regan signed a bill that created a U.S. federal holiday in honor of Dr. Martin Luther King Jr., which is observed on the third Monday of January.
Martin Luther King Day commemorates the civil rights activist and leader assassinated in 1968. Dr. Martin Luther King was a scholar and a minister who led the non-violent civil rights movement. Through activism and inspirational speeches, King played an instrumental role in ending the legal segregation of African American citizens in the United States, as well as creating the Civil Rights Act of 1964 and the Voting Rights Act of 1965.
In 1964, he won the Nobel Peace Prize and his legacy lives forever as he continues to be remembered as one of the most influential and inspirational African American leaders in history. Dr. King delivered powerful messages of peace and equality. One of his more memorable speeches was given on August 28, 1963, in the historic march on Washington, D.C. which drew more than 200,000 people into the shadow of the Lincoln Memorial. It was here that Dr. King gave the "I have dream" speech emphasizing his belief that someday all men could be brothers.
On April 3, he gave his final speech in which he told supporters in Memphis, "I've seen the promised land. I may not get there with you. But I want you to know tonight that we, as a people, will get to the promised land." The next day, Dr. Martin Luther King Jr. was killed by a sniper's bullet while standing on a balcony outside his motel room. Dr. King's life had a tremendous impact on race relations in the United States.
Other more notable quotes by Dr. King are:
"Injustice anywhere is a threat to justice everywhere."
"Darkness cannot drive out darkness; only light can do that. Hate cannot drive out hate; only love can do that."
"The ultimate measure of a man is not where he stands in moments of comfort and convenience, but where he stands at times of challenge and controversy."
"True peace is not merely the absence of tension; it is the presence of justice."
"Our lives begin to end the day we become silent about things that matter."
Resources to learn more about Dr. Martin Luther King Jr.'s life and legacy.
https://www.history.com/topics/black-history/martin-luther-king-jr
https://www.nobelprize.org/prizes/peace/1964/king/biographical/
Source: History.com