Accelerate Your Career with a Master's Degree in Cybersecurity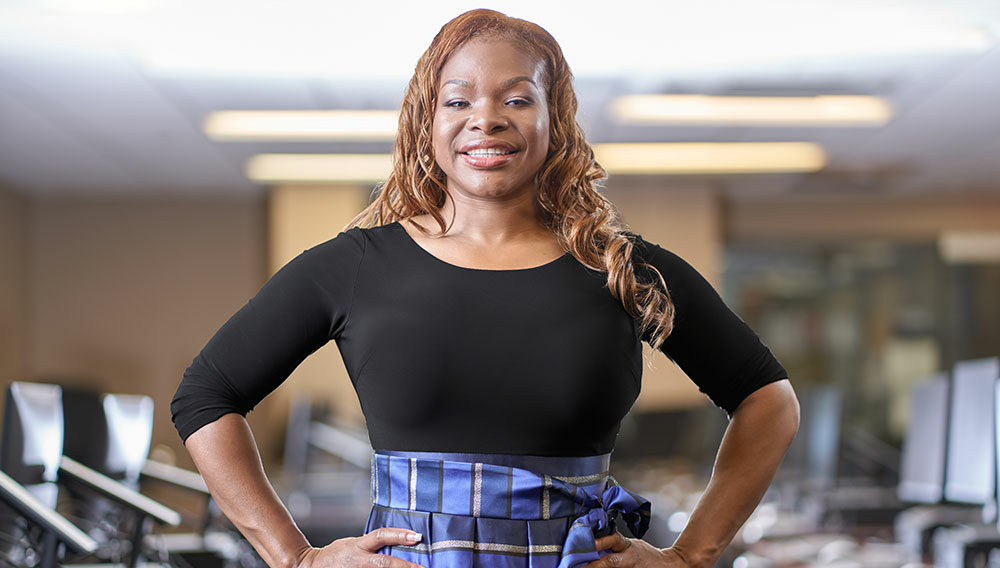 Cybersecurity ranks among the fastest-growing professions in the country. Demand remains high for those with the skills to combat the daily cyberattacks on digitized information systems operated by financial companies, retail outlets, health care providers, insurers, and government agencies, among others.
Earning a master's degree in cybersecurity prepares graduates to take management roles in this critical profession. Professionals leave the program armed with the skills and knowledge needed to prevent, identify, counter, and recover from cyberattacks.
The MS in Cybersecurity from Excelsior College produces graduates ready to become cybersecurity leaders. Both the National Security Agency (NSA) and the Department of Homeland Security (DHS) have designated Excelsior College as a National Center of Academic Excellence in Cyber Defense Education.
The  National Cybersecurity Institute at Excelsior College is dedicated to helping governments, industry, military, and educators meet challenges in cybersecurity policy, technology, and education.
What You'll Learn in Excelsior's Master's Degree in Cybersecurity Program
New cyber threats appear every day. Cybersecurity professionals focus on making digital systems safe from such attacks and protecting valuable information. They accomplish this by applying effective information management and risk management techniques. Excelsior's master's degree in cybersecurity program focuses on teaching students those techniques. Graduate students also learn to:
Conduct risk assessments of current systems and of proposed new systems.
Identify the best sources for cybersecurity issues, threats, and recovery.
Prepare for leadership positions by learning professional, ethical, and social responsibilities, including the effect of culture, diversity, and interpersonal relations.
Communicate technical information in formal reports, documentation, and oral presentations to users and information technology professionals.
At the management level, cybersecurity professionals also typically act as the bridge between IT and the executive offices. They must develop the skills to create reports and make presentations that make complex cybersecurity issues understandable, even for those without a background in technology.
The Excelsior College MS in Cybersecurity
According to a Georgetown Center on Education and the Workforce study, people with a master's degree can make $400,000 more over a lifetime than those with a bachelor's degree. According to the U.S. Bureau of Labor Statistics, jobs in the cybersecurity profession are expected to grow 31 percent by 2029, and median annual pay in the profession reached $99,730 in May 2019.
All this makes cybersecurity an attractive profession for those with the skills and interest in working in technology. The MS in Cybersecurity from Excelsior College makes earning a graduate degree more accessible than ever, with students able to schedule schoolwork around their professional and personal schedules.
The curriculum focuses on:
Data communication
Ethics, legal, and compliance issues
Operational process
Ethical hacking
Software security
Project management
Risk management
Technologies that secure and defend an organization's cyber assets
Students choose between either a general concentration or an information assurance concentration. Regardless of concentration, all students learn to apply cybersecurity knowledge in the workplace and understand the implications of legal issues related to cybersecurity. The cybersecurity master's is applicable for those who work for a government agency, nonprofit organization, or private sector business.
No GMAT or GRE is required to enter the program, and students can transfer 15 credit hours from an accredited institution.
Katharin Rice-Gillis, who earned a Master of Science in Cybersecurity in 2015, said that Excelsior College "bridges the gap of the ever-evolving cybersecurity field with the shortage of skilled professionals by offering challenging academics, coupled with educators who are the very best in their field of study…every instructor I had was the perfect instructor for that course. They knew their stuff, they were passionate, [and] they interacted with all of their students." Get to know the Excelsior College Cybersecurity faculty director.