Meet Our Advisors: Allison Konderwich – Academic Advisor in the Office of Student Success Services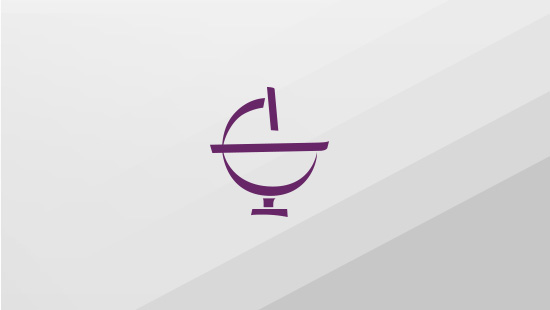 The advisors are the main point of encouragement and support for our students.  Many advisors develop a long relationship that helps the students with whom they work through the inevitable ups and the downs of life and study.  In this article, Excelsior met with Allison Konderwich, from the Office of Student Success Services, to find out more about one of the unsung heroes who daily help give our Excelsior students the support and guidance that they need.
Excelsior: Can you tell us a little more about yourself: interests, home, favorite teams, etc?
Konderwich: I live in Albany, NY with my husband, Mike, who works in IT.  When I'm not working, you can usually find me running.  I have been a runner for as long as I can remember, thanks to my parents!  I've run 16 marathons, but nothing beats the Boston Marathon.  My husband is also an endurance athlete, and there is a great community of runners and cyclists in the Capital Region, so it's become a big part of my social life, too.   I'm incredibly competitive and goal-driven, so it's fun to see how far I can push myself in my training.  I also rely on running as an outlet for stress, so it helps to keep me balanced.  We are big New England Patriots fans, so you'll find us cheering in front of a TV, or occasionally at Gillette Stadium during football season.  I love Celine Dion and Hamilton (the musical), and love spending time with family and friends.
Excelsior: What is your role at Excelsior College and can you describe a typical day?
Konderwich: We are in the process of transitioning into our new centralized student services unit- the Office of Student Success Services, or O3S.  Up until now, I've been an academic advisor for students in our technology degree programs.  That position has involved both academic evaluation and academic advising, which are both incredibly involved.  In centralizing, evaluators can focus on the evaluation piece, and advisors can focus on the advising piece, which will truly allow each person to develop in their position.  I am looking forward to moving into my academic evaluation position, where my day will be centered around the evaluation of academic credit- reviewing and classifying transfer credit, completing initial evaluations, and updating student files.   Evaluators must be especially well versed in Excelsior College policy, degree curriculums, and course classification, especially as it relates to their specialization.   Beyond that, Evaluators represent the unit on committees, take on special projects, and collaborate with many other colleagues in O3S and other units in the College.
Excelsior: What excites you most about your role at Excelsior?
Konderwich: I really enjoy the problem-solving piece of my job!  Each student presents a unique case, and as an evaluator, I can review any transfer credit, consider the program of choice, take academic policies and procedures into account, and produce the best possible academic evaluation.  Every day I see something different, so it keeps my job very exciting!
Excelsior: What is the best piece of advice that you would give a student to make a success of their studies?
Konderwich: Take some time thinking about how much time you have, and what you can realistically take on in each term.   Excelsior students are driven and committed, and sometimes we focus on the end goal and don't other obligations or life stressors into account, which can make for some challenging terms.  The main objective should be to be successful in each class, and if that means sometimes only take one course per term, then it is important to consider that.
I also recommend becoming familiar with the different resources that Excelsior College offers, and making the most of them!  If you haven't yet, check out the Library and Career Center.  We have excellent Student Success Coaches to provide additional support if needed.  Our Faculty Program Directors across the different schools offer webinars and other ways to connect with and support students in their areas.  This just scratches the surface!  At Excelsior College, are all committed to the student, and we have the same resources and tools that most traditional brick and mortar schools offer- just ask and we'll lead you to them!
Excelsior: Who is the one person, whether in business or from history, who most inspires you and why?
Konderwich: I'm inspired by Hillary Rodham Clinton, the first woman to earn a major party's nomination for president of the United States.  She is brilliant, she is strong, and she stands up for what she believes in.  As a young woman, I am inspired by her tenacity.
Excelsior: What is the most memorable thing that you have ever done? And what made it so memorable?
Konderwich: I would have to say the most memorable day of my life thus far is my wedding day!  Marrying my husband, and sharing the day with so many of my friends and family was incredibly special.  In the busy world that we live in, it's hard to get everyone together in one place, so I will always treasure that day.  Beyond that, breaking 3 hours in the Boston Marathon was special.  I will never forget running down Boylston Street to my first sub 3-hour marathon!