Moving Toward Distributed Workforces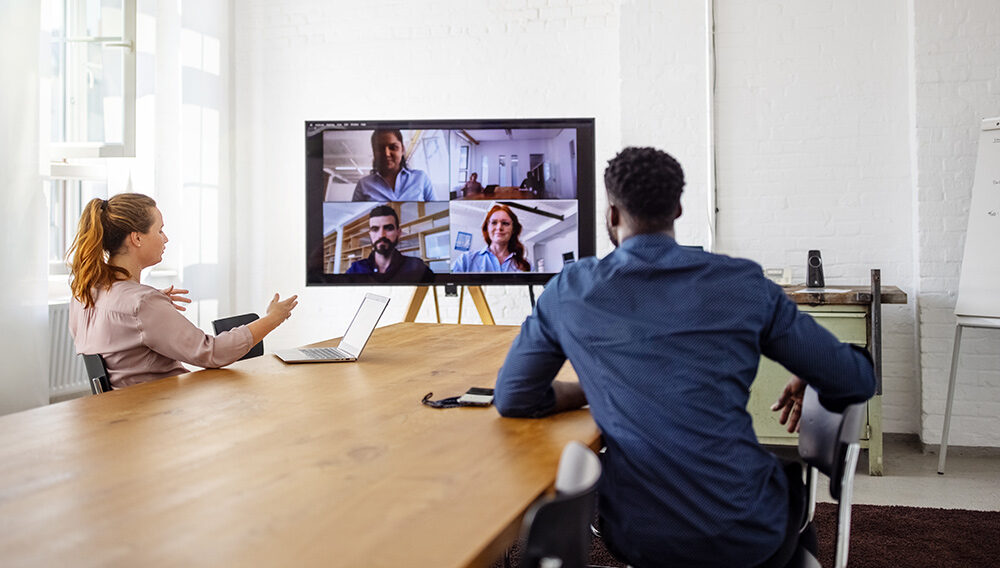 In March 2020, when a national emergency was declared in the U.S. due to the global COVID-19 pandemic, stay-at-home orders across the country forced organizations to decide whether to shut down or pivot to distributed working arrangements.
The pandemic created a particularly challenging situation for organizations that either were not designed or prepared for the major change.  For the last 50 years, organizations have been experimenting with different workforce models with a variety of names—telework, telecommuting, work from home, remote work, virtual work, and now distributed workforces. These all reference work that does not take place within a singular office space. However, there are distinctions in the scope, roles, protocols, and technologies involved. Leaders need to understand these distinctions, as they have implications for how to best lead individuals and teams. Distributed workforces, in particular, are becoming increasingly prevalent and require more than just new skills; they require a new mindset for employees and leaders alike.
Telework and telecommuting were early references to working remotely with communication via telephone. Telework originally was designed to reduce real estate costs. However, it also created new options to support employees needing accommodation or additional flexibility with work arrangements.  Employees may have been assigned to an office location but worked temporarily or sporadically off-site.  When teams needed to collaborate, it either necessitated planning travel for in-person sessions or left employees in the relative isolation of telephone conference lines. Telework and telecommuting are terms that are rarely used anymore, as they pre-date the internet. The more common terms today are virtual and remote work. The rise of 21st-century technologies enabled organizations to stay connected in real-time with off-site employees. More importantly, technological advancements have allowed employees to collaborate in real-time via video conferencing, shared drives, and applications for collaborations.
Remote or virtual employees may or may not be part of distributed workforces, however. The distinctions are in the permanence of the working arrangement and the degree of collaboration involved. A distributed workforce is designed to be geographically dispersed and intended to collaborate with one another. During the pandemic, for example, some organizations worked remotely when it was deemed safest to do so and are now calling employees back to the office. This was an example of remote work. Distributed workforce arrangements intentionally build the systems and processes to support them as a long-term strategy, such as organizations that have done away with office locations entirely or those now operating in hybrid models. These often include multiple hubs in different locations along with employees permanently working from home.
The global pandemic did not create distributed workforces, but it arguably accelerated the move toward them. The dramatic shifts in workforce structure require that leaders understand how to manage the complexities of distributed workforces. For example, distributed teams benefit from working guidelines, but may need greater flexibility to navigate time zones, cultures, and technologies. Leadership, therefore, needs to be more flexible, responsive to diversity, adept with a variety of technologies, and more dynamic to motivate and influence from a distance. Distributed work has tremendous benefits to organizations and individuals, including cost savings, flexibility, innovation, and the ability to recruit talent from anywhere in the world. However, it does require leadership development for those who influence and manage others in this framework.
Excelsior College is pleased to offer the new Graduate Certificate in Distributed Workforce Management. The certificate is comprised of three courses: Organizational Behavior, Virtual Team Management, and Virtual Training and Development. It is ideal for those who either are new to leading teams in a distributed workforce or need to enhance their current skillset to better engage and influence employees in this framework.