NSF Grant Success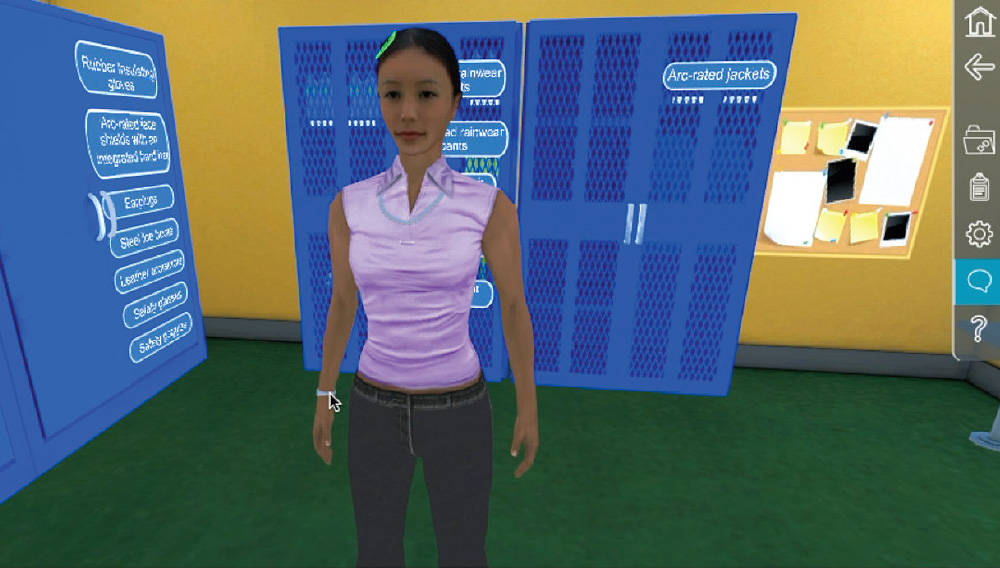 Simulation courses prepare students for a technology career
In 2017, the National Science Foundation (NSF) awarded Excelsior College $864,000 in grant funding to develop simulations to teach and assess key workplace skills among associate degree technology students. Excelsior partnered with Polk State College in Florida to develop simulations to teach and then assess key skills in power generation and advanced manufacturing to improve the pipeline of technicians into key economic sectors. This was the first NSF grant awarded to Excelsior.
According to Forbes, as of August 2019, there were 7.6 million unfilled skilled labor jobs in the United States. The demand for certain trades, including electrical work, continues to grow. "Educational simulations have the capacity to prepare students, regardless of their proximity to campus, for careers in skilled industry," says Michael Johnson, who was the associate dean of technology at Excelsior College when the grant was awarded and became its principal investigator. "For the first time, students in online programs will have the opportunity to earn industry certification."
The simulations were incorporated into three associate degree-level courses within the Nuclear/Power Plant, Electronic/Instrumentation, and Electromechanical concentrations: TECH 180 Personal Protection Equipment for Electrical Work, TECH 185 Blueprint Ready, and TECH 240 Job Tasks and Troubleshooting. Incorporating simulations into these courses closes current gaps in teaching and assessing safety, blueprint reading, and the use of tools and equipment – hands-on skills until now taught only in a laboratory setting.
"Educational simulations have the capacity to prepare students, regardless of their proximity to campus…"
–Michael Johnson
In the Personal Protection Equipment (PPE) course, 3D simulation scenarios assist students in understanding PPE identification and selection for electrical and manufacturing work. Students apply hazardous awareness to assess the environmental conditions, and adopt safety procedures and tools to identify and select PPE for performing electrical and manufacturing work. "It [the course] prepares the student for most of the safety aspects that are involved in the industry," says Randy Holt, the course's instructor.
The Blueprint Reading course ensures students gain knowledge of blueprint components, facility floor plan diagrams, and blueprint reading; select the appropriate blueprint, and identify facility diagrams based on the failing component. Through simulation, the Blueprint Reading course also prepares students to read the blueprint for lockout/tagout, use lockout/tagout practices, and apply and verify lockout/tagout.
In Job Task and Troubleshooting simulations, students perform hazard analysis, read blueprints, inspect work areas, select LO/TO equipment, troubleshoot, and repair electrical equipment.
Students have responded positively to the simulations; many users have found the experiences motivating for learning content and would take another simulation course. Many users also reported that the simulations were more effective in learning the course content.
Successfully completing these courses allows students to move into the TECH 260 Energy Industry Fundamentals course. Students can then pursue final assessment on their own with the Center for Electrical Workforce Development (CEWD). Earning a credential with CEWD ensures potential workers gain an understanding of the energy industry as a prerequisite to occupation-specific training. It also ensures they gain an understanding of the careers available in the energy industry as well as of the education and training needed to enter and advance in those careers.
"This innovative use of simulation technology is expanding the possibilities for students preparing for new careers by taking fully online programs," says Johnson.