Why a Nuclear Engineering Degree is Perfect for Navy Veterans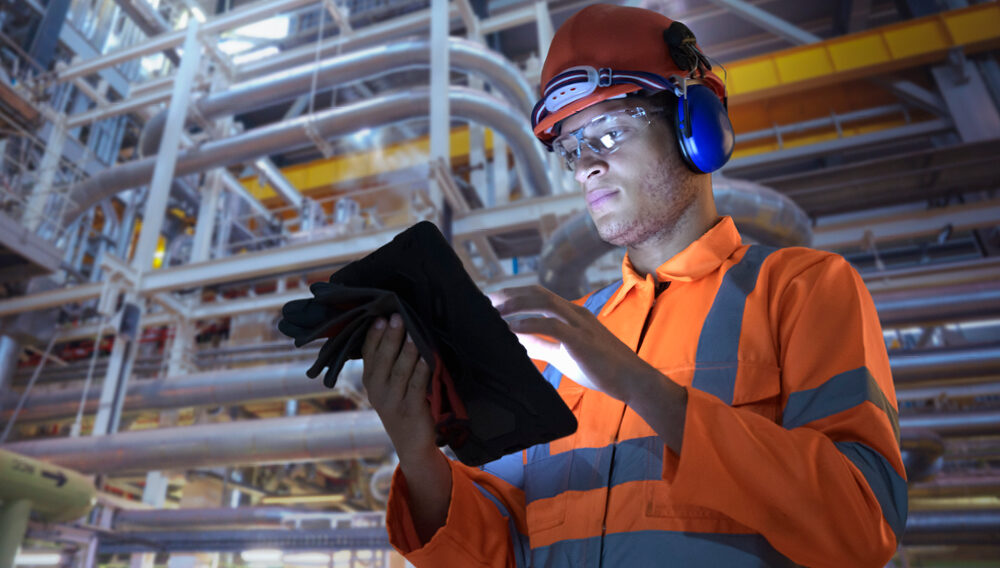 When Jeffery Hoffman retired after 26 years in the U.S. Navy, he wanted to stay in the same job he had at the Naval Nuclear Laboratory in New York and earn a college degree.
Hoffman cleared the first hurdle by keeping his engineering technologist job at the lab in a civilian role. He cleared the second by earning a Bachelor of Science in Nuclear Engineering Technology online from Excelsior College.
Hoffman found the skills he learned in the Navy served him well when he made the leap from military service to the private sector. His story is an example of why a nuclear engineering technology degree is a perfect fit for Navy veterans.
Why Earn a Nuclear Engineering Technology Degree?
The U.S. Navy is a world leader in the use of nuclear power, and nuclear power is entwined with jobs throughout the service. Like Hoffman, some people work at testing and training labs. Others work with weapon systems, power plants, aircraft carriers, and nuclear-powered submarines.
The skills learned in those jobs make Navy veterans perfect candidates for a nuclear engineering technology degree program. Many find their service experience helps them earn their degree much faster.
Yet another reason to earn a degree is the high salary potential for people skilled in nuclear energy. Nuclear engineers made $125,130 in May 2020, federal data shows.
Advantages for Veterans at Excelsior College
The skills Navy veterans have learned can translate into college credit. At Excelsior College, many veterans transfer more than half the credits they need toward earning a degree. For the BS in Nuclear Engineering Technology, they can transfer 81 of the 124 required credits.
The college offers credit for both educational and military experience. Some sources of credit include:
Navy enlisted certifications
Navy enlisted classifications
Navy enlisted rating
Navy limited duty officer rating
Navy warrant officer rating
Military Service School courses
Defense Language Institute courses
DLPT exams
Excelsior College's Veterans Center also supports former servicemembers with information on making the transition to the workforce, health and wellness, funding for school, and more. In addition, Excelsior College offers scholarships for veterans. For example, Hoffman received funds from a scholarship program designed for veterans living in New York.
What You Learn in a BS Program
The BS in Nuclear Engineering Technology prepares students for technical careers in nuclear power. The program maps to those who have worked in the field, including those who served in the Navy.
Topics covered in the 100-percent online degree program include health physics, chemistry, quality assurance, reactor operations, instrumentation, and control. Students can choose between two concentrations: nuclear cybersecurity or nuclear leadership. A third option lets students design their studies to match their career goals.
The program includes courses in the humanities, social sciences, natural sciences, and math. Courses that apply to the major include:
Introduction to Computers
Health Physics and Radiation Protection
Radiation Measurement Lab
Atomic and Nuclear Physics
Thermodynamics
Heat Transfer and Fluid Mechanics
Electrical Theory
Power Plant Components
Project Management
Fundamentals of Reactor Safety
Material Science
Reactor Core Fundamentals
Plant Systems Overview
Integrated Technology Assessment (capstone course)
Those who choose the nuclear cybersecurity path study topics that include computer security, cybersecurity defense in the nuclear industry, business continuity, and information literacy. They also study cybersecurity investigations involving the nuclear industry.
Those who choose the nuclear leadership path study organizational behavior, business leadership, leading change, leadership communications, and risk management.
Students leave the program ready to work in jobs where they apply their skills and knowledge to identify and solve nuclear engineering technology problems. For Navy veterans with experience in the field, the BS in Nuclear Engineering Technology is a degree that will help them easily make the shift from military service to the civilian workforce.