Accelerate Your Career with an MBA Degree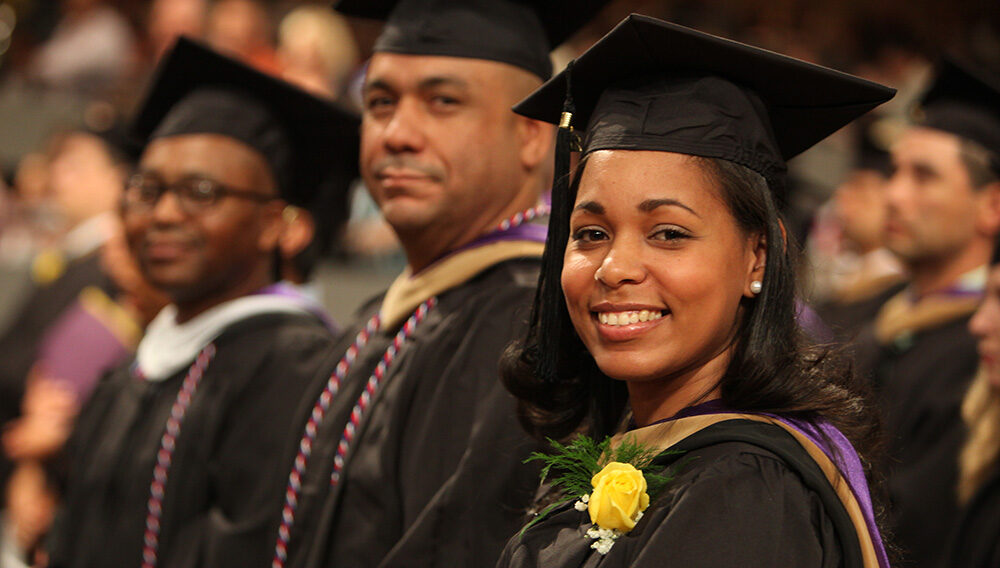 A Master of Business Administration degree remains the gold standard for aspiring business leaders. An online MBA program makes it possible for working professionals to earn an MBA while maintaining their job. Graduates leave the program with the skills they need to become managers in their current profession or pivot into new ones.
Those who earn an MBA stand a better chance of career advancement and higher salary. According to PayScale, MBA graduates earn an average of $89,382. Some of the top jobs include financial analyst, marketing manager, and chief financial officer.
Earning an online MBA prepares professionals for top spots at their organization. In fact, nearly 40 percent of Fortune 500 CEOs have an MBA degree on their resume. It's a ticket to C-suite offices, as well as great training for future entrepreneurs.
What Students Learn in an MBA Program
An MBA program focuses on multiple aspects of business, including finance, accounting, marketing, organizational behavior, economics, management, and business ethics. In addition to building skills in these areas, an MBA program also helps students hone their ability to digest and analyze large amounts of information, make smart choices that solve business challenges and develop the best business strategies.
MBA students learn how to foster positive company culture and resolve conflicts and communicate to diverse audiences. They also develop the skills needed to apply business analysis to solve problems and make strategic decisions.
Graduates polish their leadership skills and gain insight into the ethical obligations and social responsibility of organizational leadership. They understand how decisions made by business leaders benefit the economy and the community.
Importantly, MBA students learn how to guide an organization when the business climate and economy are far from ideal. They learn to navigate economic uncertainty by using research and management theories to develop strategic profit plans.
What Excelsior College Offers MBA Students
The Excelsior College MBA degree program offers students a flexible, online program they can attend from anywhere they live. It's designed specifically for working professionals who want to become managers in business, government, or nonprofit organizations. Typical job titles for MBA graduates include:
Chief executive officer
Chief financial officer
Vice president of human resources
Chief information officer
Director of digital marketing
Excelsior College offers concentrations in accounting, health care management, human resource management, and leadership. No GMAT is required to enter the program, and students can transfer up to 24 credits from other accredited MBA degree programs.
Rosa Pena-Roberts, who graduated from the Excelsior College MBA program in 2014, said the experience changed her life in many ways.
"At the personal level, I feel that I have been able to accomplish a milestone, something that I can share with others and be an inspiration for others," she said. "On the professional level, I have positioned myself where I can say to an employer, these are my skills, this is what I bring to my position, and now I'm in that position because of that degree."