Q&A with Gary McClain
About Gary McClain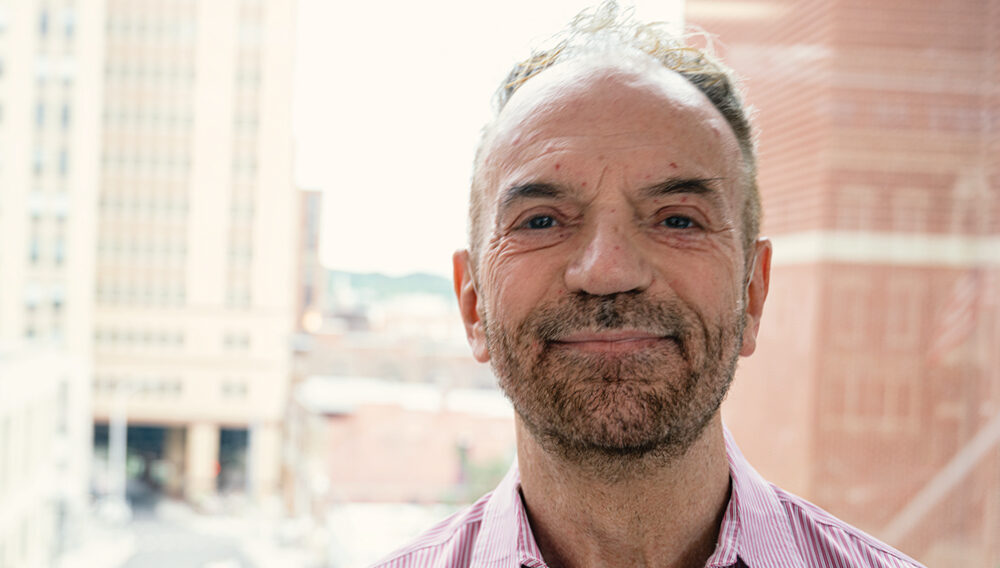 Gary McClain is an adjunct instructor with Excelsior University and a therapist who maintains the website www.JustGotDiagnosed.com, which provides information for patients and caregivers facing chronic and catastrophic illness. McClain works specifically with patients to help them understand and cope with their emotions.
McClain completed graduate work in clinical psychology and education and earned a PhD from the University of Michigan. He has spoken on topics such as dealing with medical diagnoses, being one's own advocate, communication between patients and caregivers, and more. He conducts training for community agencies and works with employee assistance companies to provide workshops and counseling in the workplace. He has authored and co-authored many books and has several published articles.
McClain teaches health care courses with Excelsior University, including HSC 316 Mind, Body, and Health; HSC 375 Health and Wellness; HSC 470 Healthcare Management Capstone; HSC 510 Health Care Policy, Politics, and Power; HSC 516 Communication Strategy for Health Care Leader; and HSC 698 MS in Health Care Administration Capstone.
We asked McClain about his career, his courses, and what he brings to Excelsior students through the courses he teaches. Check out his answers below.
Q&A with Gary McClain
Q: Can you describe your background?
A: I am a mental health professional currently. I am a therapist and I work with clients with chronic conditions, and I also work in the employee assistance environment. Many years ago, I worked on drug abuse and when I finished my PhD, I thought maybe I'd like to work in business. So, I took a little break—which lasted 20 years—and worked in marketing, and I did qualitative research…I just decided to go back into mental health back in 2002 and got my license in New York in 2005.
Q: What is the appeal of mental health?
A: I just really like helping people. When I was working in business, I did some interesting things and I enjoyed the work that I did, but I really missed helping people. And when I started doing qualitative research focus groups, I worked in mostly health-related [areas]; I worked for some pharma companies and a couple of cancer centers. What I was finding was that I would do focus groups or interviews and people would hang out afterwards and they would say "thank you for talking to me about my emotions."
Q: Why do you enjoy teaching?
A: I feel by teaching I really touch peoples' lives as well, and I love teaching. I just love it. I love being a counselor/therapist, and I really love teaching as well.
Q: How did you start teaching with Excelsior?
A: They brought me in to develop a health education kind of course and then they started letting me teach…and then they started asking me to teach some other courses, and I just kind of gradually got integrated with Excelsior and it has been a great experience.
Q: What do you like about teaching the courses at Excelsior?
A: I like interacting with students. I love it when they email me, and I like being upbeat and friendly.
I like the discussions and so I feel that I have a real opportunity to bring my own personality into it as well. I have opportunities to talk about my work and things [that] are important to me, things that I'm seeing as a health professional. I like to think that I'm helping to raise awareness beyond general health issues—really raise awareness around mental health issues as well.
Q: What do you think students gain from taking your courses?
A: I think students working in health are coming out of our courses in general—but certainly my courses—more aware of mental health and the importance of looking at mental health issues…I think they're hopefully leaving more sensitive to their coworkers' mental health issues, hopefully more aware of the importance of empathy and showing kindness and compassion to each other…I hope they're recognizing that role of really watching out for each other's mental health—our patients, our coworkers, our employees—really watching out for mental health and being aware that mental health can be an issue.