Q&A with Stephanie Yackel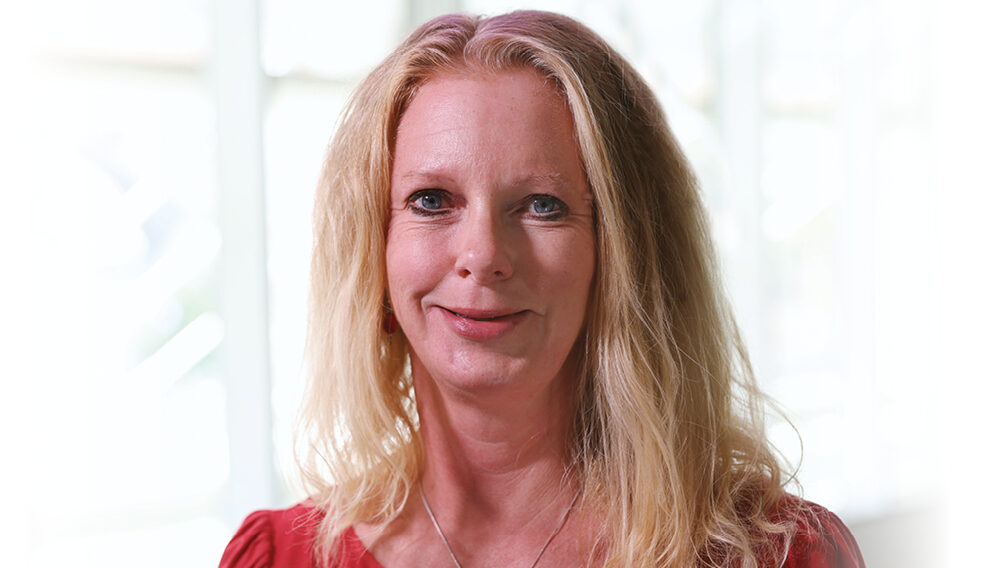 About Stephanie Yackel
Stephanie Yackel is a faculty program director with Excelsior University's bachelor's and master's in nursing programs. She has been with Excelsior since September 2020.
Yackel brings 10 years of experience in higher education to her role at Excelsior. She earned bachelor's and master's degrees in nursing from Bethel University and her doctorate in educational leadership from American Sentinel University. Prior to working with Excelsior, she was a dean of nursing, overseeing LPN, associate degree, and bachelor's degree programs, at Rasmussen University. Clinically, she specialized in oncology and worked in post-surgical nursing.
We asked Yackel about her career, her work in curriculum development, and how she thinks students will benefit from Excelsior's bachelor's and master's in nursing programs. Check out her answers below.
Q&A with Stephanie Yackel
Q: Can you tell us a little about your background?
A: I started off in nursing by achieving my bachelor's degree, and I started in a post-surgical unit at a hospital. Then the majority of my career was as a RN in oncology. Then I achieved my master's degree, and after that, I was recruited to be a full-time faculty member at a university. I did that for about a year, and I was recruited at that university to then move into the dean of nursing position.
Q: How did you come to Excelsior?
A: I decided that I wanted a new area and to try something a little bit different. I had been in my position for almost 11 years, and I wanted to just see what other options were out there. I came across Excelsior, and I really liked the job description. As far as the faculty program director [position] is concerned, a lot of it overlapped with my dean of nursing position. However, it also was a different avenue. A lot of it focused on curriculum development, which I had done in the past. This [role] was much more into that versus overseeing the students and all the issues and concerns that they dealt with. So this role was focusing more on the curriculum development part and the faculty.
Q: Can you tell us about your work in curriculum development?
A: Curriculum development is a team. We work with subject matter experts in the area of the course that we're developing. As the faculty program director, I oversee the subject matter expert, who we call SME, and then we also work with a design team to put all the thoughts and ideas into the course and make it look nice and interactive for our students. We really want to ensure that when we're developing the courses, the students are achieving the student learning outcomes within that course. So, we will create assignments, discussion posts, scaffold assignments. As a faculty program director, I oversee that the vision is coming together to meet the needs of the students and to ensure they're achieving those outcomes.
Q: What do you want students to get out of the bachelor's and master's in nursing programs?
A: The bachelor's is elevating them, such as from an LPN. Many facilities, particularly hospitals, are requiring a bachelor's degree. The bachelor's is putting them on that springboard to get to where they need to be within their current job or potentially new job. Excelsior prepares that graduate to be a critical thinker on the floor and also in leadership. Students then have the ability to move on, if they choose to do so, with the master's program. A master's creates the framework for no matter what area that they're looking at, whether it be informatics, education, or leadership, and it creates leaders in education, leaders in informatics, and leaders in management. So, it's more focused on that leadership platform.
Q: What does Excelsior receiving university status mean to you? What do you think it means for our students?
A: University status does elevate the college. It does show that [elevation] through our accreditation, through our processes, through surveys, and through showing how students make it through the courses. We're meeting the needs of the accrediting bodies and of the community. So that status does rise us above and does put us into the same sort of bucket as other universities. It also allows us to continue to potentially create new programs, such as maybe doctoral programs in the future or other programs along that line.