Top 6 Things to Know About Financial Aid
How Financial Aid Can Help You Go Back to School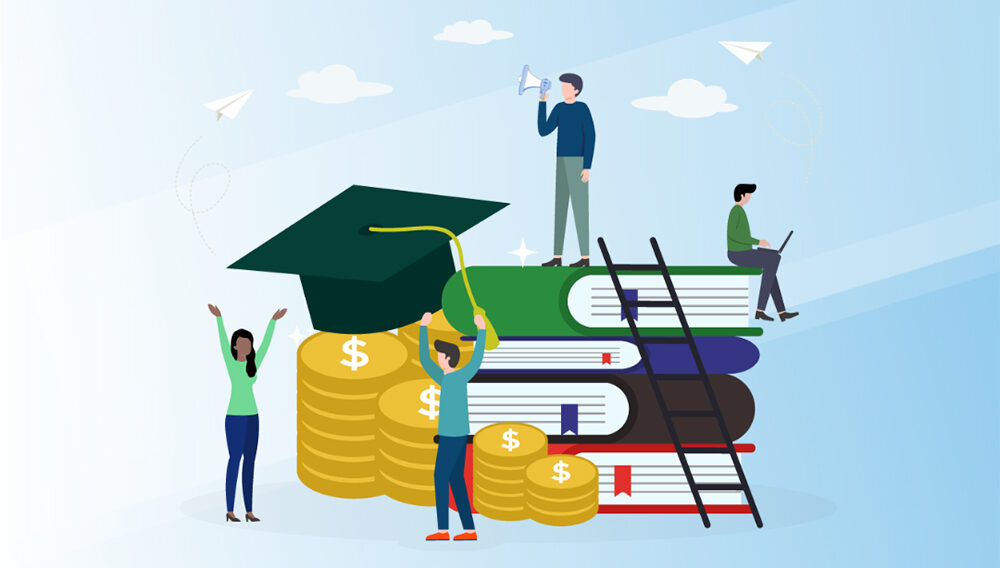 Going back to school can be an exciting time—especially if you haven't been to school in many years and are attending online. However, one thing about going back to school that can be a bit frustrating or difficult is determining how you will pay for it. If you don't acquire the appropriate financial aid, it can mean a lot of money coming out of your pocket.
But don't worry. We have helpful tips for securing financial aid so that you get the most out of your education and less out of your wallet. Here's advice from Excelsior University's Student Financial Services on obtaining financing for school:
Tips for Accessing Financial Aid
Tip #1: Do Your Research
Check the federal government and private sector for various scholarship opportunities, and check places like Scholarships.com to see what you may qualify for. Importantly, check the institution you are attending to see what financial aid it offers. Excelsior University encourages enrolled undergraduate and graduate students to fill out the Free Application for Federal Student Aid (FAFSA), which helps to determine eligibility for federal financial aid, New York state financial aid, and Excelsior University scholarships, and reminds students to seek private loans and grants, and other types of scholarships.
Tip #2: Get to Know Your Institution's Financial Aid Department
Don't forget to reach out to your university's or college's financial aid department because they will be able to help answer any questions you have about the process. Excelsior's Student Financial Services Office can help you apply for financial aid and reapply for financial aid when and if needed.
Tip #3: Be Aware of the Different Types of Aid
There are many types of financial aid that you can apply for to help you get through school. Excelsior's financial services staff explains several types that Excelsior offers. One is the federal Pell Grant, which is awarded based on a student's Expected Family Contribution (EFC), which is calculated by the FAFSA; second, the FSEOG, or Federal Supplemental Education Opportunity Grant, is available to students who demonstrate the greatest financial need. Third, federal student loans, either subsidized (do not accrue interest) or unsubsidized (accrue interest), apply to undergraduate students who are enrolled in at least a half-time status and to graduate students enrolled in a minimum of three credit hours in a trimester. Graduate students are only eligible for unsubsidized loans and are considered as long as they are at half-time status.
Tip #4: Be Aware of the Financial Aid Process
In addition to applying early for your FAFSA, you should be aware of other steps you must take to be sure you receive all the financial aid you deserve. After submitting your FAFSA, be sure to obtain course approval from your advisor. You can usually do this in advance; Excelsior's Student Financial Services staff suggest applying for financial aid a trimester ahead to make sure you don't have to worry about getting approvals. Next, log in to your personal account with your institution, like at MyExcelsior, to accept your financial aid package. If you intend to change the number of courses you're registered for, you must fill out a student status change form so the financial aid office can adjust the amount of your financial aid for the desired trimester. At Excelsior, you can find the student status change form on your MyExcelsior account.
Tip #5: Know Payment Plans
Payment is usually required by your institution at course registration, so if you haven't submitted or been accepted for financial aid, you may have to set up a course payment plan and pay out of pocket. Excelsior University offers payment plan options if you don't have enough financial aid to cover your courses. You must owe more than $200 and must select the appropriate payment plan according to your start date.
Tip #6: Keep an Eye on Your Email
Many of the types of financial aid you apply for will require an email to keep in contact with you. At Excelsior University, for instance, students should always check their email/ Message Center frequently during the financial aid process as requests from Student Financial Services will be sent to either of these locations.
Going back to school can be scary, but the financial aid process doesn't have to be. If you follow the above tips that Excelsior's Student Financial Services has outlined, you will be well on your way to having a rewarding, and less financially stressful, educational career.