Teaching a New Generation of Medical Assistants
Wendy Craven Earns a Degree Through AAMA's Partnership with Excelsior and Moves on to a Teaching Career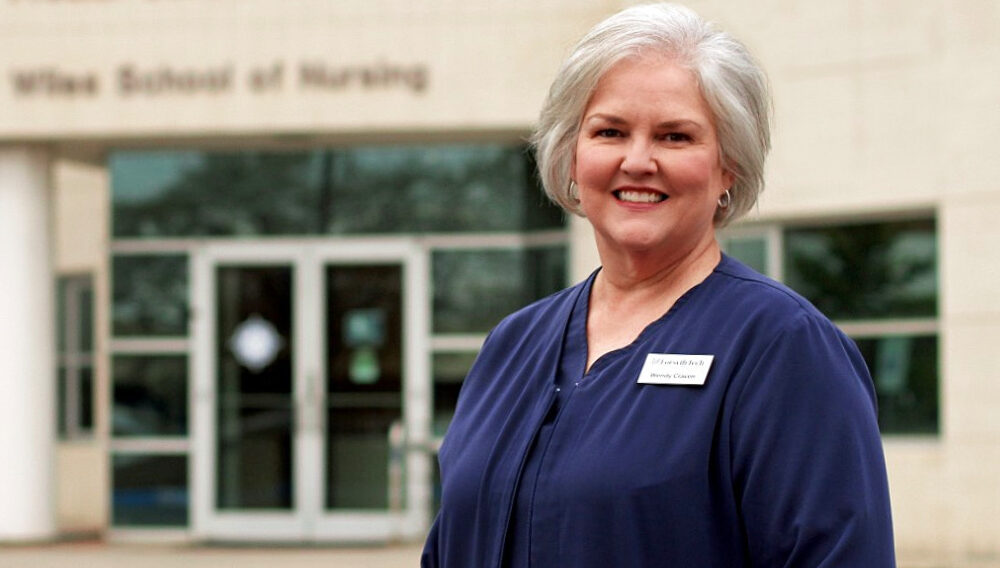 Thanks to Excelsior University's partnership with the American Association of Medical Assistants (AAMA), Wendy Craven, of Winston Salem, North Carolina, earned a Bachelor of Science in Health Sciences, an accomplishment that enables her to continue her medical assisting career. With this degree, she is also able to give back to the next generation of medical assistants as they come through the doors of the community college where she works.
Craven's original interest was in teaching, but she was dissuaded by the economy of the early 1980s from pursuing that career. A presentation on medical assisting soon gave her a new career to consider. "I knew that I did not want to work in a hospital setting…the presentation explained that career [medical assisting] as a physician office-based career, and administrative parts of it, as well as the clinical and laboratory, appealed to me," she says. Craven earned an associate degree in medical assisting from Wingate College in the 1980s.
Craven has worked in medical assisting for several decades. The best thing about being a medical assistant, she says, is that you build a rapport with your patients in an office setting that you wouldn't normally have in a hospital. "In the physician practice, you're seeing somebody coming in for regular follow-ups over a number of years. If you work in pediatrics, you get the opportunity to watch that child grow. If you work in obstetrics and gynecology, you get to observe that pregnancy through from beginning until the end of term," she says. The world of medical assisting also involves administrative work, including checking patients in and out from their visits, following up on insurance claims, and billing, among other tasks. Craven describes it as a "360-degree" career.
In 2015, Craven had the opportunity to incorporate her interest in teaching into her career. She became an adjunct instructor at Forsyth Technical Community College in Winston Salem, teaching future medical assistants. She was able to transition into a full-time position in 2019, and part of that agreement was to complete her bachelor's degree. Luckily, she heard about Excelsior University (then College). Transferring credit and earning her bachelor's from the school could not have been smoother. "The transition was so easy, not only accepting my very aged credits from Wingate, circa 1983, but also giving some credit for the credential that I have through AAMA—my CMA AAMA credential," says Craven. "And then the adviser that I worked with helped me to pick out courses and kind of move the process along." She earned her degree in November 2021.
Now Craven advises students as they enter the medical assisting program at Forsyth in a role called faculty mentoring. "I always feel like it's my obligation and my privilege to help guide them to where they really want to be," she says. She adds that it is her college's model to give students the appropriate advice for where they need to be. Craven and others help move the students along a pathway that is right for them. She also recommends that students who don't know where to begin try skills assessment tests to see what they might be best at and most capable of. It might not tell them exactly what to do, but it's a good place to start, she says.
Craven has used many examples from her courses at Excelsior in her teachings at Forsyth. She shares her experiences at Excelsior and incorporates some lessons learned from health equity, cultural diversity, and health care courses into her teachings. The most important thing, she says, is she tries to instill the idea of lifelong learning. "I try to give students information…that your education does not have to end here with your diploma or your associate degree," says Craven. "There are a lot of avenues."