What Can I Do With a Psychology Degree?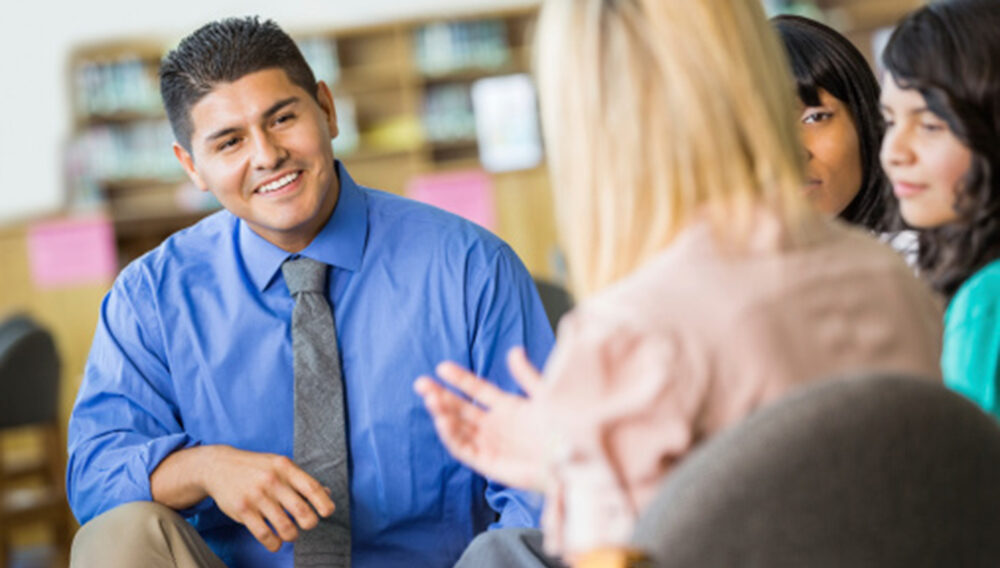 For anyone interested in psychology, a question that quickly arises is: "What can you do with a psychology degree?" The answer if, of course, that an interest in psychology leads to many career paths.
Psychology is a rare degree that gives graduates valuable skills needed in many different careers. Most people associate psychology graduates with careers in counseling, but they are employed in many other fields. Career fields include but are not limited to social work, market research, human resources, teaching, and labor relations. Working as a counselor provides opportunities to work in a variety of settings, including schools and workplaces.
The online Bachelor of Science in Psychology program from Excelsior College prepares graduates for success in any field or organization that benefits from psychology expertise.
Counseling Jobs in Psychology
Students completing their education at the graduate level with a psychology degree have many counseling career options. Among the many examples is working with a nonprofit organization in disadvantaged neighborhoods providing counseling to individuals or groups. Some psychologists also work in schools at all grade levels, while others are employed by businesses, providing direction on structuring a positive work culture. Many psychologists work within the criminal justice system, counseling inmates and others impacted by the system, including crime victims.

While many psychologists work in counseling, which requires earning a master's degree, the American Psychological Association
points out
that because "psychology touches every aspect of our lives," the career opportunities are almost limitless.
Social Worker
Social workers focus on assisting the poor and underserved in getting health care, healthy food, and finding work. It's a demanding but rewarding job. The insight psychologists have into human behavior is extremely valuable in this profession.
Market Research
In marketing, the idea is to influence human behavior, convincing people to buy products or services. Psychologists have insight into what people want in certain areas and, with access to market research data, can help organizations shape marketing strategy.
Human Resources
Whether at a management or specialist level, psychologists in human resources understand both individual and group behavior. As noted by Psychology Today, one of the main duties of a human resources department is to "maintain good performance and behavior" of an organization's employees. Psychology graduates offer expertise in this area.
Organizational Psychology
This includes duties that go beyond counseling employees. A psychologist, for example, might create a questionnaire to determine the best applicant for a job. They might also work with employees in-house and match the right person to the right job in an organization.
Teaching
With a background in psychology, teachers can better understand what drives student behavior. It also provides strategies for how to connect with students and improve student-teacher relations.
Labor Relations
Psychologists can be good negotiators. They understand how people think and why they behave the way they do. That makes them useful in the often intense negotiations between management and employees. They also have insight into how to find compromises that both sides will find acceptable.
Excelsior College BS in Psychology
In the Excelsior College BS in Psychology program, students learn about the biological, social, and cognitive origins of behavior. They receive a broad background in scientific principles and ethical practices.
Core courses in the program include:
Introduction to Psychology
Research Methods
History and Systems
Research and Writing
Students also take intermediate and upper-level courses in:
BiopsychologyLifespan Developmental Psychology
Mind, Body, and Health
Industrial/Organizational Psychology
Abnormal Psychology
Educational Psychology
Graduates emerge able to discuss the key concepts, principles, and themes of psychology, use scientific reasoning to interpret psychology phenomena, apply ethical standards to psychology practices, and apply psychological content and skills to career goals.
A degree in psychology prepares graduates for success in a variety of careers. Whether as the first step toward earning a master's degree and becoming a counselor or to help inform excellence in other disciplines, a bachelor's in psychology allows graduates to put the latest theory and practices of psychology to work in a career field of their interest.