What Can You Do With A Criminal Justice Degree?
Nine Careers to Consider with a Criminal Justice Degree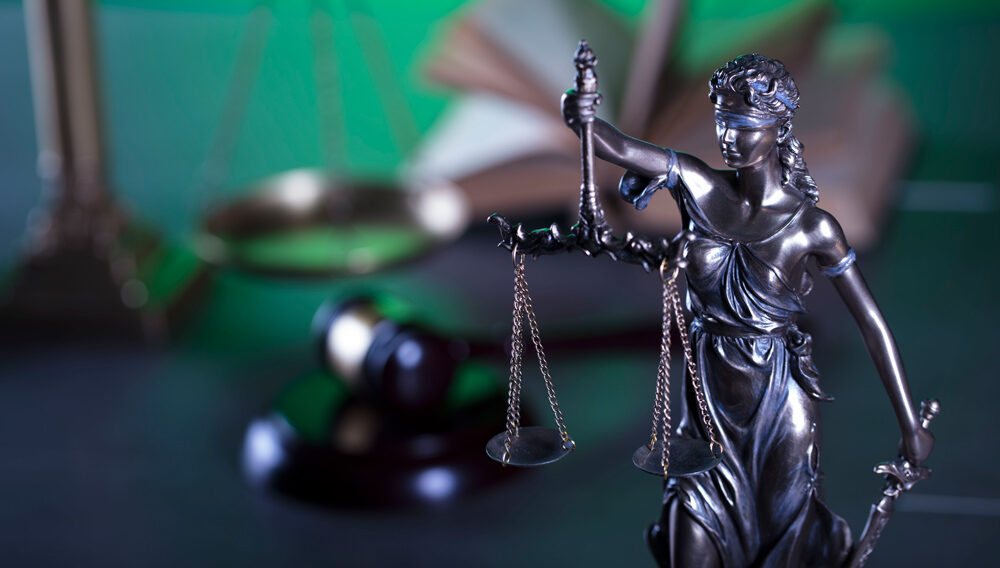 When you were young, you may have been captivated by the criminal justice system. Maybe "cops and robbers" was one of your favorite games or maybe your dreams were to become a superhero. If this sounds like you, then it is time to consider a degree in criminal justice.
Earning a criminal justice degree can lead to successful careers in law, politics, law enforcement, advocacy, and more. Obtaining a degree is no simple task, therefore, it is important to do your research. While some entry-level positions in the criminal justice field do not require higher education, many find it necessary. At Excelsior College, you can earn an associate, bachelor's, or master's degree in criminal justice, as well as degrees in the homeland and national security. Check out the different avenues you can take with a degree in criminal justice and some popular jobs in the field.
Law Enforcement
When people hear the term law enforcement, they may think of policing; however, the field is much wider than that. It includes all levels of enforcing laws in the public and private sectors. Law enforcement jobs can be quite stressful, but most people also find them rewarding.
Police Officer
Police officers cover all law enforcement duties. Police officers must attend a 6-month police academy, and most academies encourage people to have some higher education before applying. While a bachelor's degree is not required, a degree in criminal justice will put you ahead of the game. According to the Bureau of Labor Statistics (BLS), on average, police officers make $65,600 per year.
FBI Agent
FBI agents are highly trained special agents with jurisdiction to investigate federal violations. FBI agents investigate crimes that cross state lines. For any FBI job, you must have at least a bachelor's degree, but you are more likely to get a job with a master's degree. The entry-level salary for an FBI agent is $52,700 per year.
Private Security
Private security includes a range of services including security guards, bodyguards, and loss prevention coordinators. Because private security is so vast, education and salary ranges vary depending on the company and job.
Homeland Security
In the United States, homeland security encompasses all efforts to ensure safety, security, and strength against foreign and domestic threats. This can also include protection against natural and manmade disasters. A bachelor's degree in homeland security will prepare you for a career in this field.
Customs and Border Protection Officer
As a customs and border protection officer, you will secure the border and enforce immigration laws. An officer can make up to $122,700 per year throughout their career.
Federal Air Marshal
A federal air marshal is responsible for protecting all commercial passenger flights from terrorism, drug smuggling, and more. The Transportation Security Administration requires that all federal air marshals have at least a bachelor's degree, preferably in criminal justice. The median salary for a federal air marshal is $67,100.
Forensics and Investigation
Criminologists
A criminologist works with law enforcement to understand criminals and offenders. They also research why people commit certain crimes and ways to see signs of criminal behavior before a crime is committed. An advanced degree is a necessity in a job like this; most recommend a bachelor's and a master's degree in criminal justice or psychology to start. On average, criminologists can make up to $70,000 per year.
Judiciary Services
Court Reporters
Court reporters create word-for-word transcriptions during a court hearing or trial. On average, they earn $61,700 per year. If you want to be a court reporter, an associate degree in criminal justice will help.
Bailiff Officer
Bailiff officers provide protection within the courtroom. They are responsible for keeping law and order throughout a trial or hearing. Bailiffs must have at least a high school diploma, however, some facilities require a bachelor's degree. The average annual salary for a bailiff officer is $45,760.
Social Justice Services
Victim Advocate
A victim advocate is a liaison between a victim and criminal court. They advise the victim on a course of action. At a minimum, you must earn a bachelor's degree in an area such as psychology or criminal justice to become a victim advocate. On average, victim advocates earn $49,500 per year.
Make your childhood dreams a reality and start your degree today.