What Can You Do with a Master's in Criminal Justice?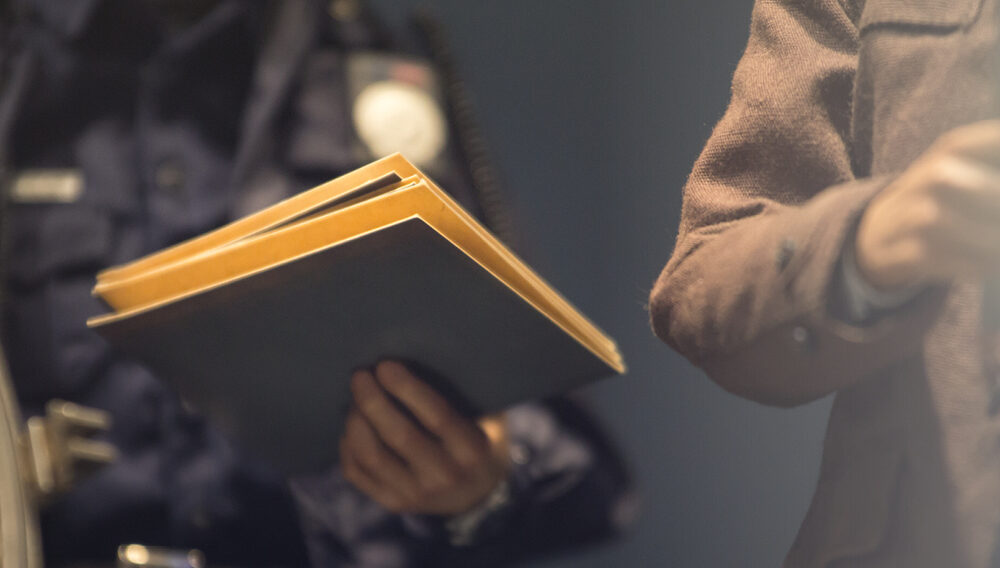 Are you detail-oriented and already working in a criminal justice field? Do you have a passion for true crime shows? Maybe you're a police officer looking for some advancement in your career. If any of these ring true, you may want to look at pursuing a master's in criminal justice.
A master's degree in criminal justice can help you advance in your career, whether that is moving forward in your current position or exploring other roles. With a higher degree, you have more opportunities to advance in the public sector, work for private companies and organizations, or to branch out on your own, such as working as a private investigator.
Let's take a deeper look at a master's in criminal justice and what you can do with this degree.
Why Should I Get a Master's in Criminal Justice?
The criminal world is evolving and so is our need for professionals to address threats. A master's degree prepares people to advance their justice careers and play an important role in defending and supporting their communities. There are other benefits to earning this higher degree, such as:
A master's in criminal justice can help improve your critical thinking skills. The field of criminal justice requires a lot of studying, analyzing, and thinking. A master's degree can help you hone your critical thinking skills so you are better prepared to move up in your career.
A master's in criminal justice can enhance your communication skills. Working with a team is often necessary in criminal justice, so the better you can communicate, the more valuable you can be. A master's degree program is often writing intensive, which gives you practice to hone your written communications skills.
A master's in criminal justice can help you earn more. A Georgetown University study reported that master's degree holders earn up to $17,000 more than people who have only a bachelor's degree. In criminal justice, a higher degree means more money for you.
A master's in criminal justice can help you be competitive. With an advanced degree, you improve your qualifications and are well-prepared to apply for higher-up positions.
It looks like a master's in criminal justice is worth pursuing, but what jobs can you expect to land with this degree?
Jobs You Can Obtain with a Master's in Criminal Justice
Jobs that require a master's in criminal justice are found throughout law enforcement. Some typical jobs include criminal profiler, criminologist, forensic psychologist, and forensic examiner. Here's a closer look at these and other positions:
Forensic psychologist. Forensic psychologists typically work with convicted inmates to assess their mental health status. They also conduct investigations and research studies, and design treatment programs, as well as provide expert witness testimony in court, among other responsibilities.
Criminologist. Simply put, criminologists study crime. They study the causes of crime and make recommendations to support public policy and law enforcement. They often conduct interviews, analyze data, and use statistics and other means of exploration.
Emergency management director. At the state, local, and federal levels, an emergency management director creates emergency plans for the public's safety. This also includes coordinating and amending plans as necessary.
DEA agent. DEA agents enforce drug laws, investigate drug-related crimes, and work to prevent the distribution of illegal drugs.
Attorney general investigator. An attorney general investigator investigates criminal activity and collects evidence for attorneys to use to prosecute suspected criminals. They also conduct interviews, coordinate investigations, carry out research, and compile documents and reports to use in court.
Probation officer. A probation officer is in charge of making sure individuals recently released from prison or jail do not commit any additional crimes.
Cybercrime investigator. A cybercrime investigator works to identify individuals who use online databases and websites to commit crimes. These investigators may explore the hard drives of confiscated computers to recover data and files.
With a master's degree in criminal justice, you can be well-positioned to enter or enhance your current career within the justice system. Whether you choose to focus on law enforcement at the local level or want to have role in policy making, a master's in criminal justice can help you reach your goals. Excelsior's Master of Science in Criminal Justice will help you advance your career by helping you to develop expertise critical for the administration of criminal justice, homeland security, and emergency management agencies in the United States. The ability to understand multiple perspectives and make ethical decisions are skills that can elevate a passion for criminal justice into a lasting career.