What Degree Do You Need for a Career in Human Resources?
What Is Human Resources?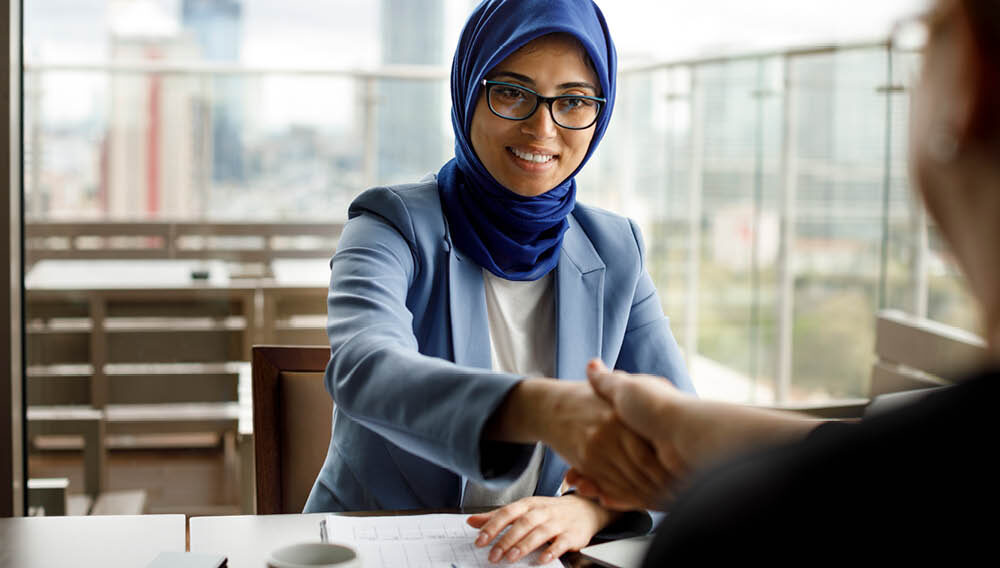 According to humanresources.edu, the term "human resources" was coined in 1960 when ideas like motivation, organizational behavior, and selection assessments began to take a larger role in work settings. In any organization, the human resource department and the people who work there are responsible for managing all matters related to employees, including finding, screening, and recruiting employees; administering employee benefit programs; and instituting diversity, equity, and inclusion programs.
Human Resources Career Outlook
According to U.S. News and World Report, human resource positions consistently rank among the leading careers in the United States, partly because of the important role that HR professionals play in the survival and growth of an organization.
What Does a Human Resources Professional Do?
A HR professional has many different duties, ranging from:
Developing initiatives aligned with organizational goals
Addressing management and employee issues
Hiring and firing employees
Motivating the workforce
Encouraging a positive culture
Making and improving training programs
Making sure laws are followed through HR policies
To be a good HR professional, you need good communication skills, analytical skills, interpersonal skills, technological skills, and problem-solving skills.
How Do You Become a Human Resources Professional?
To successfully become a human resources professional, you should have the right education, experience, and certifications. An associate degree is the minimum requirement for most entry-level positions, and a bachelor's or master's degree in human resource management will qualify you the upper-level jobs.
Degree Programs for a Career in Human Resources
Excelsior College's fully online Bachelor of Professional Studies (BPS) in Business and Management program is a great choice if you are interested in a career in human resources. The program includes coursework in accounting, financial management, marketing, project management, employee relations, leadership, management practice, business communication, and global commerce. The program is accredited by the International Accreditation Council for Business Education (IACBE).
Excelsior's Master of Science in Human Resource Management with an Emphasis in Diversity and Technology program gives you specialized knowledge to lead organizations through complex challenges associated with all functions of human resources, including recruitment and selection, training and development, performance appraisals, health and safety, labor relations, and communications, especially with a distributed workforce.
Certifications for a Career in Human Resources
Certifications are not required in human resources, but they can help prove your knowledge and experience. There are many human resources certifications available. Just a few of the most popular include:
Certified Professional in Learning and Performance (CPLP)
Senior SHRM Certified Professional (SHRM-SCP)
Professional Organizations for a Career in Human Resources
To boost your employment and advancement opportunities, you can also join an industry organization to network with other professionals. These include:
Academy of Human Resource Development
American Payroll Association
Association for Talent Development
Human Capital Institute
International Association of Administrative Professionals
Society for Human Resources Management
Be sure to check out Excelsior's student chapter of SHRM and see how you can benefit in your HR career.
WorldatWork
What Jobs Can You Get with a Human Resources Degree?
Once you earn a degree in human resources, you can apply for a number of different jobs. Some of these include:
HR Assistant—HR assistants help managers and HR directors accomplish routine administrative tasks, including documenting employee performance, attendance, compensation details, violations, and more.
HR Coordinator—HR coordinators facilitate the benefits of employees. This includes processing employment eligibility documents, insurance requirements, reconciling benefits statements, and more.
HR Generalist—HR generalists oversee employee benefits and payments, help in developing and organizing training programs, and review and improve employee policies.
Recruitment Manager—Recruitment managers oversee a company's recruitment and hiring process. They maintain recruiting procedures and make changes to ensure that the hiring process is smooth and efficient.
Employee Experience Director—Employee experience directors are responsible for developing and implementing programs that help maintain and improve employee satisfaction. These programs include team building, company events, career planning, and more.
HR Director—HR directors manage the department's budget, ensuring regulatory compliance, design training and development programs, and devise compensation plans.
According to Glassdoor.com, as of 2021, the national average base pay for an entry-level HR position in the United States. was $52,333 a year. Nearly 15,000 job openings are expected each year in the United States. If human resources seems like the type of career field you would like to enter, contact an Excelsior admissions counselor today to start your educational journey in HR.