What Is Big Data and Why Does It Matter?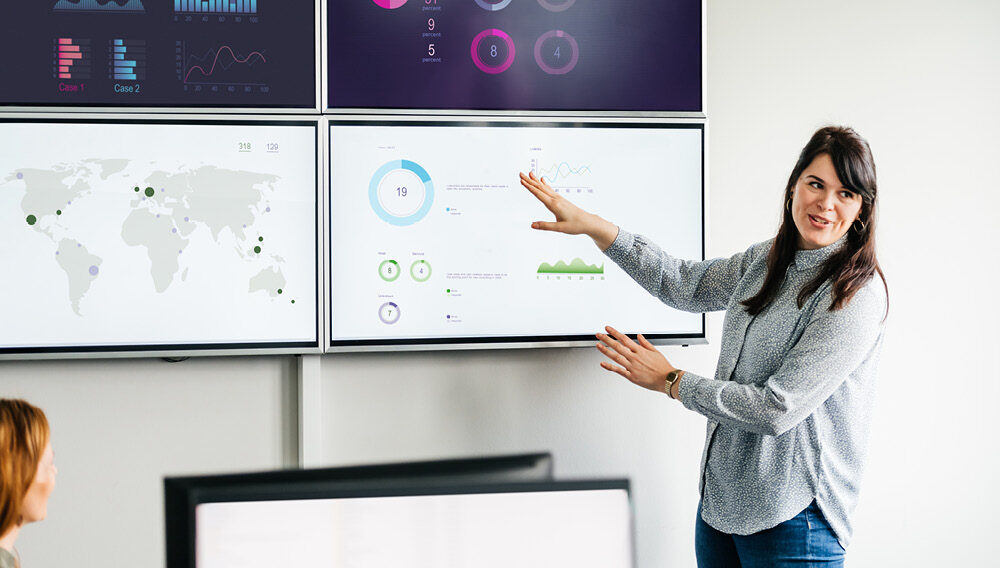 We are living in a really unique time where we have access to texts, calls, emails, photos, videos, a world's worth of information, and music all on one tiny device. This mass amount of data we create every minute, multiplied by the world, makes data very valuable, especially because our phone company and many of our apps also have access to this data. And this is only one device. Our daily habits are also collected every time we buy groceries, go for a run, visit a doctor, go shopping, or order pizza.
'Big data' is the term used to describe the large volumes of data being collected by a variety of sources. The size of big data is beyond the ability of typical database software tools to capture, store, manage, and analyze. Collecting and analyzing this data is also evolving rapidly to keep pace with the increasing volume. What we called big data 10 years ago is not what we call big data now because the typical tools and technologies have changed. And what we call big data now may not be big data in five years.
The Five Vs
There is a framework for analyzing data as big data. The five most commonly defined V dimensions are volume, variety, velocity, veracity, and value. These five variables not only make data big data, but also present both possibilities and challenges.
Volume of Data: The volume of data our personal cell phones or a doctor's office collects is both helpful and alarming. The velocity at which the data can be collected and transferred is staggering.
Variety of Data: The variety of data collected gives us both choice and pause.
Veracity of Data: The veracity of big data gives us assurance or may make us fearful.
Value of Data: And no one would argue the value data can bring to our lives; it's just that sometimes, it might get a little uncomfortable how much is actually shared about us with the world.
These are the lines leaders must walk. How can they leverage the possibilities of big data to close the gap on their goals and increase sales? How can they protect company and customer data from being misused?
Big Data in Our Lives
Big data shows us, with patterns that are predictive, who talks to who, how happy you are, and when you are having a baby. And big data doesn't just reflect what is going on online; it can also show us what you are doing in the real world and who you are meeting up with. Some research has even found that face-to-face interactions still matter in terms of persuading people to do things — and it's digital data that tells us that.
These are big data trends that are so highly valuable to companies because they have the ability to identify and change customer patterns, increase access to the customer base and create competition, and affect the workforce.
The audiences affected by changing patterns, increased competition, and workforce shifts include customers and the workforce. Accessing, marketing to, and maintaining customers has dramatically changed in the past 20 years. Companies and organizations can leverage data to predict customer desires and offer support 24/7. They can also help their workforce to adapt to work alongside machines, and career shift when needed.
Big Data Impacts Organizations and Leadership
Having a well-thought-out brand strategy is a key contribution to a company's success. A brand's image is constantly shifting, and it is influenced by the decisions a company makes over time. Brand extensions are a frequently adopted strategy. Brand extensions are great expansion options for companies because they are usually quicker, cheaper, and less risky than creating a new brand. Some of the big data trends on the market today are impacting strategic brand extensions for many companies.
Today, companies are relying on household Alexas to connect with customers and allow them to order refills, play music, and even control the lights with the sound of their voices. Machine learning allows humans to train computers. Physical objects, like thermostats, cars, and Fitbits that are equipped with sensors provide companies new ways to connect with customers and feed data that provides a more customized experience. Physically connected objects equipped with sensors help to form the 'Internet of Things' (IoT). Analyzing data helps companies like Amazon to suggest your next purchase. If you purchased a printer, chances are you will need ink in a month. Layering and analyzing data helps machines to predict our next moves and purchases.
Big data goes beyond customers and the workforce. Data can be leveraged to improve financial performance, product market performance, social responsibility, and employee stewardship. When layered, things like smart technology can help have a big impact on society: like to add utility efficiencies, solve traffic jams, and optimize patient flow. Many leaders find themselves in a position where they need to learn more about data and technology to help their organization to perform better and make better decisions. The Master of Science in Organizational Leadership with an Emphasis in Technology and Data Analytics program at Excelsior University prepares leaders to manage change through a curriculum that supports a responsive, innovative, data-driven, and empowering approach to leadership. Leaders will learn about strategic technology innovation, data analytics, data visualization, and big data to provide them with the tools to expand their company vision and trajectory.
Gain Sought-After Technical and Leadership Skills with a Graduate Certificate in Data Analytics
Excelsior's Graduate Certificate in Data Analytics provides you with the valuable skillset of collecting, analyzing, and visually representing data. The certificate prepares leaders with the technical acumen to conduct data analysis and visualization and the management skills needed to implement the insights gleaned from data analysis.
Complete this three-course certificate in as few as six months as preparation for a career in the high-growth field of data analytics.
The courses in this certificate are also part of the Master of Science in Organizational Leadership with an Emphasis in Technology and Data Analytics program, and students who complete the certificate can apply 9 credits toward the 30-credit program.
A bachelor's degree is required for admission to this graduate certificate program.