Why Should I Volunteer?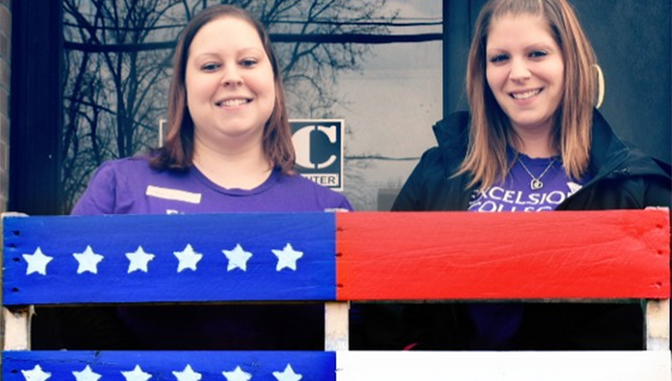 My journey into volunteering began over 20 years ago, when I was a student in high school, at the Regional Foodbank of Northeastern New York. I was assigned to complete 50 hours of community service for a school project. For several weekends, I dedicated hours to completing the community service, and in doing so, met some great people in the organization. I enjoyed communing with the different groups of people who came each week to participate in the task I was assigned to: sorting out foods that would go to local food pantries. As a bonus, it felt good that I was making a difference and giving back to our community.
Years later, I found myself reflecting on this experience and realizing how much time had gone by. My desire to volunteer and make a difference returned. I wanted to branch out of my little bubble of life, so it was time to learn about the different kinds of services offered in our community. During my journey with community service, I've asked myself some important questions to guide my efforts: What can I do to give back? Who are the people in need of services? And what exactly do they need services for? No matter which volunteer tasks I take on, my motivation and drive are to simply remain humble and help others.
Working with Excelsior College, I've learned about Volunteer Week. I had no idea it would become an annual event that I would take part in for years to come! It began as an exciting opportunity and now I couldn't be happier to be a part of it each year. One thing that makes my volunteer experience rewarding is that I get to participate with my sister, Valerie. We both work at Excelsior as academic advisors and do pretty much everything together, in work and in life. We always motivate each other to do better and remain well-rounded. We choose to volunteer in our community because we like the idea of giving back. In addition to it being rewarding, you never know when you may find yourself needing services, and I would like to remain educated on what is available in the community.
When it comes to Volunteer Week, I look forward to this time of year as I have a chance to get out into the community and learn about a project that I'm not familiar with yet. In past years, I have done some work for To Life!, an organization that provides support services for people with breast cancer, where I helped clean and paint the studio. Last year, I went to the Veterans Miracle Center to help sort the donations they received from organizations and community members, and prep items for the Center to give to those in need.
Some organizations send Excelsior a letter of appreciation of the volunteers who came to help. Those letters are a great reminder that we are building relationships with other organizations and that Excelsior College employees are making a positive impact on our community.
At last year's Charter Day, a day that celebrates the past, present, and future of Excelsior College, I received an Employee Recognition Award for Volunteerism. This award meant a lot to me as I was recognized for the acts of kindness I completed to help others and allow them to benefit from my efforts. Last year, I used almost all my volunteer time off and attended four projects throughout the year. Volunteer week is a big effort across the College to get all of us to help. However, if you keep your eyes open, you will see that other opportunities present themselves throughout the year— not just during Volunteer Week. We are fortunate that Excelsior promotes available opportunities but also encourages employees to find their own volunteer opportunities with an organization that lights their passion for community service.
If you ask yourself, "Why should I volunteer?," consider the idea that you're not only giving back to the community, which is a good deed, but you're also helping the College spread the Excelsior College CARES credo. Anything that benefits the College benefits its employees. In addition, by participating in Volunteer Week and other volunteer opportunities throughout the year, you're working with colleagues from throughout the College and building relationships with peers who you might never have gotten to know otherwise. My experience may be different from yours, but when I walk away from Volunteer Week, I always feel like I've made a difference in our community while representing Excelsior College and bonded with great people.