You've Just Learned That You're On Academic Probation- Now What??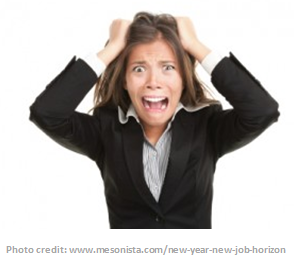 Has this happened to you?  You log into your MyExcelsior account, open up your updated MAP, and see that you're on academic probation. Not this… not now!  You've had some personal/family issues, haven't done the best with some of your assignments, and yes, you feel your course work has gotten away from you.
What do you do now?
First of all, contact your advisor – right away.  He or she will help you make a plan to return to good academic standing. The easiest way to remove a failing grade is to repeat failed courses or exams, but you may have options, such as taking a course instead of an exam. Your advisor wants to help you and can direct you to the appropriate resources to help you succeed.
Q: What does Academic Probation Mean?
A: All students need to meet certain standards to be in good academic standing. You must:
Maintain a minimum Excelsior college GPA – for undergraduate students, it is a 2.0. For graduate students, a 3.0.
Complete two-thirds (67%) of all Excelsior College and transfer credits attempted.

This rate of completion is calculated by dividing the number of credits earned by the number of credits So it's possible to be placed on academic probation without ever actually failing a course or exam.

Students on academic probation may only take one course or exam at a time to ensure academic success.
Q: My MAP states I'm "at risk for academic probation". What does this mean?

A: This is a courtesy notice, so you can make changes, get help, and bring up your grades.
Students with a GPA of 2.0 or higher may see on their MAP that they are "At Risk" for academic probation. This means that your GPA is close to the minimum requirement, and getting a "D" or "F" grade could push you over the edge to academic probation.
Remember! Academic probation may be a temporary setback, but it doesn't have to be the end. It definitely signals an opportunity for communication and self-evaluation.  Let's work together to get you back on track!