5 Reasons to Get an Internship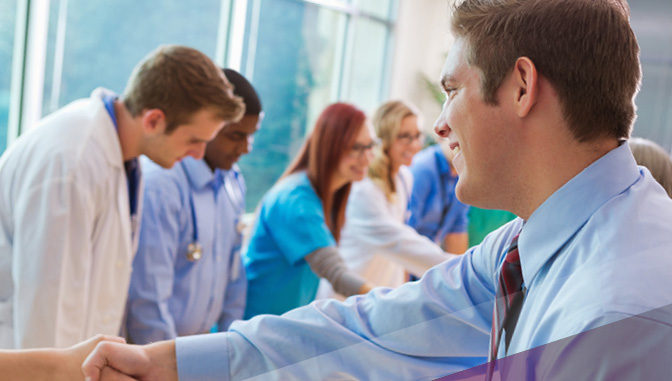 Bachelor's Degree Students – Why Enroll in an Internship Program?
Here are five reasons why taking an internship as part of your bachelor's degree program can help boost your career prospects, build your resume, and potentially land you that dream job!
It Helps You Explore a Future Career
Whether you have been thinking about a future career in cybersecurity, a role in criminal justice, or even a marketing job as a social media manager, an internship allows you to have a taste of what it's like, without requiring you to commit to a full-time job. It gives you the opportunity to see if there are gaps in your knowledge, skills you need to improve, or even things you hadn't anticipated. An internship might also help you to determine whether the career is for you, and if it isn't, it might just open your eyes to other opportunities.
An Internship Is a Powerful Resume Builder
An internship will help you add substance to the experience section of your resume. Many students who are new to the employment market, or even those switching mid-career, face the dilemma that they cannot gain employment without experience, and they cannot gain that experience unless someone offers them a job. So, an internship can help you overcome that Catch-22 situation and develop experience in an area in which you would like to pursue a future career. What better way to gain web programming experience, for example, than by using HTML5 to create a website for a local start-up, which gives you both the experience and something to show future employers as part of a portfolio of work.
As an Extended Job Interview, It Might Land You a Job
Not only does an internship allow you to have a taste of a future career, it also allows a potential future employer to check you out and vice versa. Some employers see the it as an extended job interview and if you impress them during the few months you are there, then they may even ask you to stay, or offer you a full-time position when you have gained your diploma. Treating an internship as an extended job interview is a good way to approach your internship and will give you useful skills and experience for your future career search.
Develop Your Professional Network and Gain Valuable References
Even if you don't end up with a job from the organization that you are interning with, your new-found contacts may be able to refer you to friends and colleagues in other organizations who are hiring. If you impress them during the internship, then they may be prepared to act as a reference for you or pass your resume on to another business looking for your skills and experience. Use LinkedIn, or other social media, to stay in contact with the people you have met, so you can build a valuable professional network to help you in the years ahead.
Develop Career-Relevant Skills to Smash That Job Search
In completing your internship, you are going to develop a range of skills and competencies that will benefit you in the workplace and aid you in your career. Time management, for example, is a vital skill in any role, and the ability to prioritize tasks will also benefit you in whatever future role you choose to pursue. You will probably be required to complete a project and so you will find the skills of project management invaluable in any number of jobs. The process of finding an internship, being interviewed by your supervisor, completing a resume, and some of the other activities associated with an internship will also help you in your search for a job. Ultimately, the real-world experience gained from an internship will help you stand out in a crowded employment market and enable you to smash that job search!
The INT400 Internship Program, provides bachelor's students an opportunity to complete a 3-credit internship, whether as a traditional on-site experience or as a remote virtual internship. For more information about how the internship program can help boost your career, call Will Trevor at 518-608-8189 or email internships@excelsior.edu.