Adult Higher Education Advocate David Schejbal Becomes Excelsior's Fourth President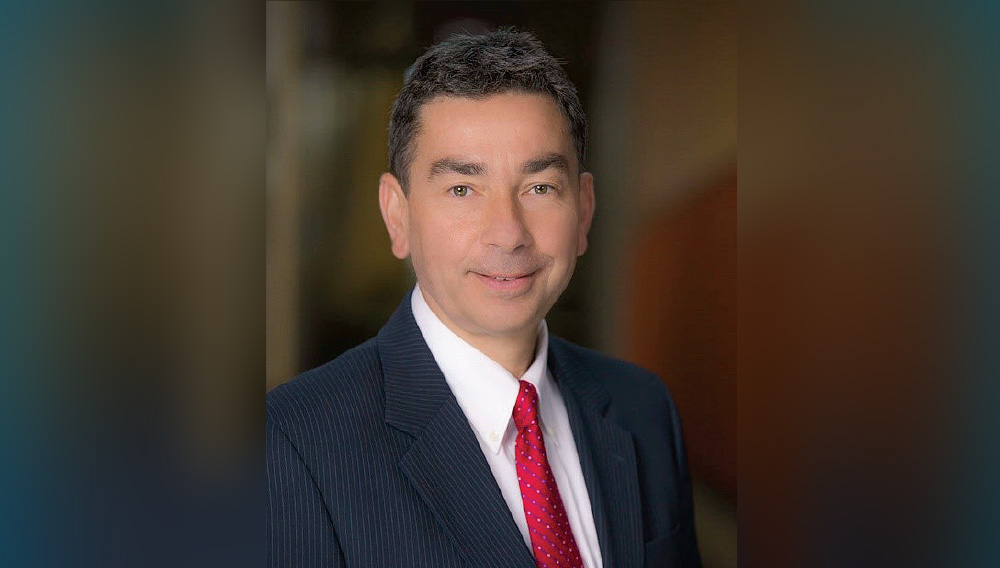 Throughout his career, David Schejbal has focused primarily on making education accessible, affordable, and flexible for all students. His vision for inventing ways to reach beyond the traditional higher education model to meet the needs of an increasingly changing student spectrum has made him a leading voice in adult and nontraditional higher education and makes him a perfect fit for the role of Excelsior College's next president.
The only child of two only children, Schejbal and his parents immigrated to the United States in 1968 from then Czechoslovakia (now the Czech Republic). They arrived two weeks before Soviet tanks rolled through Prague during the period of political liberalization and protest.
Perhaps his unique background has prepared Schejbal to excel at providing leadership and advocacy for online learning, adult students, and increasing access to higher education. He previously served as vice president and chief of digital learning at Marquette University in Milwaukee, Wisconsin. Prior to joining Marquette, he was dean of continuing education, outreach, and e-learning at the University of Wisconsin-Extension, working across all 26 campuses of the system to extend the resources of the university to communities throughout the nation.
"I have been familiar with Excelsior for a long time, and my goals and perspective of higher education align well with the history and mission of the College."
–David Schejbal
A graduate of Iowa State University, Schejbal earned a Doctorate of Philosophy and Master of Arts in philosophy from the University of Connecticut. Schejbal has received many awards, including the Julius M. Nolte Award for Extraordinary Leadership, which is the highest award given by the University Professional and Continuing Education Association (UPCEA). His affiliations with industry organizations include serving as a member of the executive committee of the Council of Environmental Deans and Directors (CEDD), a member of the governing board of the Competency-Based Education Network (C-BEN), chair of the U.S. Army War College Board of Visitors, and the past president of UPCEA. Schejbal is a frequent keynote speaker, and his articles about reinventing higher education have appeared in such publications as Innovative Higher Education and Inside Higher Ed.
His resume lists many academic and cerebral accomplishments, but Schejbal also takes time to enjoy recreational activities. You can often find him woodworking, fishing, and spending time outside with his wife Judee. He admits being a couch potato, too; he's not opposed to watching an old Western on a rainy weekend afternoon.
Schejbal will be the fourth president of Excelsior in the College's nearly 50-year history as a distance learning institution for adult learners. Here's more from President-elect Schejbal and how he sees his future with Excelsior:
Q: What drew you to Excelsior College?
A: I have devoted my career to developing programs and services to meet the needs of adult and nontraditional students, and Excelsior College is one of a small group of institutions designed from inception to serve that demographic. I have been familiar with Excelsior for a long time, and my goals and perspective of higher education align well with the history and mission of the College. As the need for a more educated workforce grows and more and more students come in and out of college over longer periods of time, the opportunities for Excelsior are growing commensurately.
Q: What excites you most about the future of Excelsior?
A: What excites me most about the future of the College is that the board, the senior leadership team, the faculty, and the staff are all truly committed to making a positive difference in the lives of Excelsior students and ensuring that students succeed and achieve their goals. The students we serve are not traditional college students, and Excelsior is one of the best institutions in the nation to understand what those students need and to provide them with the programs and services to help them succeed. The need for higher education and a more educated workforce has never been greater, and the College has a tremendous opportunity to expand its impact throughout the nation.
Q: COVID-19 affected traditional education tremendously in the short term. What do you see as its impact long term? How is Excelsior ready to meet those changes?
A: Despite the rapid move to offer education at a distance, it would be a misnomer to say that most of higher education went to online teaching as a result of the pandemic … True online program development takes time and involves collaboration between faculty, instructional designers, media developers, and others to create rich and meaningful learning experiences for students. Hardly any traditional college or university had the time or expertise to do this during the COVID-19 pandemic. However, because Excelsior is a college that offers only online programs, its entire curriculum is already developed as a high-quality learning experience. In this pandemic, Excelsior students do not have to worry about the quality of instruction that they receive, whether they will get the faculty support and attention they need, or how they remain safe and healthy while they study.
A great deal of speculation and related planning regarding the 2020–21 academic year is underway at nearly all colleges and universities across the country. The challenge is three-fold and exacerbated by the uncertainty of the course of the disease: keeping students, faculty, and staff safe and healthy if there is a resurgence of COVID-19; ensuring that the quality of learning and the broader academic experience is high; and managing enrollments and related finances that depend directly on students living and learning on campuses. Some institutions are trying to address these challenges on their own, but many are looking to partnerships to manage these issues … . Once again, Excelsior is extremely well-positioned both programmatically and institutionally and can be a source of great stability and support for learners throughout the nation.
Q: What's the best career advice you've received?
A: In my second year of graduate school, a senior graduate student befriended me. He was finishing his dissertation, and I was still working through coursework. I asked him for advice about getting through the program, and his advice was very direct: Treat school like a job. Show up every day on time, work hard and don't play during the workday, and go home on time and take the evening off to relax and refresh. I have followed his advice ever since, and it has served me well.
A second piece of career advice that I received was equally instructive: Do what you love well, and success will come. Most people are not good at doing what they do not enjoy. I am one of them, and I have been fortunate to love working in higher education. I find meaning in my work, I enjoy working with colleagues and students, and I am passionate about the role and future of higher education in our society.