Are Marketing Certifications Worth It?
Find the Best Way to Enhance and Quantify Your Professional Skills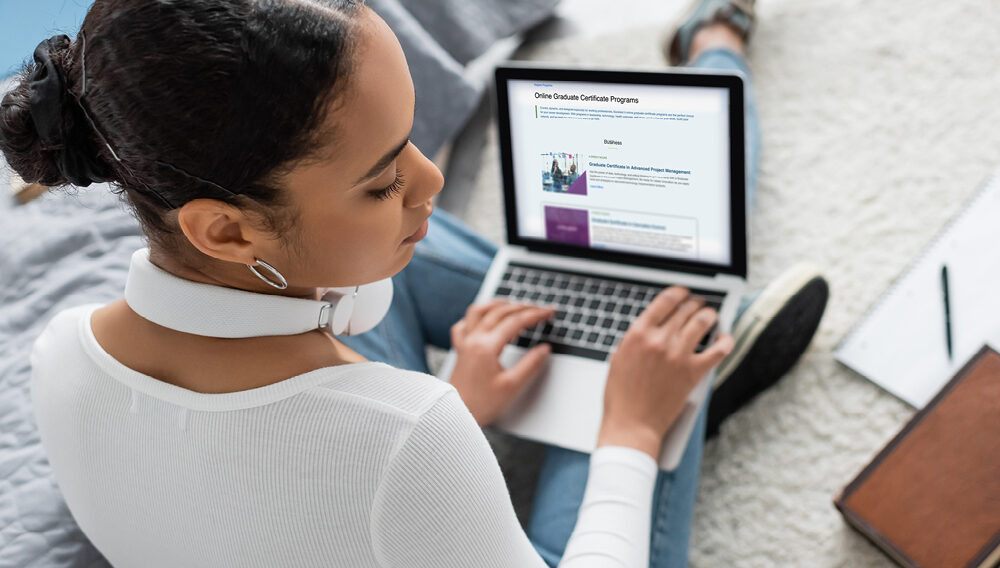 Any experienced professional can tell you that the marketing field has always been a little unpredictable. With an extremely rapid pace of evolution, there is always some new strategy, practice, or platform needed to maintain mastery of the near constant algorithm and audience behavior changes we've come to expect in the world of digital marketing.
Unlike the teaching, medical, or legal professions, there is no official credential or governing board that licenses marketing professionals and no required number of continuing education credits. The advantage to this lack of oversight is that anyone can work their way up to a successful marketing career. However, this means that to stay in demand in this competitive field, marketers must find other ways to prove they have the skills to keep up.
This is where the "marketing certificate" comes in. With educational programs available for nearly every marketing skill at nearly every level, certifications are easy to find but hard to tell apart. They can also range from free online trainings to classroom courses that cost thousands of dollars.
But are marketing certifications worth it? The answer can certainly be "yes" but only if you choose wisely!
Can Marketing Certifications Boost Your Career?
At every level of your career, marketing certificates are excellent resume enhancers, and having a carefully curated collection of certifications is an easily scannable quantifier of your skills for potential employers looking to see what you can do.
For the less experienced, marketing certifications can be a way for your resume to stand out and show that you have the skills an employer is looking for even if you have a shorter work history in the field. For the seasoned pro, certifications show that you're committed to keeping your knowledge current with emerging trends and strategies.
What Types of Marketing Certifications Are There?
A quick search for "marketing certifications" turns up dozens of results ranging from courses in marketing strategy and digital marketing to social media marketing, content marketing, and marketing management. It's common to find identically titled certification programs being offered by social media platforms, technology giants, marketing management companies, and nonprofit higher educational institutions like Excelsior University!
With so many to choose from, it can be difficult to select the best program for you. Below are some solid options from respected names in the marketing industry.
Why Are Certifications Important for Your Professional Development?
Even if your end goal isn't collecting credentials for your resume, going through a certificate training program can be strong contribution to your professional development. Digital marketing trends change quickly and at the very least, marketing certifications signal to employers that you are committed to your craft and willing to learn—and keep learning about what's new and next in the industry.
Certifications are also good leveraging tools for advancing at your current job. Check with your employer to see if it offers reimbursement for professional development courses.
How to Choose the Best Marketing Certification
Choosing the best marketing certification depends on your specific marketing field and your professional goals. Generally, anything that boosts your digital marketing or social media skills is a good bet. Statista.com reports that digital advertising accounted for 67 percent of total ad revenue worldwide in 2022, and social media marketing spending in the U.S. topped 230 billion dollars the same year, so you can be confident the need for skilled professionals is on the rise.
To narrow down your choices, get specific. Look for programs targeting the skills, software, and tools that you want to develop your expertise in. Often, marketing platforms offer their own certification courses, and often for free, giving you the most updated knowledge straight from the source.
If career mobility is your goal, look at the preferred skills included in job listings for your ideal positions. Employers will frequently mention certain platforms or technologies by name and knowing what companies are looking for will help you make the best choice when you're deciding on a certificate program.
Finally, remember that literally any company can give you a "marketing certificate" with your name on it. Do adequate research before you commit. Make sure that if you're paying money for a program, that you're receiving quality instruction from a respected and recognized source that will actually build your skills and not just look pretty on a resume. A marketing certificate certainly makes a claim on paper, but it's ultimately up to you to back it up in the real world!