Career Spotlight: Cardiac Nurse
What You Need to Know to Become a Cardiac Nurse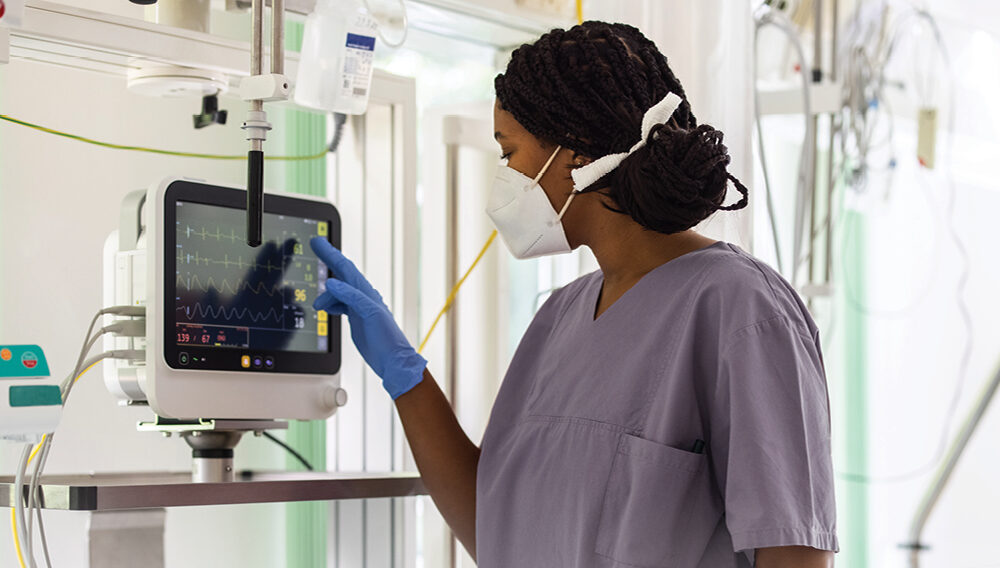 According to the Centers for Disease Control and Prevention, heart disease is the leading cause of death among men and women in the United States. It's no surprise then that we need healthcare professionals to care for patients affected by this disease and to promote heart health.
Cardiac nurses provide care for patients needing care for cardiovascular conditions and diseases. They work with patients of all ages and in all demographics, helping them to improve their health and carry out treatment plans.
If you think cardiovascular nursing is the field for you, read on to learn more about what nurses specializing in cardiac health do.
What Does a Cardiac Nurse Do?
Cardiac nurses work in a variety of healthcare settings, from hospitals and medical clinics to long-term care facilities. They collaborate with cardiologists and other members of the healthcare team, treating patients with coronary artery disease, stroke, heart failure, heart arrhythmia, heart valve disease, and other problems. They may also assist surgeons with heart surgery. Here are some other key duties of a cardiac nurse:
Administer medications to patients
Administer IV drips
Work with surgeons and physicians to provide post-surgery care
Observe patients' heart activity, often with electrocardiograms
Administer medications and other treatments, like chest tubes
Assist with rehabilitation techniques to help a patient recover from cardiac illness or surgery
Provide education to patients and families so patients can maintain heart health
What Skills Do You Need to Become a Cardiac Nurse?
Cardiac nurses must have knowledge about the human body but specifically about the human heart. They must have a variety of technical and transferrable skills. Here are a few of them:
Knowledge in patient care, acute care, advanced cardiac life support, catheterization laboratory, critical care nursing, pediatrics, cardiology, and other areas
Good communication skills
Ability to work in a team setting
Critical thinking ability
Good organization skills
Assertiveness
Time management skills
Good code of ethics
Compassion
How to Become a Cardiac Nurse
To become a cardiac nurse, candidates must be a registered nurse, and, according to NurseJournal, must have at least 3,000 hours of work experience in cardiovascular nursing and 30 hours of continuing education. Check out Excelsior University's nursing programs to get started on your nursing education so you can become a cardiac nurse.
In addition, it is recommended that candidates receive certification in cardiac nursing from the American Association of Critical-Care Nurses, the American Board of Cardiovascular Medicine, or the American Nurses Credentialing Center.
What Are the Benefits of Being a Cardiac Nurse?
There are many benefits that come with becoming a cardiac nurse. For one, the field is always growing so you will always find a job. Many nurses build strong relationships with their patients, which makes the work fulfilling, and the potential to save lives in immediate danger can be rewarding. For example, resuscitating a patient from being in cardiac arrest and seeing them walk out of the hospital can be a gratifying experience.
According to the Salary.com, the average salary for a cardiovascular nurse in the United States is $73,240, and the salary range typically falls between $68,905 and $78,142.
If cardiovascular nursing sounds like the field you'd like to enter, talk to an admissions counselor today and start on your educational path.