Career Spotlight: Certified EKG Technician
Is a Certified EKG Technician the Right Career Choice for You?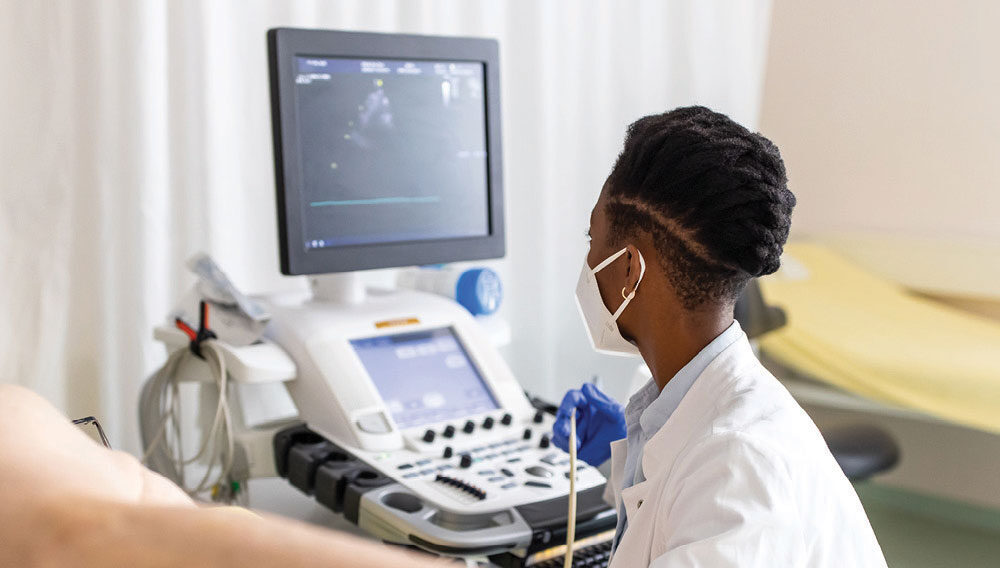 Have you or someone you know ever had their heart monitored electronically? A technician attaches electrodes to your chest (and maybe arms and legs in other circumstances) and reads the results on an EKG machine nearby. The person who does this is a certified EKG technician, also known as an electrocardiograph technician. It's a fascinating career that you might find could be the right choice for you.
What Is a Certified EKG Technician?
Certified EKG technicians work in a variety of health care settings, including hospitals, long-term care facilities, outpatient centers, doctors' offices, labs, and private practices. They use special equipment to measure a patient's heart activity and relay this information to other health professionals so they can treat cardiovascular conditions. Certified EKG technicians are often the first person to discover any irregularities in the heart that could lead to disease or other problems.
What Does a Certified EKG Technician Do?
As mentioned, certified EKG technicians have the important job of monitoring a person's heart for any abnormalities. Their other day-to-day tasks and responsibilities include:
Obtaining patients' medical histories
Preparing patients for procedures, including positioning them correctly
Educating patients about testing procedures
Ensuring equipment is in good operating order
Attaching leads to patients, chest, arms, and legs
Performing stress tests
Administering EKG tests
Verifying the quality of test data
Delivering test results to physicians and other medical professionals
Performing administrative tasks like making appointments and keeping records
Assisting physicians during procedures
How Do You Become a Certified EKG Technician?
While it is true that becoming a certified EKG technician doesn't require as much education as other careers, it is still important to make sure you have the right knowledge, training, and certification for this career. Let's take a closer look.
Certified EKG Technician Requirements
Typically, a high school diploma is all that is required to become a certified EKG technician, but many employers prefer you earn an associate degree in a health-related field. In Excelsior University's Associate in Science in Health Sciences program, you gain skills needed for entry-level jobs in medical office administration, health insurance member services, community health services, medical billing management, and human resources. This is a beneficial degree program if you'd like to become a certified EKG technician.
You also need the appropriate certification to pursue this career.
EKG Technician Training Online
Through Excelsior's partnership with MedCerts, students can obtain the qualifications and education they need to start their career in health care. MedCerts' EKG technician program is ideal for those looking to learn about the in-demand field of electrocardiography. After studying with MedCerts, you can apply up to 9 credits from your MedCerts certification toward your Excelsior degree program, helping you save time and money as you pursue your degree.
EKG Technician Certification
Once you have had at least one year of experience working in the field as an EKG technician, you can sit for the certification exam through the National Healthcare Association. When you pass this certification, you will become a certified EKG technician (CET). You can also become a certified cardiographic technician (CCT) if you work with Holter monitoring and stress testing.
It's important to note that if you have certification, you are more marketable to employers and are a stronger candidate for job positions.
Further Education for EKG Technicians
While there is no legal mandate to continue your higher education for certified EKG technicians, you do need to renew your credentials every two years and pay a recertification fee. EKG technicians with the CCT credential must renew their credentials 9–12 months after first passing the exam and then every three years after that.
It's always a good idea to pursue higher learning and expand your knowledge base. Excelsior University's bachelor's in health sciences program covers the scope of responsibilities related to a spectrum of health care careers, and teaches you how to succeed as an employee in treatment centers, public health agencies, hospitals, long-term care facilities, and other medical service or non-clinical health organizations. It is a good choice if you'd like to keep your skills as a certified EKG technician up to date and beneficial if you'd like to pursue other career goals.
Certified EKG Technician Salary
According to Salary.com, the average annual EKG technician salary in the United States is $40,700 as of June 2022, but the range usually falls between $36,100 and $47,000. The U.S. Bureau of Labor Statistics predicts a 24 percent growth in the demand for EKG technicians between now and 2029, which is much faster than the average for all occupations.