Career Spotlight: Data Entry Associate
Entry-Level Job with an Associate Degree in Business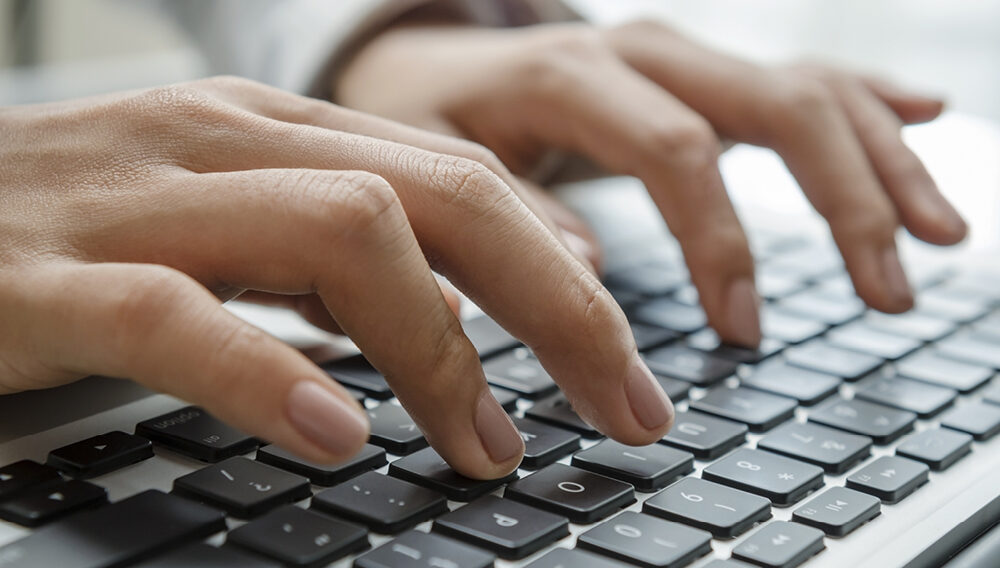 You just graduated college with an associate degree in business. Now you're ready to enter the workforce and build a foundation for your career. What job should you choose? Data entry seems like the perfect answer.
What Is Data Entry?
Data entry is the process by which employees add, verify, and edit information or records into a database or computer system. This can also include transcribing information from meetings, recordings, and phone conversations. Usually, data entry includes electronic documentation and entering information into computers, but sometimes employers may require their employees to also use paper documentation.
Many different industries require data entry work, and you can find data entry jobs ranging from typist to coder. One of the most popular positions is a data entry associate. Let's take a closer look at this position.
What Do You Do as a Data Entry Specialist?
As a data entry specialist, as with most data entry jobs, you type information from documents, phone conversations, recordings, meetings, and other media into computers and keep the data organized. In data entry, you are essentially converting raw data into a more usable format. You may also come across some data entry specialist jobs that require you to answer phone calls, sort mail, review financial statements, greet visitors, and other duties similar to those of an administrative assistant.
Duties and Responsibilities of a Data Entry Associate
The main job of someone in data entry may seem like transferring information from one place into another, but there's a lot more to it than that. Check out some of the typical roles and tasks of someone in the data entry associate position:
Transfer data from hard copy to a digital database
Update customer information in a database
Create spreadsheets to track important information
Scan and organize documents for filing purposes
Verify data and make any needed changes to records
Prepare reports by collecting and analyzing data
Operate office equipment, like scanners and printers
Provide occasional administrative support
Skills and Requirements for a Data Entry Associate
To be a data entry associate, you need to have some certain skills and attributes to ensure you succeed. Among these skills are good interpersonal communication, excellent typing skills, attention to detail, data analysis, computer proficiency, and customer service skills.
Beyond this, someone in data entry should have at least a high school diploma. Many organizations are now requiring an associate degree, too. Excelsior's Associate in Applied Science in Administrative and Management Studies gives you the knowledge and skills needed for business support roles like those in data entry.
Usually, employees in data entry will also receive on-the-job training so they are well-versed in their company's specific needs.
How Data Entry Can Help You Land Jobs
Data entry is a field that has been around since the invention of the typewriter. Companies have always required their information to be processed, organized, and archived. Today, many organizations are finding more need for data entry professionals to combine their soft skills with the aid of technology to sort through the myriad data of a business or corporation.
A data entry associate is in a unique position to be able to work in any sector, in nearly any related job, in any location. The only thing you need are the demonstrated skills in typing, attention to detail, computer proficiency, and customer service.
The Bureau of Labor Statistics projects the overall employment of data entry positions to grow 2 percent from 2020 to 2030, which translates to about 156,800 positions each year, on average, over the decade.
According to Salarly.com, the average data entry associate makes $36,178, but the range typically falls between $32,478 and $40,805.
Does a career in data entry sound right for you? Consider pursuing an associate degree in business with Excelsior and start on your career path today.