Career Spotlight: Financial Advisor
How to Become a Financial Advisor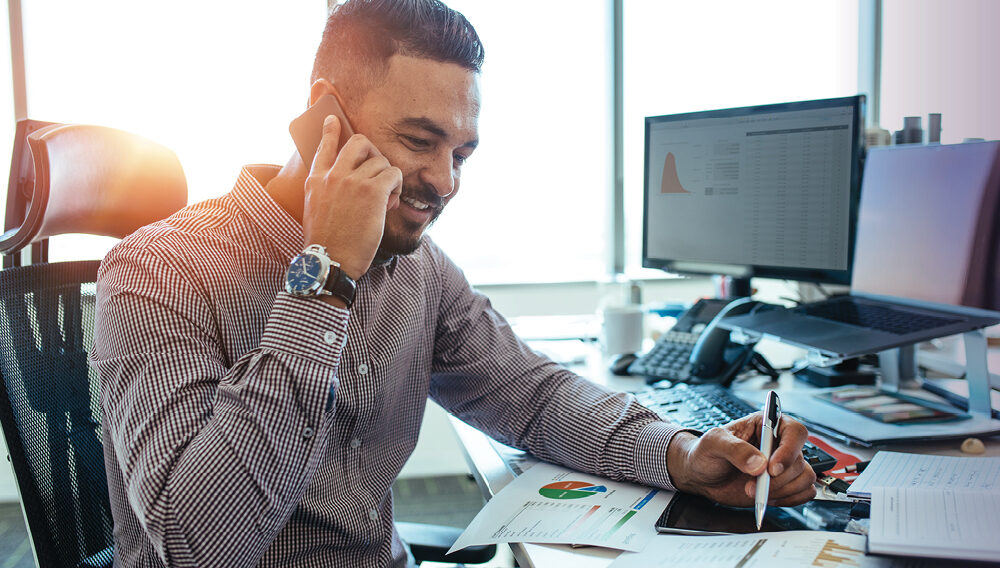 Are you the money expert of your group? Do your friends come to you for advice because you are a great budgeter? If this sounds like you, consider pursuing a career as a financial advisor.
What Is a Financial Advisor?
Financial advisors provide advice about investments, insurance, mortgages, estate planning, taxes, and retirement, as well as give general saving and budgeting tips. While day-to-day tasks can change based on the path you take, typically financial advisors do the following:
Meet with clients to review their financial goals
Recommend investments opportunities to clients
Educate clients and the public about investment options and potential risks
Monitor clients' accounts
Determine if changes are needed to increase financial performances or to accommodate major life changes
In addition, financial advisors are constantly researching new investment opportunities. Financial advisors must continue their education throughout their career since the market and economic world are ever changing.
Depending on where employed, many financial advisors are responsible for building their own client pool. Because of this, they tend to do their own marketing.
Where Do Financial Advisors Work?
Financial advisors can work in a variety of places. The most popular work environments include:
Banks: It is very common for financial advisors to work for banks and provide financial advice and guidance to members. In this scenario, clients are provided to advisors. Advisors can provide services for investment management, tax planning, estate planning, and more.
Insurance Firms: Financial advisors use wealth management principles to recommend and sell financial products, including stock options, bonds, mutual funds, and insurance policies.
Self-employed Financial Advisors: Many advisors start their own business. This is great if you are looking for flexibility and remote work opportunities. However, as a business owner, you are responsible for building a client base. Some say financial advisors who work for themselves are a jack of all trades because they must run everything that goes on in their own business, in addition to being an expert in their field.
Brokerage Firms: A financial advisor can work at a brokerage firm to give advice to clients regarding their assets and financial portfolio.
Corporations: Large corporations will hire financial advisors to join their leadership team to help leadership make smart financial and investment decisions.

Why Become a Financial Advisor?

Since the economy and financial markets are always changing, there will always be a need for financial advisors. Often, people meet with an advisor as early as 21 years of age, and they work with them throughout their life into retirement. People want to feel their money is secure and safe, and that they are able to enjoy life and ensure they are providing for their families after they are gone. Financial advisors help people feel confident about their money matters.

According to the Bureau of Labor Statistics (BLS), employment is projected to grow 15 percent by 2031, which is much faster than the average for all occupations.

What Qualities Does a Financial Advisor Have?

Analytical skills: Financial advisors must be able to assess a range of information and balance the client's comfort with risky decisions.
Sales skills: To build a client pool, financial advisors must be convincing and persistent in selling their services.
Communication skills: As a financial advisor, you will interact with clients every day. It is imperative to be able to explain financial concepts in a way that clients understand.
Math skills: Financial advisors must be able to work with numbers to be successful.

Do You Need a Degree to Become a Financial Advisor?

Financial advisors typically need a bachelor's degree in business, management, finance, or a related field. Courses in investments, taxes, estate planning, and risk management are helpful to ensure a successful career.

In addition to a bachelor's degree, financial advisors who directly buy and sell stocks, bonds, or insurance policies, and provide investment advice, are required to obtain certain licenses. Not only are the licenses necessary, but financial advisors can also get certain certifications that enhance their reputation and help to bring in new clients. More information can be found at the Certified Financial Planner Board of Standards.

To get started with your career as a financial advisor, earn your bachelor's degree in business or management from Excelsior University.