Career Spotlight: Health Information Specialist
A Guide to a Beginning a Career as a Health Information Specialist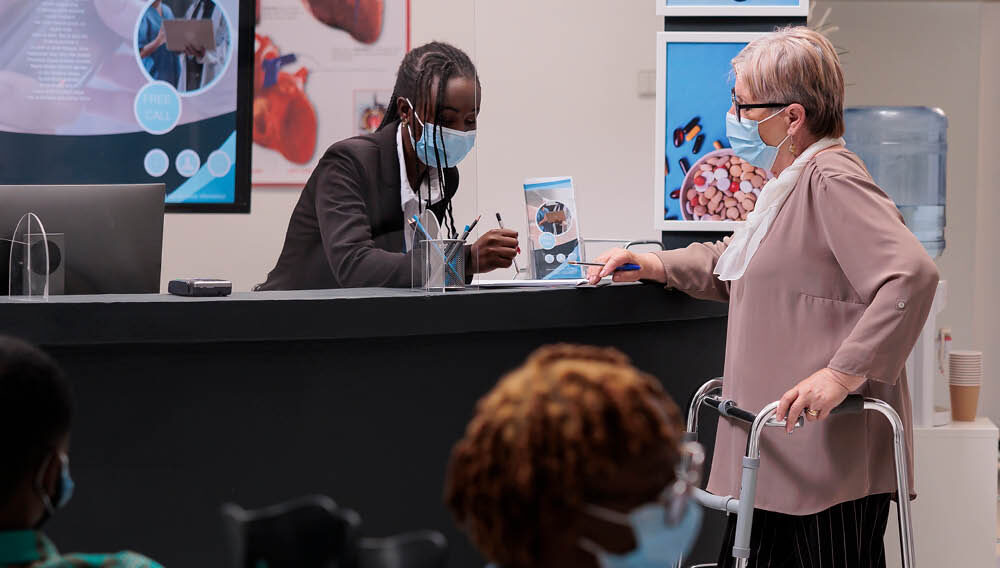 When you visit the doctor, your personal information is taken down and stored with other data such as lab reports, previous diagnoses, and other clinical information. Health information specialists work with health information technology to keep patient data and health records organized in compliance with laws pertaining to health information management.
As you probably guessed, a large part of this job includes data analysis and organizational skills, but there are a few other things you should be aware of if a career as a health information specialist interests you.
What Is a Health Information Specialist?
Health information specialists may not be the face you see when you are sitting in the waiting room or the exam room, but they are an important part of the health care team. They ensure that medical records are correct and easily accessible.
Professionals in this field work in doctors' offices, hospitals, nursing homes, and other health care facilities, and for government agencies. They compile, organize, and store important and confidential patient information. They also analyze information to make sure it is accurate and complete as far as including coding and other important record information. If the information is not correct, sometimes health information specialists may perform chart corrections or send back incomplete patient records for revisions.
What Does a Health Information Specialist Do?
To perform their jobs to the best of their ability, health information specialists use various classification systems and databases to organize and maintain patient information. Let's take a closer look at the day-to-day responsibilities of these professionals:
Communicating with patients about diagnoses, medications, and follow-up care
Evaluating a patient's information for timeliness, completeness, and accuracy
Reviewing medical records to ensure they are accurate and organized
Maintaining medical records using computer software programs
Using classification software to assign medical codes
Recording vital statistics like births and deaths
Reviewing medical records for instances that need further investigation
Providing education to patients about their conditions
Performing administrative tasks
In addition, health information specialists ensure that medical records are maintained consistent with medical, administrative, ethical, legal, and regulatory requirements.
Health Information Specialist Education Requirements
To become a health information specialist, you may only need a high school diploma, but some organizations require postsecondary education, so it's important to check with the employer you are interested in. Usually, an associate or bachelor's degree is required and sometimes certification is also preferred.
Excelsior's Associate in Science in Health Sciences program can help expand your medical vocabulary, improve your communication skills, and provide you with a solid understanding of the U.S. health care system. You can gain skills needed for entry-level jobs in medical office administration, health insurance member services, community health services, medical billing management, and human resources.
In addition, the Bachelor of Science in Health Sciences program covers responsibilities related to a spectrum of health care careers, and teaches you how to succeed as an employee in treatment centers, public health agencies, hospitals, long-term care facilities, and other medical service or nonclinical health organizations. Both options are excellent choices if you are looking to enter the health care field as a health information specialist.
Also, although it's not usually required, some employers prefer candidates with certification. Some employers prefer you sit for the Registered Health Information Technicians (RHIT) exam offered by the American Health Information Management Association (AHIMA). You need to meet certain requirements to qualify to take the exam, so it's important to check out AHIMA's website.
Health Information Specialist Salary
You may be wondering about the job outlook of a health information specialist. Well, according to the Bureau of Labor Statistics, as of May 2021, the national average salary of medical records specialists—a category that includes health information specialists—was $46,660. Employment in this field is expected to grow 7 percent from 2021 to 2031 due to the aging population. An increase in the age of the population will mean more medical tests and treatments, and therefore more widespread use of health records and a greater need for professionals to maintain them.
If a career as a health information specialist aligns with your goals, consider speaking with an Excelsior admissions counselor to start you educational journey toward this career.