Careers in Cyber: Information Systems Auditor
What Is an Information Systems Auditor and Is It the Right Career for You?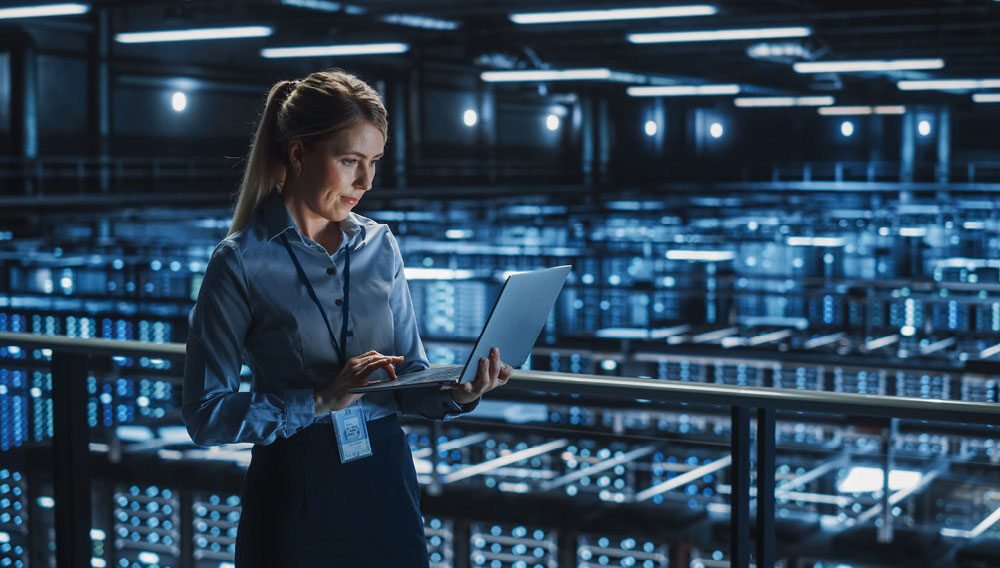 All businesses need to make sure that their information technology (IT) systems are running securely and smoothly and are protected from outside threats. Information systems auditors, or IT auditors for short, are professionals who make sure IT systems are appropriately managed and are functioning properly. If you are a cyber junkie and are a detail-oriented person, this might be a perfect career for you. Let's take a closer look.
What Is an Information Systems Auditor?
To be an IT auditor, you must pass certification, and so technically, these professionals are known as certified information systems auditors (CISA), as designated by the Information Systems Audit and Control Association (ISACA). We will talk more about this certification later. For the purpose of this article, we will refer to these professionals by their common name, IT auditors. They work in large and small companies and, simply put, they oversee, manage, and protect that company's IT systems.
What Does an Information Systems Auditor Do?
IT auditors perform audits on the general IT structure of an organization, its application controls, and its system security, and also perform risk assessments. Let's explore some of their specific roles and responsibilities.
Information Systems Auditor Roles and Responsibilities
IT auditors are heavily involved in auditing and testing IT systems. Here are some of their main responsibilities:
Implementing risk management-based audit strategy
Planning audits to determine if IT assets are protected, managed, and valuable
Executing audits in compliance with an organization's standards and objectives
Sharing audit results and providing recommendations
Performing re-examinations to ensure recommended actions have been performed
Obtaining, installing, and integrating software
Maintaining an IT portfolio
IT auditors are also responsible for working directly with an organization's management department to make sure security standards and procedures for an IT system are carried out and maintained appropriately.
Information Systems Auditor Education Requirements
To become an IT auditor, it's important to have the right amount of education. Typically, employers prefer a master's or bachelor's degree from a university that supports ISACA programs.
Excelsior University's Bachelor of Science in Cybersecurity program is designed to prepare students for cybersecurity-related jobs in the U.S. Cyber Command, the NSA's signal intelligence operations, the Federal Bureau of Investigation and other law enforcement agencies, and corporate environments. Excelsior's Graduate Certificate in Cybersecurity Operations helps students build their skills in threat detection, incident response, information assurance, defense mitigation, and risk assessment, so you can make sure your career is ready for whatever comes next. Both these options are excellent choices for students planning to enter the field of IT auditing.
It is important to note that designated CISAs continue their professional education and keep their knowledge in information systems, auditing, and control up to date. Therefore, IT auditors are required to undergo 20 hours of training per year with a minimum of 120 hours in a three-year period.
About the Certified Information Systems Auditor Exam
As mentioned, to be an IT auditor, you need to pass the certified systems auditor exam sponsored by ISACA. The CISA exam is open to anyone who wishes to pursue a career in auditing, control, and security. The four-hour test consists of 150 multiple-choice questions centered around five job domains: information systems auditing process; governance and management of IT; information systems acquisition, development, and implementation; information systems operations and business resilience; and protection of information assets. A passing score is 450 or higher (on a scale of 200-800).
You might be wondering why it's important to be certified as a CISA. Well, with a CISA certification, you have a more competitive advantage in the marketplace and you certainly have more credibility in the workplace. Not to mention, it has a large impact on your salary. According to TechTarget, CISAs make between $52,459 and $122,326 per year!
If becoming an IT auditor sounds like the career choice for you, consider speaking with a Excelsior admissions counselor today to get started in a cybersecurity program.