Graduate Certificate in Cybersecurity Operations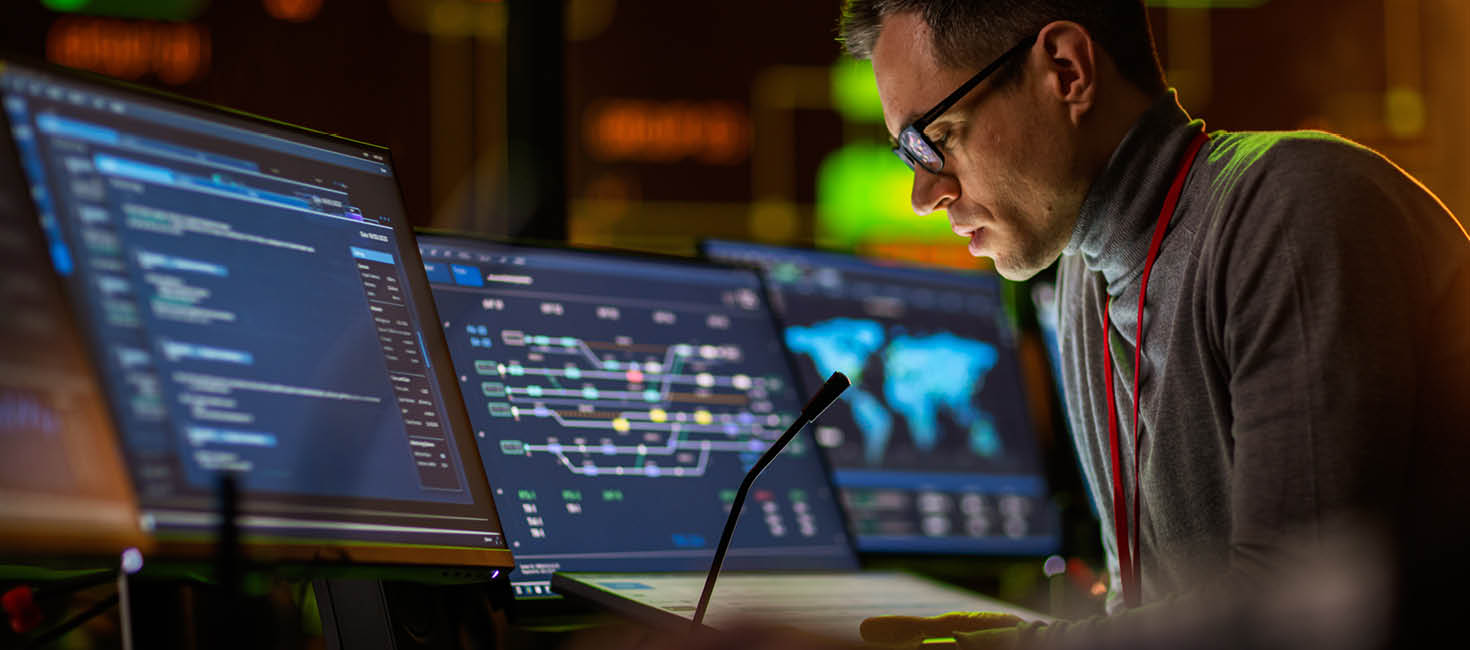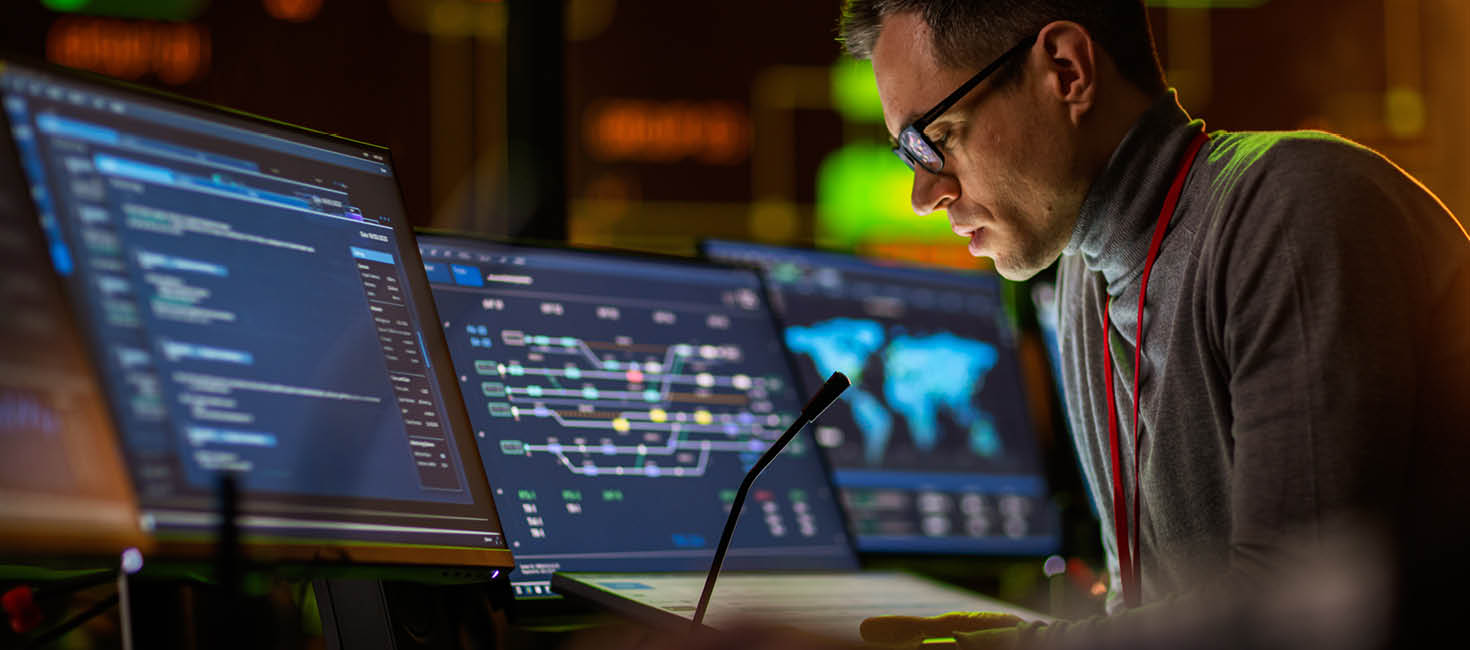 GRADUATE CERTIFICATE
Cybersecurity Operations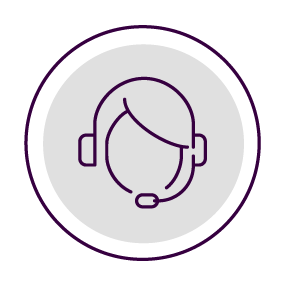 An Admissions Counselor
Can Help You:
Finish your degree sooner | Make college affordable | Create a plan to achieve goals
Fill out our 3-Step form to get started
Get Ready for Careers That Move at the Speed of Tech
This industry-leading certificate program is designed for the hands-on professional ready to be on the front lines of cyber defense.
You'll take three courses that hone your specialization in combating cybersecurity threats and prepare you to earn further certifications in CompTIA CySA+ and (ISC)² CISSP.
Build your skills in threat detection, incident response, information assurance, defense mitigation, and risk assessment so you can make sure your career is ready for whatever comes next.
A bachelor's degree is required for admission to this graduate certificate program.
6 Months
Program Duration
Start October 23
Courses start every 8 weeks
What Courses Will I Take?
This course will provide hands-on learning through the application of penetration testing and incident response as methods to proactively identify, validate, contain, and remediate vulnerabilities within a given system or application. Learners will have the opportunity to research and discuss current topics in cyber-attacks and defenses and gain practical experience via real-world scenarios applied in a safe virtual environment that covers material aligned with the (CySA+) Cybersecurity Analyst Certification.
Learn the foundations of information systems security as defined by industry experts and the International Information Systems Security Certification Consortium (ISC)², which is considered a definitive source for information security domain definitions and a premier certification authority. Examine information systems security concepts according to the consortium's "eight domains of knowledge" model for its Certified Information Systems Security Professional (CISSP) certification.
View information on security-risk analysis and management from a business perspective. Gain knowledge, skills, and techniques to identify, prioritize, and manage the many IT security risks facing businesses today. Students will also examine how IT risk management supports IT governance and decision making by businesses. The material aligns with subject matter referenced by the ISACA (CISA) Certified Information Systems Auditor Certification.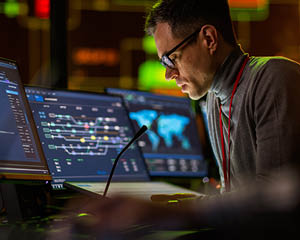 Your Investment
Boost your earning potential and your skills

Curriculum developed by cybersecurity professionals for cybersecurity professionals

Keep your career on the cutting edge— while saving time and money
Real Community. Real Experience.
Laurel Schneider
Program Faculty
Laurel is a senior technology executive with over 25 years of experience. She has extensive experience managing network security and has successfully audited and remediated for regulatory and legal compliance, including HIPPA, Sarbanes Oxley, and PCI.
Dr. Stuart McCubbrey
Program Faculty
My cybersecurity focus is on strategy, governance and overall program development and operation. My passion is helping others achieve their career goals and with cybersecurity being top of mind for company leaders these days, we need all the skilled practitioners we can develop.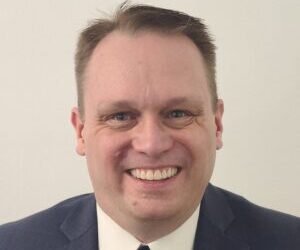 Dr. Michael Sletten
Program Faculty
I teach and design cybersecurity curriculum that focuses on current, real-world and in-demand certifications and courses that will help students obtain employment quickly.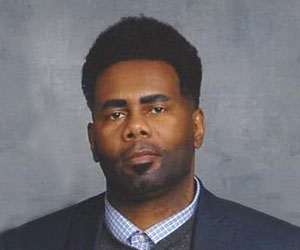 Kevin Moore
Faculty
Kevin Moore has more than three decades of professional and academic experience in the fields of IT and cybersecurity, most recently as a senior cybersecurity engineer at GM Financial, where he helped lead the management and investigation of cyber breaches as part of the International Incident Response team.
Previous
Next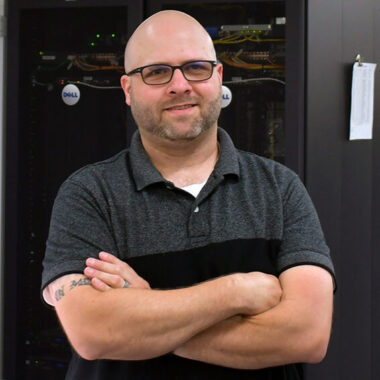 Alumni Spotlight
Dustin Van Dame participated in the National Cyber League, the cybersecurity competition that uses defensive and offensive puzzle-based and capture-the-flag style challenges. Van Dame's team, Excelsior_FTW, achieved 84.11% accuracy, and Van Dame says the competition helped him decide that he was making the right decision for his career.
Explore Common Careers
Career Outlooks
Information Security Analyst
Plan and implement security measures to protect an organization's information systems.
Average Yearly Salary:
$102,600
Career Outlooks
Chief Information Security Officer (CISO)
Manage teams to monitor and maintain the security of an organization's IT infrastructure.
Average Yearly Salary:
$250,000
Career Outlooks
Information Systems Auditor
Evaluate information system standards, procedures, security, backup, and more.
Average Yearly Salary:
$76,000
Career Outlooks
Build secure networks and infrastructure to protect from cyber-attacks. Read more.
Average Yearly Salary:
$101,000
Previous
Next