Career Spotlight: Office Manager
An In-depth Look at the Role of an Office Manager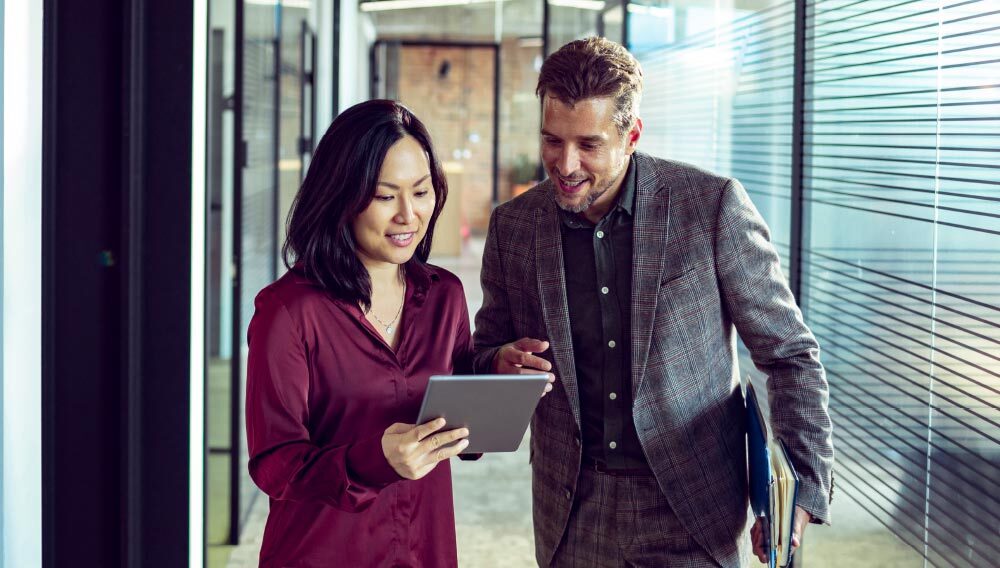 Sometimes an office can seem like a well-oiled machine. Other times, unexpected problems arise. Printers run out of ink, mail systems are disrupted, deadlines pass by, and phones go unanswered…it can get messy! It helps to have someone around to take the reins and get things back on track.
Enter office managers. These professionals are responsible for improving the overall organization and productivity of an office.
The Bureau of Labor Statistics (BLS) reports an annual wage of $38,050 for office and administrative support occupations, which includes office managers. Although the BLS projects a 4 percent decline in this field from 2021 to 2031, about 2.2 million positions are expected for employment due to the need to replace workers.
If you're organized, productive, and crave seamless productivity in office settings, becoming an office manager might fit in with your career goals. Read on to learn more about this position.
What Is an Office Manager?
Officer managers work for various businesses, from large corporations to small businesses. They are professionals who make sure everything in the office runs smoothly by carrying out various managerial, administrative, financial, and physical tasks.
What Does an Office Manager Do?
Office managers work with administrative assistants, human resources personnel, directors, receptionists, and other professionals to manage daily administrative duties. These duties include maintaining appropriate amounts of office supplies, scheduling meetings, recruiting and training other employees, managing computer systems, performing customer service, and completing many other clerical duties that are intended to ensure the office runs productively and efficiently.
Let's take a look at some of the specific things an office manager does.
Office Manager Duties and Responsibilities
An office manager's responsibilities may vary depending on the business they work for, but essentially, they have similar tasks. Some of these are:
Scheduling meetings and appointments
Communicating with visitors
Organizing the office layout
Ensuring items are invoiced and paid on time
Managing filing systems, office supplies, and order inventories
Overseeing staff interactions and reporting to management
Assisting with hiring new employees
Working with facility management, including cleaning and security
Planning activities like parties, celebrations, and conferences
Answering telephone calls and emails from customers and clients
Creating an office budget
Arranging travel processes and travel expenses
Ensuring employees meet deadlines and company standards
Counseling employees having difficulties
How to Become an Office Manager
If becoming an office manager is starting to sound appealing, don't start applying to open jobs just yet. There are a few requirements to meet to pursue this career.
Typically, you must obtain higher education—a bachelor's degree in business administration, communications, or a related field will set you up well. Second, up to five years of experience in an office setting will show potential employers that you know your way around an office and are used to the various activities that occur in that environment. Last, while not required, earning a certification will further set you apart from the rest of the pack when you're applying for jobs. There are several professional associations that offer certification programs. These include the National Association of Certified Public Bookkeepers'
Office Manager Certification
, the Institute of Certified Professional Managers'
Certified Manager Certification
, and the
International Public Management Association for Human Resource (IPMA-HR) Certified Professional
credential.
It should also be noted that organizational skills, time management skills, interpersonal communication skills, computer skills, and attention to detail are some of the desired qualities you should possess.
Office Manager Education Requirements
As mentioned, a bachelor's degree is usually the desired degree for employment as an office manager, though some employers may only require an associate degree or even a high school diploma or GED. It's important to check with the business to which you are applying.
Excelsior University's Bachelor of Science in Business program can help you gain skills you can use on the job in areas including accounting, business strategy, communication, computer skills, economics, business ethics, finance, global business, leadership, management, marketing, data analysis, and teamwork and cultural diversity. You can learn how to read corporate financial statements, analyze business data, create marketing plans, communicate in the workplace, and collaborate with others to complete real-world projects. The Bachelor of Professional Studies in Business and Management program is accredited by the International Accreditation Council for Business Education (IACBE) and will provide you with coursework in accounting, financial management, marketing, project management, employee relations, leadership, management practice, business communication, and global commerce. Both degree programs are appropriate choices if you would like to prepare for a career as an office manager.
If becoming an office manager sounds like the career choice for you, consider speaking with an Excelsior admissions counselor to get started on a path toward a business degree.