Careers in Cyber: SOC Analyst
What Is a SOC Analyst and Is It the Right Career for You?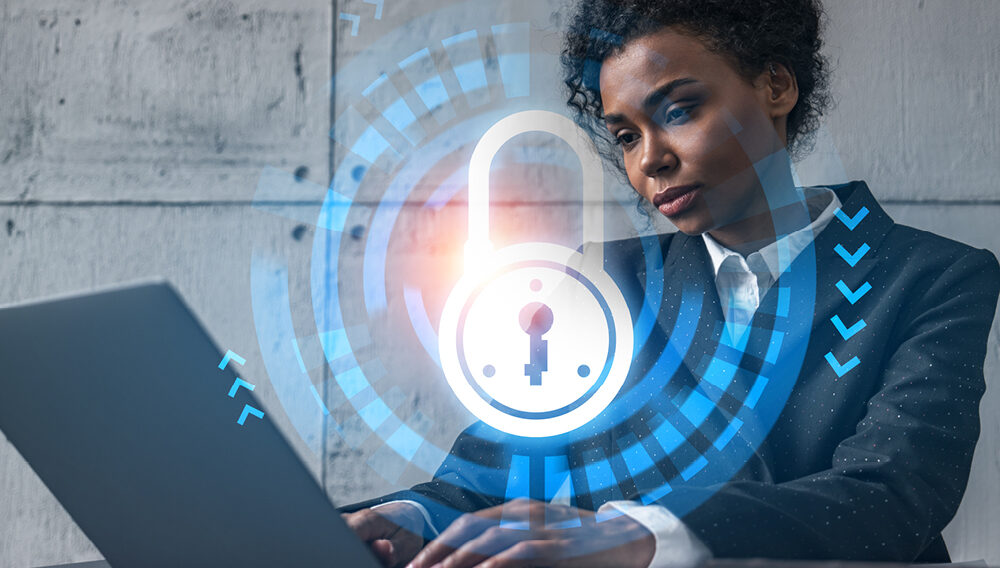 Are you interested in joining the growing field of cybersecurity and information technology but are not sure where to start? If this sounds like you, a security operations center (SOC) analyst might just be for you!
What Is a SOC Analyst?
Specific cybersecurity organizations have security operation centers that are charged with monitoring and protecting an organization's assets. Within these centers are SOC analysts. They investigate potential cyberattacks, while examining traffic and user logs. SOC analysts work as a team, using a network of sensors, monitoring equipment, and security tools to stop potential cyberattacks. Between the entire team, SOC analysts provide 24-hour, 7-days-a-week, 365-days-a-year protection and immediate response capabilities. Each analyst might have a specific role or have many responsibilities, depending on the organization where they are employed. SOC analysts' key roles can include:
Threat detection
Incident response and reporting
Research and compliance
Network monitoring
Job duties in any of these roles can include:
Monitoring an organization's networks for security breaches
Investigating when cyberattacks occur
Using software to protect sensitive information (firewalls, data encryption programs, etc.)
Researching the latest information technology trends
Ensuring end users have what they need to install and learn about new security products and procedures
Developing best practices for their organization and making recommendations to leadership for security enhancements
How to Become a SOC Analyst
Entry-Level SOC Analyst: Education Requirements
A position as a SOC analyst is perfect for someone trying to enter the field of cybersecurity and passionate about security, data sensitivity, and computers. While you do not need a degree for an entry-level position, it does not hurt to have one! A degree in cybersecurity can show that you are committed, focused, and ready to take on the job of an SOC analyst. It also will set you apart from other candidates for promotions and management-level positions.
SOC Analyst Certifications
In addition to a bachelor's degree in cybersecurity, there are many certification programs that may be of interest to someone looking to get into the field. A quick Google search shows what certifications hiring managers look for depending on the field of your organization. A few examples of the top security analyst certifications are Security+, CySA+, Certified Information Systems Auditor, and Certified in Risk and Information Systems Control. While these are not required, it does show hiring managers that you are able to retain information, and have a vested interest in the field.
Skills of a SOC Analyst
Typically, hiring managers look for SOC analysts who have some knowledge of computer systems, software, and networks. Some of these skills can include:
Coding and database languages
Cybersecurity best practices, techniques, and tools
Network concepts
Hiring managers also look for candidates who show they have strong:
Critical thinking skills
Communication skills
Attention to detail
Ability to work independently and as part of a team
Don't let these scientific terms scare you! If you are just starting out, an entry-level position as a SOC analyst provides on-the-job training, and managers will encourage you to gain the necessary certifications to succeed.
SOC Analyst Salary
Employment for SOC analysts is expected to grow 35 percent by 2031, which is much faster than the average for all other occupations. With the continued growth of cyberattacks, analysts are needed more than ever. They will be part of the people who create innovative solutions to prevent hackers from stealing sensitive information.
The Bureau of Labor Statistics (BLS) reported the median annual wage for SOC analysts was $102,600 in 2021. Most salaries vary based on the industry in which you are employed. The top three highest paid industries for SOC analysts are information technology, finance and insurance, and business management.
Most SOC analysts work full-time, as SOC offices are never closed. Working overtime and remotely are common in this field. Don't wait—start your degree in cybersecurity today to begin your journey as a SOC analyst!