Dorothy Jimenez Makes Giving Back to the U.S. Navy Part of Her Transition Plan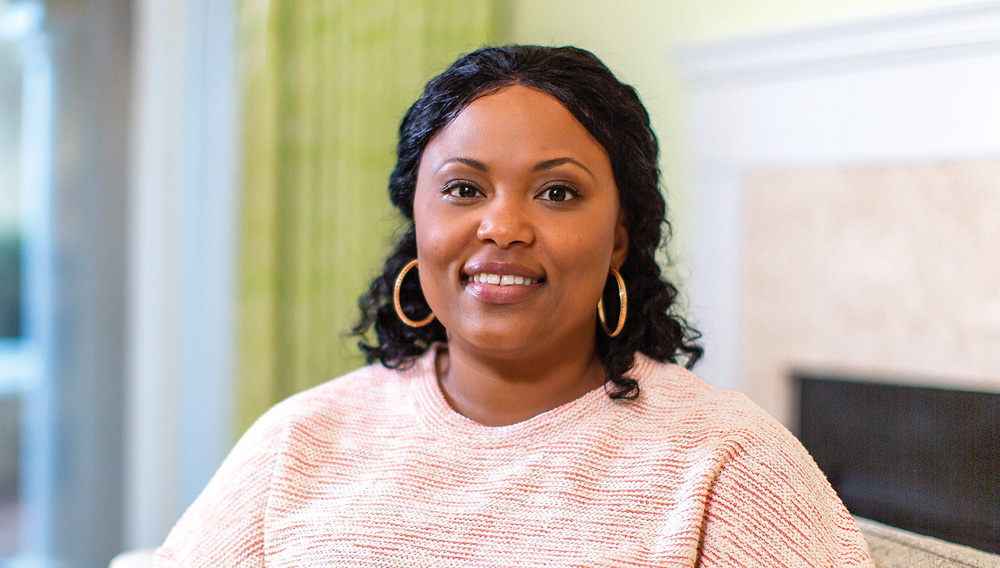 In December 2019, Dorothy Jimenez was making a life change. She had separated from the U.S. Navy on November 30 after a 20 plus-year career and less than a month later moved from Virginia to Florida with her husband and children. It was a time of change.
Introduction to Excelsior:
A visit to a Navy college office
Source of Inspiration:
Her family, her kids
Greatest accomplishments:
Serving her country in the Navy, meeting her husband, earning her master's degree
"My transition was like going into unchartered territory, but with all the tools I learned and with all the connections I had with Excelsior College and with the companies that support military members ­— Wounded Warriors, etc. ­— and staying connected with mentors helped me transition," says Jimenez, petty officer first class, retired.
Jimenez has earned three degrees from Excelsior, all while serving in the Navy. She has always been someone focused on pursuing her dreams and moving toward her goals.
With her retirement from the service and her family's relocation to Florida, the past year has been one of transition to the civilian world. Jimenez spent the first six months after settling in Florida volunteering and giving back to the Navy. She was a case worker for the Navy-Marine Corps Relief Society (NMCR), a nonprofit organization that partners with the Navy and Marine Corps to provide financial, educational, and other assistance to servicemembers, their eligible family members, and survivors. "There was a time in my career NMCR helped my family," says Jimenez. "Volunteering was a two-way street. When I dedicated my time, I was able to make new friends, expand my network, and boost social skills."
"I needed to be of service and give back, and I'm still finding ways of being of service and to give back."
–Dorothy Jimenez
She was also able to be a part of something she believed in. "Every time I went to work, I enjoyed meaningful conversation, support, and witnessed genuine compassion toward active-duty and retired military," she says. "Being able to connect with our community and contribute to a cause that I cared about encouraged me to use my skills learned through Excelsior College in a productive way."
At the Navy-Marine Corps Relief Society, Jimenez assisted servicemembers and their families with meeting their urgent financial needs. The volunteer role took on added importance during the COVID-19 pandemic. She helped families to pay their bills and learn better ways to make it through the pandemic and hard times. "It was what I needed," says Jimenez. "I needed to be of service and give back, and I'm still finding ways of being of service and to give back."
She's continuing to give back while working as a cybersecurity engineer for Logistic Services International Inc., a company that provides training and technical support services to the U.S. government, foreign militaries, and the defense industry. Jimenez joined the company in July 2020.
Her position is close to the role she had in the Navy as a cyber defense operations supervisor for the Navy Cyber Defense Operations Command, and she's able to apply her military experience. In addition, the MPA she earned from Excelsior in 2018 complements her position and builds on the other degrees she earned from the College. "Everything I've learned from Excelsior completes this job at this point," says Jimenez.
As Jimenez tells it, she is gradually getting back to the civilian world. Her resiliency stems from meeting life's challenges and serving in the Navy. "I am able to stay motivated, have self-direction, and set high goals for myself and achieve them because of my military experience," she says.