Excelsior College and Shriners Hospitals for Children collaborate on educational advancements for nurses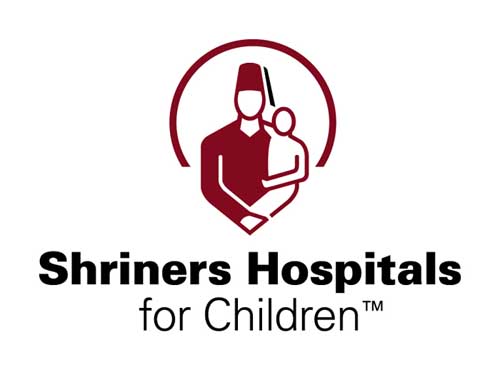 Excelsior College has announced a new corporate partnership with the pediatric healthcare nonprofit, Shriners Hospitals for Children®.
Under the new agreement, employees of Shriners Hospitals for Children and their spouses or domestic partners are eligible for reduced tuition and fees for associate, bachelor's, and master's degree programs in the School of Nursing, such as Excelsior's Associate Degree in Nursing program, RN to BSN (Bachelor of Science in Nursing).
Founded in 1922, Shriners Hospitals for Children provides the highest quality care to children with neuromusculoskeletal conditions, burn injuries, and other healthcare needs. The environment at Shriners Hospitals embodies a compassionate, family-centered, and collaborative care setting. Shriners Hospital for Children also works to provide the appropriate education for physicians and healthcare professionals. Research conducted by the Shriners Hospital staff is geared toward discovering new knowledge that improves the quality of care and quality of life for children and families. The hospitals' vision is to become the best at transforming children's lives by providing exceptional healthcare through innovative research, in a patient and family centered environment.
"Shriners Hospitals for Children's goal is that 80 percent of our direct care nurses have a bachelor of science degree in nursing or higher by 2020, as recommended by the Institute of Medicine. We are committed to meeting this objective and we value each and every one of our nurses for their dedication and passion. As such, Shriners Hospitals for Children looks forward to the partnership with Excelsior College to meet the needs of our nurses' and all employees' future education," said Marjorie McEttrick-Maloney, Chief Nursing Officer, Shriners Hospitals for Children.
Excelsior College is committed to serving students from diverse backgrounds by providing them with pathways for educational access.
Excelsior College is an accredited, nonprofit college that specializes in serving the needs of working adults. It provides flexible means for its students—average age of 37—to earn their degrees through a combination of prior earned credit, Excelsior's online courses, credit-by-exam program, and evaluated industry and military training programs.
"Prior to formalizing our partnership, two things stood out to me about Shriners. Its leadership showed a genuine enthusiasm about supporting the educational advancement of its nurses, and they were very deliberative with their process of vetting and selecting the right partner in education. This was a clear indication that our missions were in alignment, and that both organizations were committed to reducing the many barriers a working adult encounters in his or her pursuit of educational and career advancement," said Chris Normile, Healthcare Partnership Manager, Excelsior College. "While Excelsior anticipates the greatest employee interest in our RN to BS in Nursing program, we foresee additional opportunities to connect Shriners Hospitals' workforce with educational programs in areas including but not limited to health care management, health care administration, and medical coding."
Commenting on the agreement, Excelsior College's School of Nursing Associate Dean Dr. Barbara Pieper said, "Providing access to education and lifelong learning helps to prepare a ready workforce in nursing. Health care is changing and for nursing the charge is to have RNs achieve a BS and encourage higher levels of education through seamless academic progression. Our nursing programs are rigorous, nationally accredited, and have achieved national designation as a Center for Excellence in Nursing Education by NLN. We are delighted to partner with Shriners to help advance their workforce goals."
To learn more about the Shriners Hospitals for Children corporate partnership, visit the partnership page at shc.excelsior.edu.
###
Excelsior College
Excelsior College is a regionally accredited, nonprofit distance learning institution founded in 1971 focused on providing educational opportunity to adult learners. The College contributes to the development of a diverse, educated society by valuing lifelong learning with an emphasis on serving individuals who are historically underrepresented by higher education. Excelsior meets students where they are – academically and geographically – removing obstacles to the educational goals of adult learners through affordable access to quality instruction and the assessment of learning. Our pillars include innovation, flexibility, academic excellence, and integrity. Learn more at excelsior.edu.
Shriners Hospitals for Children
Shriners Hospitals for Children is changing lives every day through innovative pediatric specialty care, world-class research, and outstanding medical education. Our 22 locations in the United States, Canada, and Mexico provide advanced care for children with orthopaedic conditions, burns, spinal cord injuries, and cleft lip and palate.
Shriners Hospitals for Children is a 501(c)(3) nonprofit organization and relies on the generosity of donors. All donations are tax deductible to the fullest extent permitted by law.