Faculty Focus: Pam Katz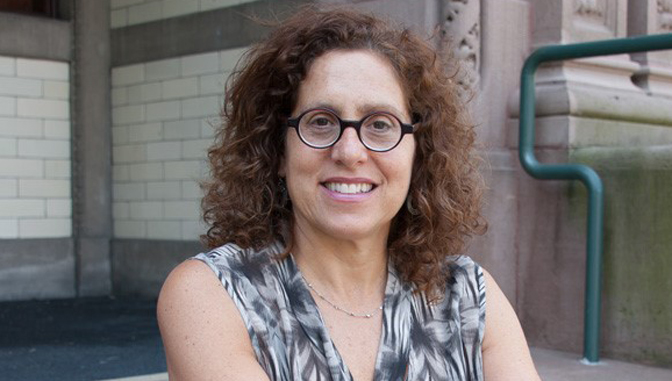 Pam Katz is a lawyer by trade, has been in private practice, and has worked for a nonprofit organization. In 1997, she joined the faculty of the Sage Colleges and in 2008, she became a faculty member of Excelsior College. She saw the value of online learning and was hooked, she says. Now, she shares her wealth of knowledge and worldly experience with students pursuing or looking to advance careers in the criminal justice field by teaching POL 311 Public Policy, CJ 265 Criminal Procedure and Evidence, and CJ 330 Judicial Process at Excelsior.
In her courses at Excelsior, Katz covers many different topics, from criminal procedure to court cases. The variety of topics are well suited to the students in her courses. "I really enjoy the diversity of the students that go to Excelsior, the students who are military or former military; of people doing all sorts of things all over the world," she says, adding that it's nice to have such a variety of opinions and experiences to enrich the class discussions.
Katz says she enjoys how the discussion boards allow students to express themselves in thoughtful ways and encourage the quieter, less confident students to speak up. In POL 311, a course that she helped develop, she is encouraged by students' growth throughout the term as they work on a policy paper. Students submit drafts of sections of the paper during the class and receive comments back. Sometimes, Katz even has phone conversations about the comments. "I find that [writing the paper] to be a very, very useful practice, both in terms of the substance of what the students are writing about, and also the writing process, which is a very important skill," she says.
In her courses, Katz shares her experiences from her travels abroad. She has received Fulbright grants to teach law-related courses and conduct legal research at a law school in Ho Chi Minh City in Vietnam and at the University of Mumbai Law School in India, and has been to several countries throughout Africa and Asia. Other non-Fulbright teaching trips have included Japan and Malawi, Africa. While overseas, Katz has taught on U.S. methods of legal research and writing, the World Trade Organization, and contract law, but her main interest is comparative constitutional law. "I just have a curiosity about them [other countries], mostly about their political systems and laws and governance…I'm just curious about the way things work in all different countries," she says.
Katz strives to make sure her students understand that she—and other faculty at Excelsior—are there to support them. She says she would have tried to connect better with her professors in college had she known they were there to encourage and connect with her. She hopes to convey the strength of the faculty's commitment to Excelsior students, who she knows are under a lot of stress. "I really admire their efforts and understand the kind of struggle of trying to juggle so many things at once," she says.
To help support students, Katz has a few tips that might help students succeed in their courses. One, is time management, she says. It's important to have a schedule and manage your workload, because students have many competing priorities. Aside from that, Katz is a strong proponent of good writing skills. "You have to be able to explain yourself clearly and completely in a way that people can understand. So, spelling, punctuation, grammar, all that stuff, is just very important for every interaction you have," she says.
Katz brings a unique perspective to her teaching, but she wouldn't say she is any better or different than any other fellow faculty member. "I think that Excelsior has a lot of very committed people. And I'm a committed person too—to Excelsior and to my profession. So, I think we all share that," she says. She's committed to teaching for the long term, saying she hopes to continue teaching overseas as well as online for Excelsior. That's probably where you'd find her in most of her free time, too; if she's not spending time outdoors, you can find her jet-setting across the world.
More from Pam Katz
Time management tips:
"I guess my mantra has always been to prioritize, because, you know, sometimes you just can't get everything you need to get done as well as you would like. So, you have to do the things that are most important first, and make sure that those are done to your satisfaction. And then get everything else done."
Best book/magazine/podcast related to area of expertise:
"There is an online publication called SCOTUS blog—the Supreme Court of the United States SCOTUS blog, it's called… If I was going to recommend any reading in my area, it would be that. They do a very, very, very good job talking about current U.S. Supreme Court cases and their implications."
Best advice received in area of expertise:
"There are two. One is to keep an open mind, and listen openly. Because, you know, that's the way to find the truth, at least as far as you know, what you believe the truth is. So, open mindedness is a biggie, and another is just in terms of publishing and creating an expertise is to stay focused and build what somebody called an iceberg of knowledge. So that you have this big hunk of knowledge that you could continue to build on."