Success in Facilities Management
Lawrence Warner excels in his career thanks to his degree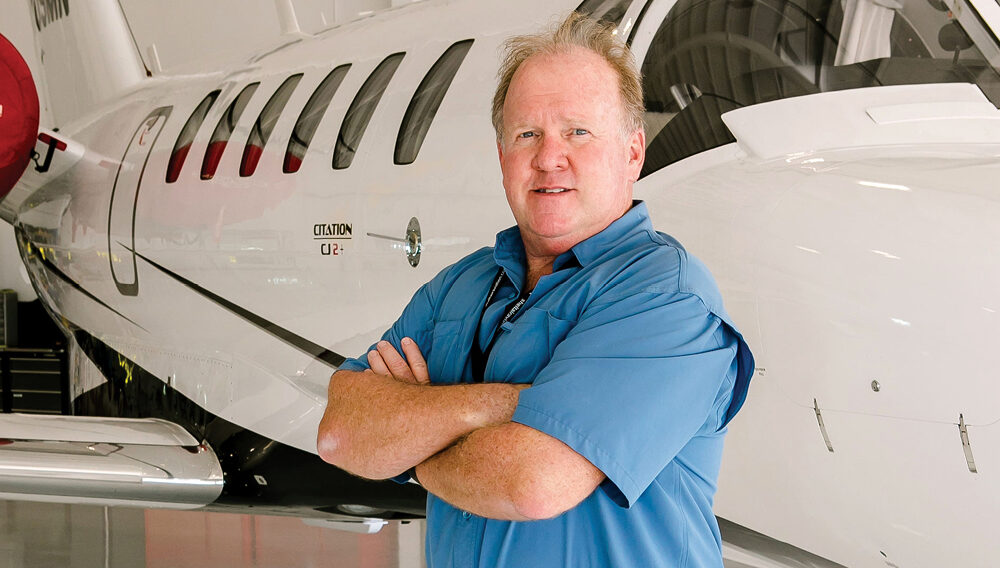 After 25 years working in general construction in upstate New York, Lawrence Warner of Fort Lauderdale, Florida, packed up his bags in 2014 and moved to Florida to pursue a career in facilities management. Thanks to his Associate in Applied Science from Excelsior College and his determination to succeed, he has never looked back.
Warner's career in construction ranged from forklift operator to purchasing manager at Lincoln Logs in Chestertown, New York, followed by 26 years of construction project management. After more than two decades in that career, he followed his son and daughter to Florida. He relocated with no job prospects but with the hopes of starting a new life. A friend at Paradigm Precision in Stuart, Florida, a manufacturer of gas turbine engines, was the connection to Warner's next career. He started at Paradigm Precision as a second shift supervisor before moving into a first shift facilities manager position. He hadn't expected to land in that kind of a role, but it fit. "Basically, I kind of fell into it. I wasn't sure what I wanted to do, I guess, when I moved down," he says and notes he was going to try for a job in construction, but when this opportunity came up, he couldn't pass up the new challenge.
After going through training and correspondence courses, Warner realized the next logical step was to earn his degree. "My experience and value I could give to the company was to go further and get my degree in technical studies," he says. Warner began looking around at online colleges to fit into his busy schedule and came across Excelsior. He had already taken a few courses in the 1980s with Adirondack Community College, a partner institution with Excelsior, and discovered the credits would transfer toward his degree. "It just worked out well, where I was able to have flexibility when I could spend my time doing it [my studies] during lunch hours at work, after work, on weekends—it just worked out well," recalls Warner. He earned his Associate in Applied Science in Technical Studies in September 2020.
The curriculum in the associate degree program matched well with the job in facilities management. "Literally every course tied directly back into my day-to-day work. I found it very fulfilling. I literally could go out into my shop in the facility and find something exactly to what they were talking about and dig into it further…," Warner explains.
In July 2021, Warner and his family saw some big changes. Not only did they sell their house in Port St. Lucie, but they also purchased a new one in Coral Springs near Fort Lauderdale and Warner landed a new job in the same city as a facilities manager for Sheltair Aviation. There, he is responsible for private airline facilities at Fort Lauderdale-Hollywood International Airport, Fort Lauderdale Executive Airport, and Pompano Beach Airpark. Warner oversees the maintenance of all hangars, offices, private jet terminals, etc.
One of Warner's first projects was conducting a kaizen blitz, an action meant to achieve important goals, to ensure 11 hangers at the Fort Lauderdale locations are in working order, and if not, to make the appropriate adjustments. After only being in his role for a few weeks, Warner said he felt at home. "I think my favorite part is just the excitement of so many opportunities for improvement and starting over again…it's kind of exciting to see that I can take everything that I've learned from prior training and Excelsior College and apply it towards what I'm doing here."
Lifelong learning and continuous improvement are part of Warner's mantra. He has already completed certification in Level 1 infrared thermography and is working on four certifications with the International Facilities Management Association. "I'm not really taking a pause at learning," says Warner. "I wouldn't take a pause on the degree, and now I'm working on some other credentials. They certainly can help me in my career."